Christopher Lloyd To Star In POUND At The Lion Theatre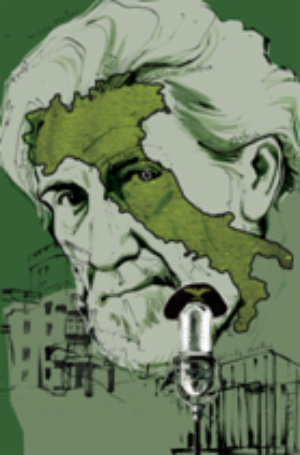 Triumvirate Artists, a NYC-based Production Company that most recently created the Off-Broadway show "Delirium's Daughters," announces that Drama Desk and multiple Emmy Award-winning actor Christopher Lloyd will star as Ezra Pound in their upcoming play, "POUND." The show will debut as a limited engagement for 16 performances from October 4 to 28, 2018 at The Lion Theatre, located at 410 West 42nd Street, New York, NY.
"While most of us are familiar with Ezra Pound as an American literary icon and mentor to other legendary writers of the 20th century including T.S. Eliot, Robert Frost and James Joyce, Pound was also an unabashed Fascist and a virulent supporter of Italian dictator Benito Mussolini. This play is a complex and surprising human drama, but is also about the power of words. At a time when tweets and posts rain down on us like Niagara Falls, POUND serves as a reminder that what we say and what we write can have dire and irrecoverable consequences," said Kathleen Butler, Director of POUND and Founding Partner of Triumvirate Artists.
"POUND isn't just about a literary lion descending into bigotry. It's about us and how we feel and respond when fellow citizens - maybe friends, family members, people we love - embrace ideas that are transparently false and even inimical to what we thought were our shared values," said POUND's playwright Sean O'Leary, who has been recognized by the National Endowment for The Arts, The National Arts Club, and the West Virginia Commission on The Arts. He is a member of the Dramatists Guild.
Fascist, prisoner, immigrant and struggling with mental illness, poet Ezra Pound wielded words as powerful weapons, yet he remains one of the 20th century's most divisive and profoundly influential literary figures. During World War II, Pound made propaganda broadcasts for Mussolini's government, and as a result, was charged with treason. However, before he could be tried, Pound was judged to be mentally unfit to stand trial and was remanded to the custody of St. Elizabeth's Psychiatric Hospital in Washington D.C., where he remained from 1945 to 1958, when the indictment was dismissed and he was ultimately released. Pound then returned to Italy and settled in Venice, where he died as a semi-recluse in 1972.
The play captures Pound's remaining days at St. Elizabeth's Psychiatric Hospital, where the 73-year-old is confronted by Ann Polley, a young psychiatrist who aspires to help the man who has been labeled "incurable." Pound dismisses her, as he has done with previous psychiatrists, but when he learns of his imminent release, he experiences an inexplicable dread that drives him to Ann for help. Ann embarks on a course of treatment that, at first, seems merely peculiar and perhaps justified given the short time in which she has to work. However, her techniques soon become disturbing, visiting extreme guilt upon Pound for a lifetime of manipulation and abuse. Then, after reducing Pound to almost childlike vulnerability, Ann reveals her true purpose.
With over 50 years as an actor, Christopher Lloyd has appeared in over 200 plays, Broadway, Off-Broadway, regional theater and beyond, including early on portraying the title role in Kaspar for which he won the Obie and Drama Desk Awards, and more recently, Caucasian Chalk Circle at Classic Stage Company, and Trumbo at The Westside Theatre and Mornings at Seven at Lincoln Center Theater directed by Daniel Sullivan. This spring, he performed as the stage manager in Our Town at The Weston Playhouse.
In addition, Lloyd has starred as iconic roles in TV and feature films including One Flew Over The Cuckoo's Nest (1975), Taxi (1978-1983), Back to the Future (1985), Who Framed Roger Rabbit (1988), Back to the Future Part II (1989), The Addams Family (1991), and I Am Not a Serial Killer (2016).
POUND will be a 90-minute performance without intermission and will run from October 4 to 28, 2018.
Tickets will be available for $69 online via Telecharge.com or by calling at (212) 239-6200 with discounts for seniors, groups and student rush tickets. Tickets will be available starting in August 2018.
For more information, visit www.triumvirateartists.com.
Founded in 2010 by Kathleen Butler, Dan Butler and John Essay, Triumvirate Artists produces new plays that will, wherever possible, utilize the talents of gifted theatre professionals over the age of 55 - actors, directors, playwrights, stage managers, scenic and costume designers, tech staff and theater professionals. Triumvirate Artists also reaches out to the aging population by bringing programs and performances to those no longer able to attend theatre.

Related Stories
More Hot Stories For You
KPOP Announces Final Performance on Broadway

December 6, 2022

Today, the producers of KPOP announced that the groundbreaking new musical will have its final Broadway performance on Sunday, December 11 at Circle in the Square Theatre.
---
Video: Bob The Drag Queen, Kornbread & More Pay Tribute to A STRANGE LOOP With New Medley

December 6, 2022

Watch A Strange Loop Medley, produced by Michael Korte and Bryson Camper, starring Bob The Drag Queen, Kornbread, Anania Williams, Kyle Freeman and Elyn.
---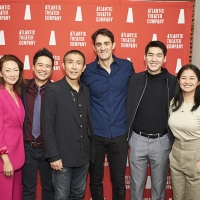 Photos: Go Inside Opening Night of THE FAR COUNTRY at Atlantic Theater Company

December 6, 2022

See photos from opening night of Atlantic Theater Company's The Far Country, an Atlantic commissioned world premiere play by Lloyd Suh, directed by Eric Ting.
---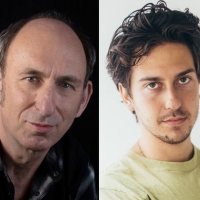 David Cale, Nat Wolff, Hari Nef & More to Star in THE SEAGULL/WOODSTOCK World Premiere at The New Group

December 6, 2022

David Cale, Patrick Foley, Hari Nef, Daniel Oreskes, Parker Posey, Bill Sage, Aleyse Shannon, Amy Stiller and Nat Wolff will appear in the company's world premiere of The Seagull/Woodstock, NY, by Thomas Bradshaw, adapted from Chekhov, directed by Scott Elliott. 
---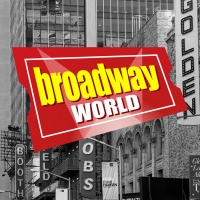 Join BroadwayWorld: Open Ad Operations Team Position

December 6, 2022

BroadwayWorld is looking for a full-time Ad Operations team member with a solid understanding of the digital advertising ecosystem. This candidate should be a self-starter and demonstrate previous experience as well as excellent communication skills. Communicating technical issues across departments will be a key function of this role. Attention to detail is a must.
---