Broadway for Racial Justice Launches Casting Training Program Led by BIPOC Casting Professionals
The deadline to apply for the 9-week program is September 21.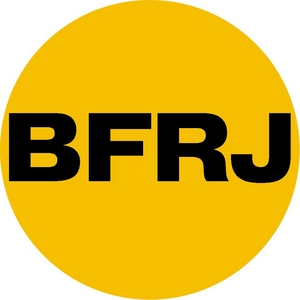 Broadway for Racial Justice has launched a nine-week training program led by BIPOC casting professionals, giving applicants information of how the world of casting works, and helping to pinpoint the areas where change is needed within the profession for further BIPOC representation.
The program will not only compensate the trainers, but provide a stipend to the applicants that are accepted into the program.
How does it work?
The trainees would submit an application. Those applications will be
reviewed by a selection committee of 7 theatre industry professionals who
would choose 10 applicants to participate in the training program.
The chosen applicants would work through modules with different casting
directors so that upon completion of the training, they could begin work as
an entry level casting assistant, either working freelance or with casting
offices.
As well as taking in knowledge from BIPOC casting professionals, the
applicants would also betrained in different types of submission software
within the field, ie. Breakdown Express, Cast It, Backstage, etc.
Applicant Requirements:
College experience taken into consideration, but not required
Familiarity with IMDB Pro
Proficient in Google Suite, Microsoft Word and Excel, iWork, etc.
Strong Communication skills
Excellent organizational skills, Attention to detail, and initiative
A desire to create deep systemic change pertaining to racial inequities within the casting profession
Willingness to listen, learn, and unlearn practices that are rooted in a white supremacy.
The deadline to apply is September 21.
TRAINING SCHEDULE
WEEK 1 - 2 hour training with X Casting on casting philosophy
WEEK 2 - Two days of 2 hour trainings on "Breakdown Express" with BIPOC casting professionals
WEEK 3 - Two days of 2 hour trainings on "Breakdown Express" with BIPOC casting professionals
WEEK 4 - Two days of 2 hour trainings on "Breakdown Express" with BIPOC casting professionals
WEEK 5 - 2 hour training with BIPOC Casting professional on casting philosophy WEEK 6 - 2 hour training with "Backstage" and BIPOC casting professionals on "Backstage" and "Cast It"
WEEK 7 + 8 - Panel Discussions on casting procedures and practices WEEK 9 - 2 hour wrap up session with Trainees and BIPOC professionals
Trainers:
F. Binta Berry, Erica Hart, Christine McKenna, Xavier Rubiano, Gama Valle,
F. BINTA BERRY ERICA HART CHRISTINE MCKENNA XAVIER RUBIANO GAMA VALLE X Casting: Victor Vsquez, DAnica Rodriguez, Andrea Zee.
Related Articles
More Hot Stories For You
10 Broadway Choreography Tutorials You Can Follow Along with At Home!
Looking for something fun to do? Get up and dance with these tutorials from Disney on Broadway, Hamilton choreographer Andy Blankenbuehler, Hairspray ...

Broadway Jukebox: 75 Astonishing Act 1 Finales
The greatest creators of Broadway musicals know how best to wrap up an Act- in a major way. Some of the most hummable, memorable tunes in the musical ...

Broadway Flea Market and Grand Auction Goes Virtual Today
The Broadway Flea Market & Grand Auction goes online for the first time today, Sunday, September 20, 2020. ...

Meet Our NEXT ON STAGE: DANCE EDITION College Top 8!
You voted, here they are! In no particular order, meet our top 8 in the college category....

BWW Exclusive: John Lloyd Young Counts Down His Favorite Broadway Performances!
Tony and Grammy Award-winner John Lloyd Young returns to The Space in Las Vegas on Saturday, October 3 with John Lloyd Young's Broadway, an intimate a...

Jasmine Cephas Jones and Ron Cephas Jones Become First Father/Daughter Duo to Win Emmy Awards in the Same Year
This weekend, Hamilton alum Jasmine Cephas Jones and her father, stage and screen actor Ron Cephas Jones, became the first father-daughter duo in hist...