BWW Morning Brief August 21st, 2017: Broadway Community Rallies for 2017 Covenant House 'Sleep Out' and More!
Good morning, BroadwayWorld! Because we know all our readers eat, sleep and breathe Broadway, what could be better than waking up to it? Scroll down for the latest news, and click HERE to learn more about how we've revamped our morning brief for 2017! Want our morning reports delivered via email? Subscribe here!

1)

Breaking News: Jerry Lewis Dies at 91
by BWW News Desk - August 20, 2017
BroadwayWorld has confirmed that comic legend Jerry Lewis died at 91 years old this morning at his home in Las Vegas.. (more...)
---
2)
BWW Flashback: ON YOUR FEET Will Conga One Last Time on Broadway Today!
by Stephanie Wild - August 20, 2017
On Your Feet, the Gloria Estefan bio-musical closes today, August 20, after a nearly two year run at the Marquis Theatre. The show will launch a national tour this fall, with plans to also run abroad.. (more...)
---
3)
Upcoming Equity Auditions Sunday, Aug. 20
by Audition Roundup - August 20, 2017
Updated this week! Check out upcoming Equity Auditions from Sunday, August 20, 2017 for both productions in your area and around the country including what/when/where and how to audition! . (more...)
---
4)
BWW TV: Dancin' Duo Chita Rivera and Tommy Tune Get Ready to Hit the Road for JUST IN TIME!
by TV - Press Previews - August 20, 2017
Chita Rivera and Tommy Tune will hit the road this fall for CHITA & TUNE - Just in Time. Fans of the iconic duo will now have the opportunity of seeing these acclaimed performers in New Jersey, Oklahoma, Texas, New York, Florida, Arizona and California beginning September 16.. (more...)
---
5)

Review: Laugh Your Way Through a Musical Screwball Ride ON THE TWENTIETH CENTURY
by Shari Barrett - August 20, 2017
The glamorous passenger train Twentieth Century Limited, which ran between New York and Chicago between 1902 and 1967, is the main setting for the musical screwball comedy ON THE TWENTIETH CENTURY now playing through August 27 at the Pan-Andreas Theatre, 5119 Melrose Ave., Los Angeles, CA 90038. Based partly on the 1930s film and play of the same name, the musical, with book and lyrics by Betty Comden and Adolph Green and music by Cy Coleman, is part operetta, part farce, and part screwball comedy telling the story of the behind-the-scenes relationship between Lily, a temperamental actress and Oscar, a bankrupt theatre producer. The duo, played with great skill and comedic timing by Alena Bernardi and Wade Kelley, recount the tale of their adventure traveling from Chicago to New York in the 1930s as Oscar tries to cajole the glamorous Hollywood star into playing the lead in his new, but not-yet-written drama, and perhaps to rekindle their romance.. (more...)
---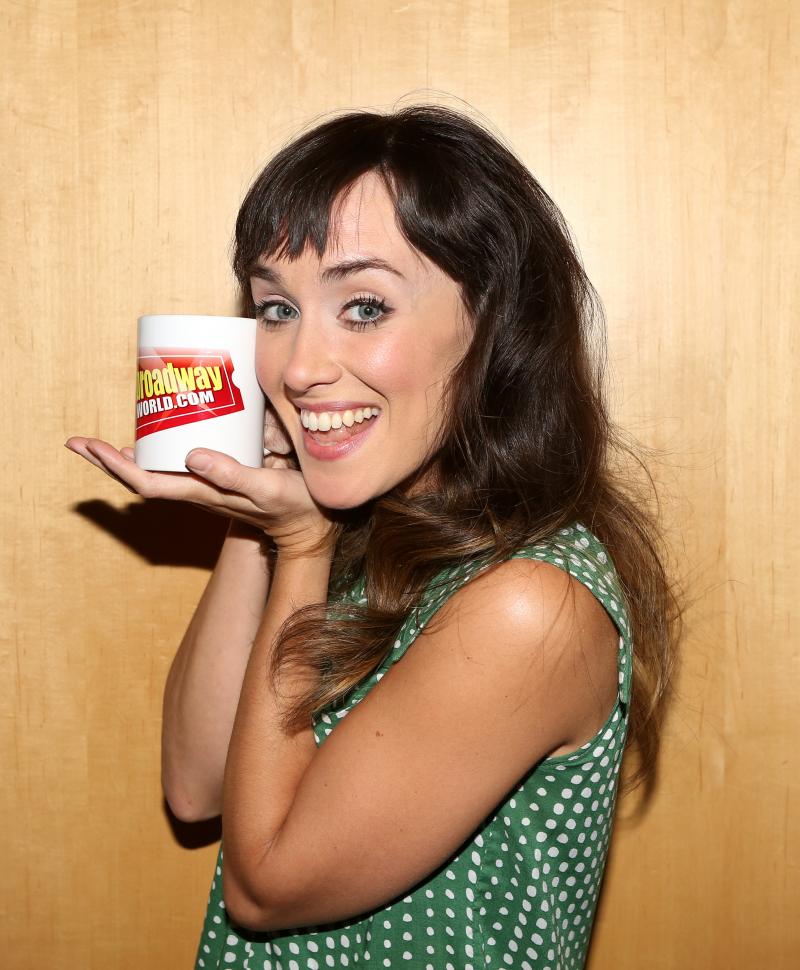 ---
Today's Call Sheet:
-Over 70 members of the Broadway community will rally tonight for 2017 Covenant House 'Sleep Out!'
-Joe Chisholm joins AFTERGLOW off-Broadway tonight!
-Jennifer Holliday will perform tonight in Bay Street Theater's 'Music Mondays' series!
-And Lilli Cooper, Taylor Trensch, and more will perform in Blake Daniel's Laura Marling concert at Joe's Pub!
---
BWW Exclusive: In the latest episode of Behind the Curtain, Robert W Schneider and Kevin David Thomas chat with Tony-nominated director Susan H. Schulman!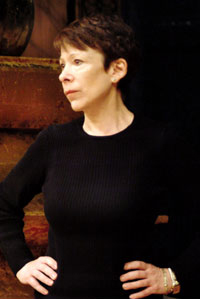 ---
#MotivationalMonday: In honor of yesterday's closing of ON YOUR FEET, start your week with this motivational quote from Gloria Estefan!
Whatever it is your heart desires, please go for it, it's yours to have.
---
What we're geeking out over: Denzel Washington led THE ICEMAN COMETH is coming to Broadway this spring!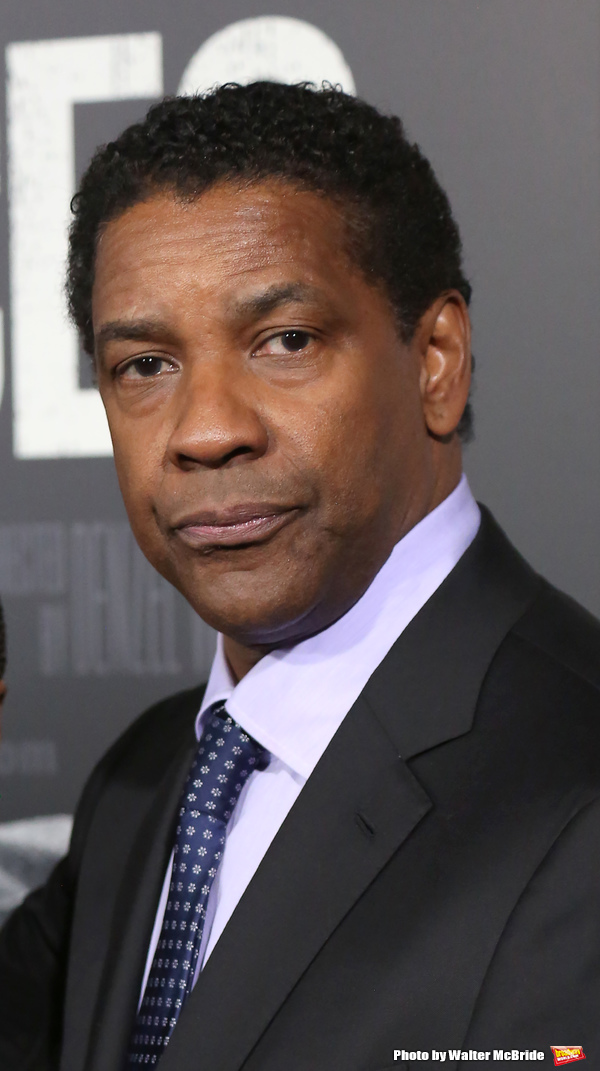 ---
What we're watching: This aca-awesome MOANA a cappella mashup featuring VoicePlay and Broadway's Rachel Potter!
---
Social Butterfly: Catch up on this weekend's Saturday intermission pics!
---
And a Happy Birthday shout-out to Robin De Jesus, who turns 33 today!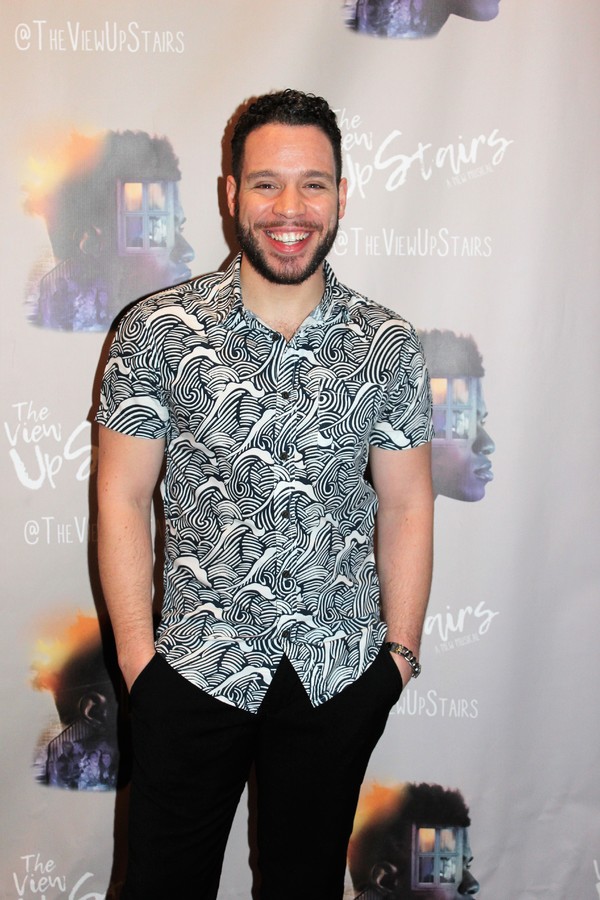 Robin De Jesús' Broadway credits include Wicked, In the Heights (Tony nomination, Drama Desk Award for Best Ensemble), La Cage aux Folles (Tony, Drama Desk nominations), Rent. Select off-Broadway and regional: Domesticated (Lincoln Center), In the Heights, Patti Issues, Mother Jones, A VERY OLD Man with Enormous Wings, Cabaret, Aladdin, Two Gentlemen of Verona, Zorba, Grease and Godspell. Select film: "Camp," "Hairbrained," "Gun Hill Road," "Elliot Loves," "?11:55 Holyoke," "Fat Girls." Select TV: Recurring as Jose Silva "Law & Order: SVU," "How to Make It in America." Cabaret: Crush to Crushed and The Struggle is Real (54 Below), Dearly Beloved: A Tribute to Prince.
---
See you bright and early tomorrow, BroadwayWorld!
Related Articles
Danielle, originally from Massachusetts, currently resides in Orlando, FL. She graduated from Liberty University with a BS in Business Administration: Marketing in 2015. Danielle has (read more...)