BWW Interview: Scott Alan Talks Star-Studded Birdland Concert and More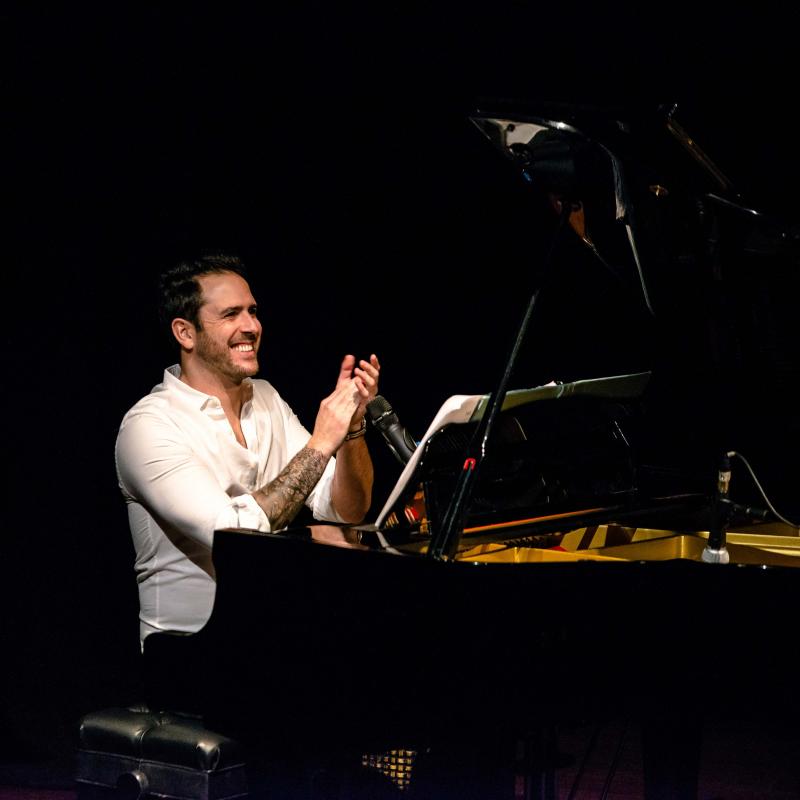 Scott Alan is one of the industries most prolific composers with a whopping eight albums to his name. His songs have been recorded by an international collection of musical theatre icons including Stephanie J. Block, Willemijn Verkaik, Ramin Karimloo, Kerry Ellis, Jeremy Jordan, Laura Osnes, and more.
He recently took a step away from the industry, but now he's back in full force. On Monday September 24th, Alan takes over Birdland with Liz Callaway, Christy Altomare, and Hailey Kilgore to name only a few (tickets available here). He took a moment to chat with BroadwayWorld about the upcoming concert dates, his song cycle in London, and the changes in his personal life that have influenced his music.
What made you choose to leave the industry for a while and what made it time to come back?
I had done a very long trip, London then Barcelona then Brazil, and I was gone for a few months. When I returned home, I returned to basically no one. It's this moment where you enter your house and look around and realize no one is there to facilitate the next steps and remind you what it feels like to be in New York City again. There's a loneliness there, and for me I realized that now is the opportunity to settle down and meet someone and if I don't take those steps for myself, it's never going to happen.
So literally that night I was home and the next morning I was in Fort Lauderdale. I thought I was going to make it a quick trip, but then a family friend was going to show me around a few places and I found a place and fell in love with it. I still had my New York City apartment, which my friend took over, and I started a life here.
The beginning was hard because my dog Billy had passed away, so it was a whole new chapter. Within ten months maybe I saw a very handsome man on Facebook- I had never written someone on Facebook before- but I wrote him a note and said you're handsome and we started having a conversation. He lived about three and a half hours away from where I live in Florida so we met halfway, and it was love at first sight. We made a decision to visit each other every weekend, which we did. A few months later he moved to Fort Lauderdale. It was the best decision I ever made.
Once our relationship started, I began writing new music, and it took a whole new turn. When you're in New York City there's so much ego pertaining to what you're doing. You're stuck in a bubble. I lived on 45th and 9th and you walk out of your house and you think you're a celebrity because people know you when you pass by Schmackary's but that does not make a celebrity. Within the ego in this kind of small community, people think that they know you because you're exposing yourself so much in the art form, there's also a lot of anxiety that comes along with it. I think that's something that a lot of people in our industry face. That anxiety was building for me. It took me getting away from New York, being in Florida, being in the sun, me letting go of my dog of fourteen and a half years and being alone for the first time, really understanding being a part of myself again, and reminding myself what it was that I love to do outside of the art.
Your songs are all very deeply personal, is it cathartic for you to put these pieces out there or does it take a lot of courage to share?
I've never written for other people, I've only ever written for myself. For me it's less about everyone else's opinions and more about how it's making me feel. I need it as therapy. There's work and then there's writing. You write just to have a gift because that is what you were blessed with. I write until I can't write any longer. When I'm sitting at the piano and I'm crying during songs, whether they're sad or happy, I know that it's a good song because it's making me feel something, so I know ultimately it's going to make other people feel something.
What's interesting is a lot of the legends of the industry don't really relate to my music because it's not what they're used to, the storybook song. It's a branch of a new style. Maybe not so new anymore, but it's a spectrum. Now there's more writing of emotional songs and it's starting to get its due through writers like Pasek and Paul, Joe Iconis. It's really great to see them getting so much exposure for it and getting it to more of a mainstream level.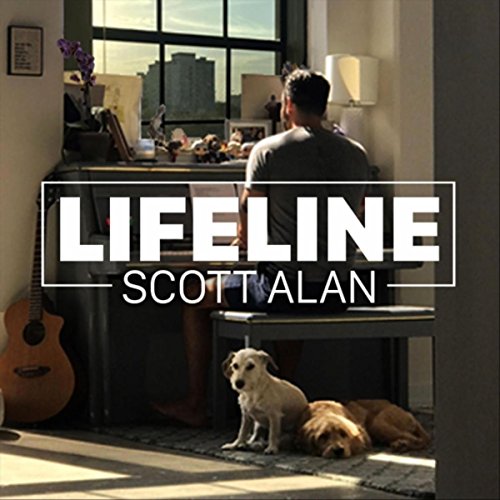 Lifeline is one of your few recorded works that you perform yourself. Is it different to put together an album where you provide the vocals as well as the writing and composing?
I did Lifeline and I did an EP a few years ago. I enjoy it, but I would rather record albums with great singers singing my music. At that point, yes, they're taking my emotional impact that I've written it with, but they put their own story into it and I then have an opportunity to really listen back. In addition to being a professional, I'm also a huge fan of the people in my industry, so to work with people like Liz Callaway and Randy Graff and Lisa Brescia I am just as ecstatic as anybody else. Even when Liz Callaway said yes to the upcoming concert at Birdland, even though we've worked together a million times, I get excited. They all know that I'm a geek about it, but I think it's the best way to be. You should always remain a fan. I love new talent too, hearing it and discovering it, just as much as the greats. For me I would rather have the singers that I love or the new ones that are coming up to perform my stuff. But sometimes you have to put yourself out there and be like Stephen Schwartz!
What moments in your life does Lifeline represent?
Lifeline represents the entire time I was in Florida.It's a full on story album. 'Human' is feeling worried that I'm losing who I am but realizing that ultimately I'm just a human being who is feeling things. Going from there to 'Once Upon a Time' to wanting love and not sure if I'll ever find that. The song 'Simpler' is all about me dealing with the industry and feeling like I no longer have a place in there and that life was so much easier thirteen years ago when I was starting to put out Dreaming Wide Awake, when there wasn't this expectation and I didn't feel like I owed people something. Then it goes into 'Quicksand' which is me dealing with growing up and being molested as a child and dealing with that as an adult and it being a major part of my insecurities. Next is 'Goodbye, New York' which is my leave. Then there's 'Thirty-Nine' about being thirty-nine and thinking I was never going to be thirty-nine, always thinking my depression was going to take me before that. It continues on to 'Arrive' which is about wanting a child and knowing that I will find life for myself. 'My Unexpected Melody' is all about me meeting my fiancé and how luck would have it. 'Life' is about me finding my path and knowing that while other people say look how lucky you are I can say I'm forty years old. I waited forty years to find all of this. Then 'Grateful' stands for itself. I close with 'Billy's Song' which I wasn't going to put on the album but people really wanted it so we added it as a bonus track. It's my way of saying goodbye to the first love of my life.
How did this Birdland concert with stars like Liz Callaway, Major Attaway, Christy Altomare come together?
I've been wanting to celebrate Lifeline. I did a concert at Birdland last year and I was supposed to do another night, but I got nervous and cancelled it because I was anxious no one was going to show up. I got into this place where I thought I have to go back out there. I had concerts that were already scheduled, one in LA, dates in Germany and the Netherlands and my song cycle in London. I slowly started reaching out to people I was fans of. I always think no one is going to know who I am so I write a whole intro. It always surprises me when people write back and say I know who you are and yes and request to sing one of my songs in particular. I lucked out and almost everyone I reached out to joined. Again, I had reached out to Liz who thought she had another gig but then realized she would be in town and agreed to join. It was really lucky.
What do you have coming up after Birdland?
I'll be going out to London to direct a song cycle of my work called The Distance You Have Come with six amazing West End performers: Emma Hatton who was Elphaba in the West End, Alexia Kadim who was also an Elphaba, Dean John-Wilson who is now starring in The King and I and also originated Aladdin out there, Andy Coxon who was a Marius in Les Mis, premiered Yank!, Jodie Jacobs who was in the original cast of Rock of Ages, and Adrian Hansel who was in Hairspray and tours with Michael Ball. It's amazing, these six incredible performers. I've been asked to do song cycles a lot since I have eight albums and so much material. They did one in Brazil in all Portuguese and I didn't have a chance to see it, they did one in Japan in all Japanese which I also didn't get to see. I've seen the scripts for them and they're never quite what I would have made the song cycle about. We were talking about doing my musical Home in London and the theatre we were looking at I felt was too small so I sent over the song cycle I had written and the producers were happy to oblige. I'll be out there for a month working on that. I'll be out there for a month working on that. While I'm there, I'll be heading over to Germany to do a concert there, then I'll head out to the Netherlands and do some masterclasses. A week after I return from Europe, I'm getting married! After that, I will be taking a break from everything. Then it's on to whatever project comes up next!
Don't Miss Scott Alan's Lifeline celebration at Birdland! For tickets, visit Birdland here. For more information on his work and upcoming dates, visit www.scottalan.net.
Related Articles