BWW Interview: Rebecca Naomi Jones Talks Reimagined AS YOU LIKE IT, the Joy of Shakespeare, and the Magic of Public Works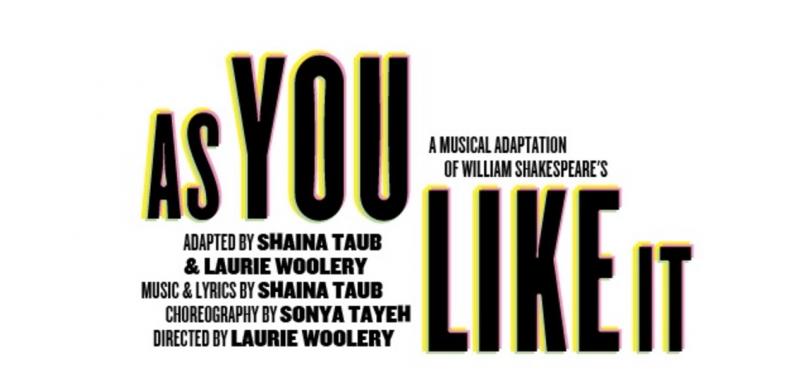 Public Works is presenting a reimagined musical adaptation of the Shakespeare classic As You Like It, September 1-5 at the Delacorte Theatre. The adaptation is by Director of Public Works Laurie Woolery and Shaina Taub, featuring music and lyrics by Taub, the singer/songwriter behind last season's adaption of Twelfth Night, and choreography by Emmy nominee Sonya Tayeh (Hundred Days, Kung Fu).
Two hundred community members and professional actors perform together on the Delacorte stage in this immersive dream-like tale of faithful friends, feuding families and lovers in disguise. Forced from their homes, Orlando, Duke Senior, his daughter Rosalind and niece Celia, escape to the Forest of Arden, a fantastical place of transformation, where all are welcomed and embraced. Lost amidst the trees, the refugees find community and acceptance under the stars. Fall under love's spell in this magical story of chance encounters and self-discovery.
Rebecca Naomi Jones, who plays Rosalind in this production, recently chatted with BroadwayWorld about her experience working on the show, why she loves doing Shakespeare, and what she finds so magical about Public Works. Check out the full interview below!
---
What has your experience with As You Like It been like so far?
It's been really incredible already. I'm only in my second week of rehearsal. Most of the company have had rehearsals for two or three weeks longer than I have. But it's just incredible. Just from the first day, it felt so different from anything I've ever done just by the nature of what it is and there's a huge company of non-equity, non-professional actors in the room so it feels like there's a layer of excitement and a purity in the room that I forgot existed and that reminds me of why I wanted to get into theatre in the first place. It feels really like a pure version of people wanting to tell a story and getting back to a version of making theatre that feels really, for lack of a better word, organic and super creative. And the team is the loveliest group of people. It just feels like a safe place to work despite the fast pace that we are having to go at in order to put this thing on its feet.
What has it been like working with these other actors?
It feels like everybody who is in the room is there because they want to be there. Granted, I love what I do and I feel like I've been really lucky in a lot of the rehearsal rooms I've been in, but there's no sense of any jadedness from anyone in the room. I think just the fact that even beyond just jaded or not jaded, there's not a whole lot of been-there-done-that. It feels like the experiences that people are having are exciting and new and it's thrilling. It's just beautiful to look around a room of 100+ people and see people of all ages, young little kids and pretty old people, and people of all races and all kinds of regular day jobs and coming from all different kinds of backgrounds, financial standings, and everyone is happy to be there.
What has it been like adapting this into a musical?
It's really special. A huge part of that, I would say 100% of that, is because of Shaina [Taub] and Laurie [Woolery] the composer and director. They made this adaptation and Shaina's songs are just killer and Laurie is a visionary and an amazing human being and makes everybody feel really good. I think that this adaptation is really special because in order to do this kind of work you have to cut out a bunch of the text for time and for clarity and for the purpose of this kind of work, and I feel like the way that they have used Shaina's songs to fill in the information that we would be cutting out from the original text is so smart. I feel like they have made really smart edits and used the songs in a way that really gives us a fully fleshed out version of the story and a version of the story that makes a lot of sense for a contemporary audience but doesn't feel dumbed down at all.
Had you done any Shakespeare before this?
I did a little bit in high school and then I actually went to a conservatory for acting, and it was a classical training program, so it was not a musical theatre program. In college I did a workshop production of Love's Labour's Lost and played Jaquenetta, which is funny because when I did the musical adaptation of Love's Labour's Lost for Shakespeare in the Park at the Delacorte a couple of years ago I played Jaquenetta again. So I've done a bunch of Shakespeare over the years in school, but since I graduated from school I never did it professionally aside from Love's Labour's and now this. So I guess musical adaptations are my niche.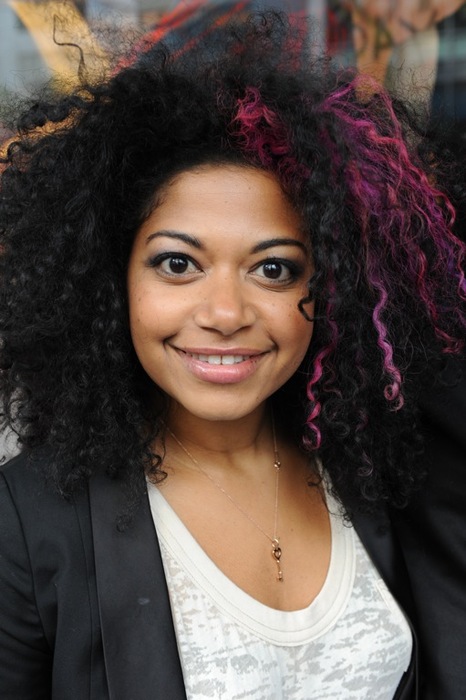 How has this been different from the Shakespeare you've done in the past?
The joy of doing Shakespeare as an actor is sort of unlocking the math of it all. A lot of people know that Shakespeare text gives an actor a lot of clues about how to perform it in terms of iambic pentameter, where sentences are longer or shorter and that indicates to an actor how much space or pause should be given at a certain time. Of course, now working on Shakespeare text with all of the antiquated language it becomes like a fun project to push through all of that, it's almost like decoding another language. Once you have figured that out, and you're able to dig into it and make it feel honest for you, that's a really joyous thing.
In this production I'm still getting to have some of that, but what's really fun is that I get to take Shaina and Laurie's version of the text, which has some of the original Shakespeare language and some of the more contemporary sections, and then go and look up the original Shakespeare text and compare and see what stuff has been omitted and why. A the same time, I can find what I can use from the original text to inform me of another layer that might be at play for my character in a given scene and use it even though it's not in the text we have.
What has it been like working on a Public Works project?
It's the best. I've worked at The Public Theatre so many times so I'm really comfortable there in the building and with the people, so I feel in some way like I'm coming home. But doing Public Works is like this special, weird, almost like a perfect cult that I've been secretly invited to. Being in the room that we are rehearsing in honestly feels magical. The way that the room is physically set up just feels really safe and like a place that is actively dedicated to people supporting each other and for people being generous with each other. There's a lot of wonderful text posted up around the room... just sayings that are said in our show or things that are reminders about how to be a good artist such as: "Do not fear, all are welcome here." That's something that is said in our play but also something that is good to be reminded of in a place where everyone is trying to make something in a vulnerable space.
There's just a lot of stuff that is special to this rehearsal room that feels like I'm learning something about this craft again... something that I had forgotten since I fell in love with it in middle school. It's like I'm remembering the adventure of it all. Public Works is just special, I'm so glad I'm doing this.
---
For more information or to purchase tickets, click here!
Jones has starred on Broadway in Significant Other, American Idiot, Passing Strange, and Hedwig and the Angry Inch. Her Off-Broadway credits include Marie and Rosetta (Atlantic Theater), Murder Ballad (Manhattan Theater Club, Lucille Lortel nomination/Lilly Award), Big Love (Signature Theater, Drama League nomination), The Fortress of Solitude (Public Theater), Love's Labour's Lost (The Public's Shakespeare in the Park). Other theater credits include God Bless You, Mr. Rosewater (Encores) and Cost of Living (Williamstown). She has appeared on film and television in Most Likely To Murder, The Big Sick, Ratter, Ordinary World, Passing Strange, "High Maintenance," "Odd Mom Out," "Sex&Drugs&Rock&Roll," "Good Girls Revolt," "Inside Amy Schumer," "Nurse Jackie," "Limitless," and "Difficult People." She has had solo concerts at Lincoln Center (American Songbook) and Apollo Cafe?, and holds a BFA in Drama from the North Carolina School of the Arts.