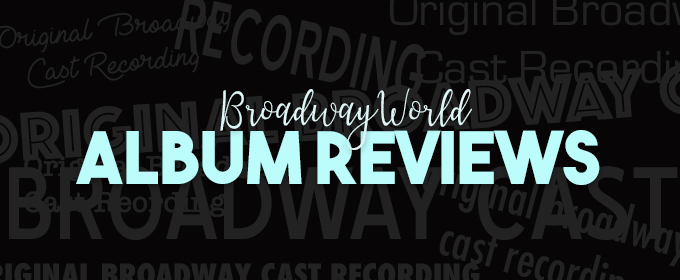 Click Here for More Articles on BroadwayWorld Album Reviews
BWW Album Review: WHO'S YOUR BAGHDADDY Deserves Everything And More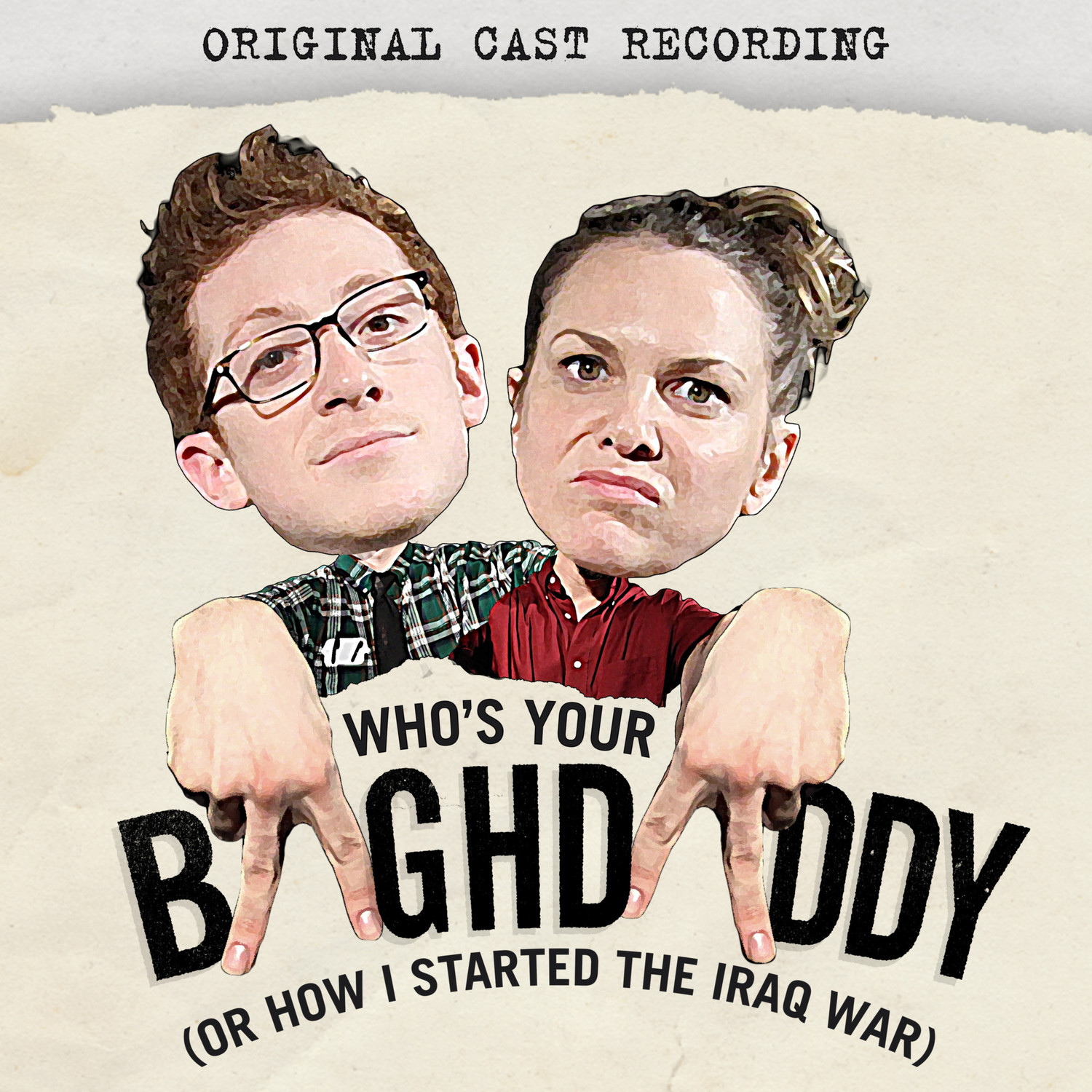 As far as unwieldy titles go Who's Your Baghdaddy? Or, How I Started The Iraq War is a doozy. First-time listeners might be a little wary of this wacky, weird concept, but they'd be missing out. The musical, whose original cast recording is out now, follows a group of intelligence officers who stumble into a series of discoveries that lead the world into the Iraq War. If that doesn't sound like compelling material for a musical - just stay with me for a moment.
Baghdaddy, written by Marshall Pailet and A.D. Penedo, is one part American Idiot and one part Bloody Bloody Andrew Jackson, with just a hint of the self-aware rapping of Hamilton for good measure. Our slightly inept heroes include conspiracy-minded, washed-up CIA operative Martin (Bob D'Haene), quirky CIA analysts Berry and Jerry (Larisa Oleynik and Ethan Slater), and thinks-he's-cool German interrogator Richart (Brennan Caldwell), whose discovery of an apparent Iraqi defector (Joe Joseph) leads them to escalate intelligence that eventually starts the war. This could be some pretty heavy material, but Pailet and Penedo know exactly how to handle it: with a rock score and just the right amount of sarcasm and satire in the lyrics and sounds.
By the time the first full track, "Marty's Dilemma," is over, we've got a pretty good idea of what to expect for the album. The lyrics in particular draw notice, both good and bad. On the one hand, how often do we get words like "compendium" and "clostridium botulism" musicalized perfectly? On the other hand, though, there are incredibly painful rhymes like "rules make up our daily gruel / even when they seem uncool." It's a mixed bag, but as the tracks keep coming, the lyrics lean more to the positive than to the painful for sure.
It takes a particular kind of vocal talent to convey satire even on a cast album, and in this regard, Baghdaddy has an embarrassment of riches. As Martin, the disgraced ex-analyst whose "research" sparks the plot, D'Haene isn't quite your typical musical theatre leading man, but his distinctive voice holds its own in this unusual kind of story. His early song, "We Deserve Better," not only shows off his vocals but establishes a few of the running threads that will appear throughout the story: the theme of "what we deserve," the use of the ensemble as a chorus to comment on the action, and occasional fourth-wall breaking to deliver info to the audience. All of these elements seem more at home in Greek tragedy than traditional musical theatre - but the thing is, it works, it really does.
Oleynik and Slater are both incredibly gifted vocalists with tons of character just in their inflections alone, and their over-eager analysts are always a delight. Oleynik gives her all to the quasi-raps that pepper the score, and Slater's "Music To Me" provides a sweet, youthful break from the punk-tinged impending doom. The scene-stealer of the group, though, has to be Caldwell, whose Richart believes (and sings like) he's some combination of Sherlock Holmes and Anatole Kuragin but actually is a mildly incompetent pencil-pusher desperate to please. "Das Man" is so deliciously obnoxious, but you can't help feeling for this guy.
Of course, this is a war musical, and so we all know how it has to end. Any musical tackling the "war on terror" has to talk about September 11; the challenge is how to do it in a way that's neither maudlin nor traumatizing. "Change Of Tone," the Act 2 opener, hits all the right notes. By focusing on highly specific images ("tower of smoke" and "grey wall of dust") and simple words ("crashes" and "we will track you"), it conveys the panic, the grief, the terror, and the drive for vengeance that all swirled together in those days immediately following the attacks. It's not satirical at all here - it's all too real.
One of the highlights of the album comes in its 11-o-clock number, "Speak To Me Tomorrow." Interestingly, the writers don't give this big emotional beat to one of their heroes, but to "Curveball," Joe Joseph's deeply flawed Iraqi defector. It's absolutely gut-wrenching, both in writing and in performance, dwelling somewhere between the sinister "tomorrows" of Cabaret's "Tomorrow Belongs To Me" and The Band's Visit's longing "Answer Me." It's a powerful moment in an album that tries to juggle political satire with a meditation on human costs - and for the most part, Baghdaddy succeeds.
Related Articles