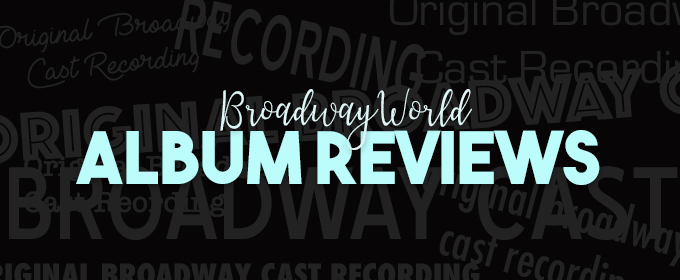 Click Here for More Articles on BroadwayWorld Album Reviews
BWW Album Review: Lena Hall's OBSESSED: HEDWIG Delivers Powerful, Raw Vocals
Lena Hall, Broadway's reigning queen of rock, is poised to dominate 2018. And, to be honest, I couldn't be more excited. On Friday, January 5, 2018, she released the first of 12 monthly EPs in her "Obsessed" series - OBSESSED: HEDWIG. For those of us who didn't get to see Hall play the titular character in HEDWIG AND THE ANGRY INCH during its recent national tour, this EP gives us a glimpse into what that experience must have been like.
The first EP, like all of upcoming the EPs in this series will, focuses on the power and majesty of Hall's killer vocal performances. Singing six audience favorites from John Cameron Mitchell and Stephen Trask's beloved Off-Broadway musical turned Broadway juggernaut, Hall perfectly oscillates between raw rock vocals and lush bluesy ballad tones. She embodies the spirit of each song and adds her own edge to these now indelible showtunes. Hall delivers a 2018 Hedwig that is informed by a deep reverence and respect for the music stylings birthed out of Haight-Ashbury in the late 1960s and the trappings of the rock artists that followed in that vein.
Her cover of "Tear Me Down" is captivating and colored by a tangible angst that ensures the song is true to the original. Tackling "Origin of Love," Hall's performance is stirringly heartfelt as she keenly blends dulcet vocals with faultlessly intonated rock wails, all of which are flavored with primal urgency. For "Sugar Daddy," Hall sounds like the love child of Jimi Hendrix and Janis Joplin as she fills the tune with both unbridled lust and the heartbreak of reflection. For "Wicked Little Town," Hall's vocals take on an anguished yet uplifted tonality that is almost reminiscent of Dolly Parton ballads from the late 1970s to early 1980s while still being uniquely her own. Hall also covers "The Long Grift," a song she sung on stage as Yitzhak; yet, on this EP, she expertly transforms the formerly quiet, little song into a ballad made resplendent with torment when she unleashes impeccably executed and grittily wailed phrases at the tune's climax. To close the EP, Hall pristinely covers "Midnight Radio." Hall makes this fan-favorite her own as her soaring alto surely tears the roof off of the studio where she recorded the EP.
The stripped-down backing music provided by Justin Craig on guitar and keys; Matt Duncan on bass, keys, and sax; and Brian Fishler on drums and percussion never gets in the way of Hall's vocals. Across the EP, Craig, Duncan, and Fishler keenly employ the instruments as subtly as possible, showcasing incredible control and skill. Like Hall did on stage in HEDWIG AND THE ANGRY INCH, Craig, Duncan, and Fishler remind listeners of their presence while staying almost entirely invisible. This is a beautiful feat that really allows listeners to bask in the glory of Hall's incredible instrument.
Lena Hall's OBSESSED: HEDWIG was released by Sh-K-Boom Records and can be purchased at www.LenaHallObsessed.com. The EP is also available on all digital and streaming platforms.