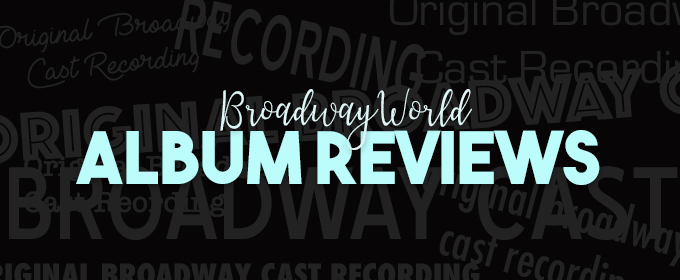 Click Here for More Articles on BroadwayWorld Album Reviews
BWW Album Review: LEGALLY BOUND at 54 Below with Andy Karl & Orfeh
For many years, Andy Karl and Orfeh have been fixtures in the Broadway community, as well as one of its favorite showmances. Both have been a considerable presence in the theatre scene. Both bring a wry, adult, steady voice to an industry always seeking to anoint a new, fresh-from-U-Mich ingénue. And both are adept comedians who can also belt a note so big and beautiful that you might cry. All these traits and more are on display in Legally Bound, a live recording of the duo's 54 Below show.
The show kicks off with a medley (on the album, it appears as three tracks that lead one into the other) of "You're All I Need To Get By," "Ain't No Mountain High Enough," and "Ain't No Stopping Us." Equal parts goofy and heartfelt, the medley sets the tone for the rest of the album.
One of the best decisions made in producing this album was leaving in the interstitial dialogue between songs. Throughout the album, we are treated to quips directed at the crowd, recounting of the story of how they met, and a few opinions on the songs and shows included in the album. Not only does this preserve the flow of the live show, it also helps draw us into the experience by getting to hear the "bonus material," so to speak.
Although the minor-show mash-up of "Make Like A Nail" (the finale from The Great American Trailer Park Musical) and "If I Can Dream" (an Elvis cover from Hunka Hunka Burnin' Love) is a clever idea that gives both Karl and Orfeh a moment in the spotlight, it's Orfeh who positively soars on this track. It's a standard-issue miss-independent anthem, but elevated by down-to-earth lyrics and Orfeh's fierce vocals that bring her character to life, even in a concert context.
It's towards the end of the album that things take a turn for the serious, with Karl performing selections from Rocky and Groundhog Day and briefly discussing both shows. In hindsight, some of the chat feels oddly prescient, as he discusses the hard work, both physically and creatively, that went into Rocky, demonstrating that reputation for being a fighter that would make national headlines a few months later with his late-previews Groundhog Day injury and determined comeback for opening night. Karl's dedication to and enthusiasm for both shows is evident, both in discussion and in performance, which makes listening to this section of the album a little bittersweet.
The score from Rocky was never one of the show's strongest suits, but "Keep On Standing" feels particularly well suited to Karl's voice and persona, a rock anthem about perseverance that lets him use the rougher edges and full range of his voice. But it's "Seeing You" from Groundhog Day that is possibly the best moment of the performance. A surprisingly sweet and gentle finale to that sharp-tongued anti-hero comedy, "Seeing You" is a great inclusion in this concert because it gives us a chance to see a different Karl than the funny, pop-and-rock persona that has dominated the earlier songs. Instead, it's a true character performance, exploring the softer side of Karl's voice and his knack for creating a character with vocals alone.
The album wraps up with a duet of Prince's "Kiss," bookending nicely with the playful opening medley. Bright, a little flirty, and a lot of fun, it's the perfect summary of the concert as a whole.