Anthony Rapp to Perform at Harboring Hearts' 6th Annual Benefit Gala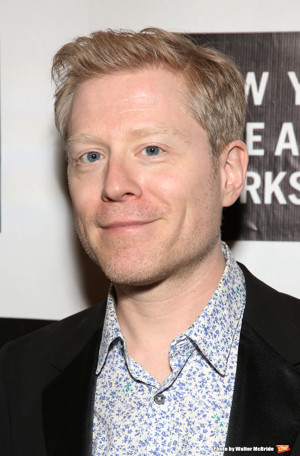 Television actor and Broadway vet Anthony Rapp will perform at Harboring Hearts 6th Annual Benefit Gala on November 6 at the Samuel B. & David Rose Building at Lincoln Center. The annual benefit honors outstanding individuals for their contributions in cardiac care.
New York Times Bestselling Author and two-time heart transplant survivor Amy Silverstein will serve as Master of Ceremony. All proceeds benefit the vital programming provided by the organization.
Since its founding in 2009, Harboring Hearts has provided funding, affordable housing and community programs to patients and families directly impacted by heart surgery. Serving as an extension of the healthcare continuum, Harboring Hearts is a major resource to family (caregivers) traveling to NYC area to attend to the needs associated with major cardiac care. To date, the organization has helped cover more than $700,000 in services and provided programming for more than 4000 patients and caregivers.
This year's gala will honor Dr. Erica C. Jones, Director, HeartHealth Program Dalio Institute of Cardiovascular Imaging at NYP/ Weill Cornell Medicine, Dr. Paolo C. Colombo, Sudhir Choudhrie Associate Professor of Cardiology Medical Director, Center for Advanced Cardiac Care at NYP/Columbia University Medical Center, Jessica Karp & Jordan Brown, Co-founders Hu Kitchen & Hu Chocolate, and Helen Irving, President & CEO, LiveOnNY.
For more information about Harboring Hearts and to purchase tickets please visit www.harboringhearts.org. Supporters can follow Harboring Hearts on Twitter @HarboringHearts and on Facebook at www.facebook.com/harboringhearts.
Photo Credit: Walter McBride