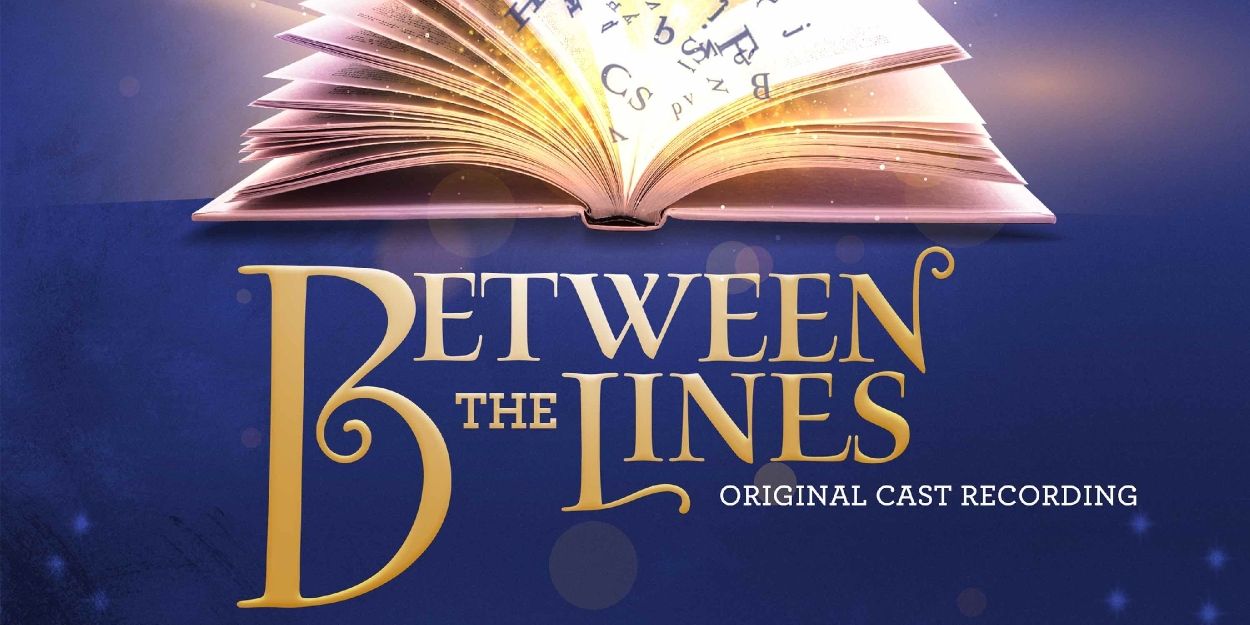 Album Review: The Latest Off-Broadway Cast Album By A Delightful Cast That Reads BETWEEN THE LINES
Fairy Tales Were Never Like This…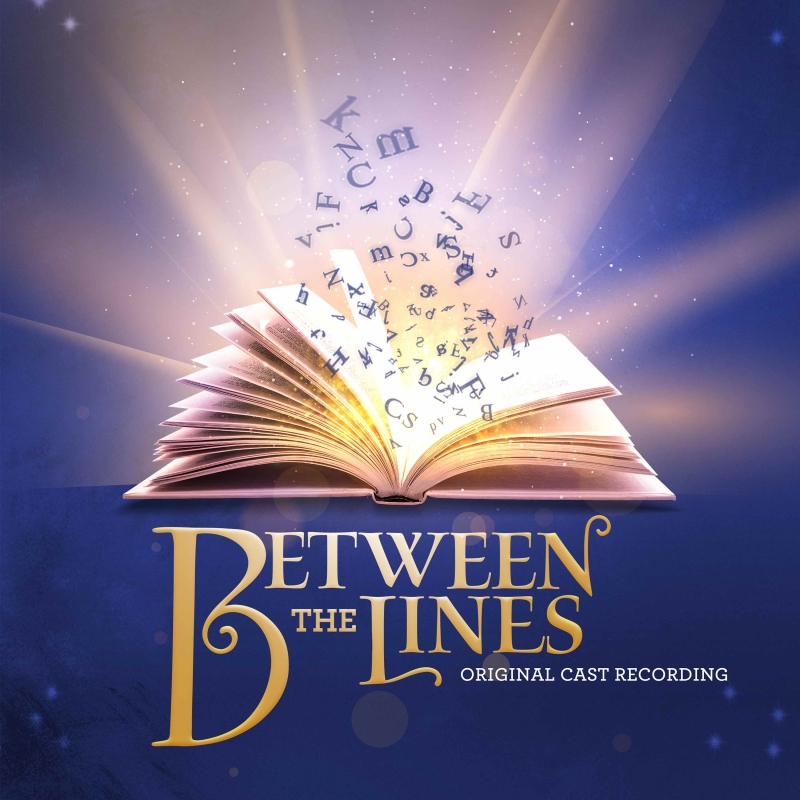 Heigh Ho, dear lovely rainbow tribe, welcome back to Bobby's CD sandbox where we offer our broken-down breakdowns of new music releases. So, strap in and get ready, as Bobby goes on the record ABOUT the record.
This week's album entry in the BobbyFiles, my dear ones, comes from Off-The-Broadway. Flying in the face of Friday The 13th's rep for bad luck, Ghostlight Records released BETWEEN THE LINES - ORIGINAL CAST RECORDING in advance of their special concert event happening at 54 Below this Thursday, January 19 at 7:00 PM (Hint Hint). BTL is a wonderfully empowering show about a high schooler - the FAB Arielle Jacobs (WICKED, IN THE HEIGHTS, ALADDIN) - seeking her place in a frustrating world of divorcing parents, a forced move, and enrollment in a new school. The teen, Delilah, finds escape in the pages of her beloved books, fantasy worlds where she dreams of being a feminist princess to a loving and understanding prince. Her escapes move to a whole other level when the prince (the DREAMY Jake David Smith) in her favorite story ups and starts talking to her... from the book. Is this magic? Is she crazy? We don't know but it's a hilarious, enchanting fairytale based on the YA novels by Jodi Picoult & her daughter Samantha van Leer. Along with Jacobs' Delilah & Smith's Prince Oliver, the cast album features the original BETWEEN THE LINES'ers Vicki Lewis as Ms. Winx/Jessamyn Jacobs/Mrs. Brown/Kyrie, Hillary Fisher as Allie/Princess Seraphima, Will Burton as Frump/Ryan, Jerusha Cavazos as Janice/Marina, John Rapson as Dr. Ducharme/Rapskulio, Wren Rivera as Jules/Ondine, Sean Stack as Martin/Troll/Dad/Delivery Person, and Julia Murney as Grace/Queen Maureen. The album also includes vocal contributions from Heather Ayers, Dan Hoy, Martin Landry, and Aubrey Matalon.
Listening to this cast recording brought back little Bobby's memory of having seen this charming show at Second Stage Theatre this past Summer. The cast here recreates the magic of the score and delivers the emotional ups and downs of the story with great zeal and aplomb (what? Bobby knows words?!), and where Bobby would usually give his (((AUDITION CALL OUT))) to a song or two from a new show, this one is chock-a-block FULL of new material for actors in the theatre to mine, in order to get that job - ballads, up tempos, and funny character songs all abound in this score by Elyssa Samsel & Kate Anderson (with the book by Timothy Allen McDonald). The show kicks off with ANOTHER CHAPTER, a song with driving beats typifying Delilah's angst at being forced to relocate, and as life starts a new chapter her "MUST-read" hobby becomes her escape, helping her to cope, as she transitions schools and deals with being the "new kid". The song and Jacobs' performance, in a very short space, convey all of this, and we are off to the races. The title song, BETWEEN THE LINES, is the second cut where Jake David Smith is hilarious as the soft prince who would rather not have the dangers of the hero, including fears of "trolls and abnormal moles," and, so, the fairy tale prince comes to life, talking directly to Delilah. In TALKIN' TO OLIVER, a song that would be just "cute" if it weren't so darn lovely in Jacobs's voice. She has a great range, with a creamy, tuneful center to it that conveys the youth of the character and the maturity of the actress and her choices.
And speaking of maturity, veterans Vicki Lewis & Julia Murney alternately offer the comedy and the drama here, in numbers like MR. DARCY AND ME, where the hilarious Lewis demonstrates her comedy chops and her singing pipes - such a terrific range with an added high quavery soprano that brings character to her character's singing making it such a fun song sung by a fine comic actress. With START AGAIN TOMORROW Julia Murney, as Grace (Mom), sings a beautiful lullaby of a mother reaching to her child to let her know they are alright... but she needs to know it too. A superb actress like Murney sings her acting in the lyrics... trying to sing what she can't speak, playing a woman who MUST avoid throwing in the towel. More tension is added with I'M NOT THROUGH, where Murney, in full drama mode, duets with Arielle, as mother and child come to loggerheads. They don't listen to each other but are desperate to do so. The equally MWAHVELOUS Wren Rivera rocks out their angst on the revenge number ALLIE MCANDREWS, where they belt out this rock and roll outcast number about taking on the mean girl - and speaking of that mean girl Allie... Hillary Fisher has another solid rock number with the bouncy CRAZY CHEMISTRY.
Bobby could go on and on about every song from this Off-The-Broadway gem, but why. You all get the idea that this CD/Album is a must-have for musical theatre fans near and far. This is a show that should find more life out there in the regions and, hopefully, my rainbow lambs out there will get to see (or maybe even perform) this one, since Bobby gives the BETWEEN THE LINES cast album our full ...
5 Out Of 5 Rainbows - Put this one in your collection today.
Folks in NYC can see the BETWEEN THE LINES CONCERT at the wonderful 54 Below this Thursday! Get your tickets: HERE
You Can See And Hear Everything About BETWEEN THE LINES On Their Webbysite: HERE
Link to all the streams where you can experience this enchantment: HERE
Between the Lines was performed in New York at the Tony Kiser Theater at Second Stage from June 15 to September 11, 2022. Produced by Daryl Roth, Between the Lines is co-produced by Columbia Live Stage, Andrew Paradis, Elizabeth Armstrong, Kevin Sullivan, Tom Tuft and Writers' Cage.
The album is produced by Michael Croiter and Greg Anthony Rassen and distributed by Ghostlight Records