Actors' Equity Association Endorses Joe Biden and Kamala Harris For President and Vice President Of The United States
"Equity fights for the right to a safe workplace, but at every turn, Donald Trump has worked to undermine workers' rights."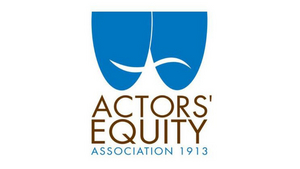 Actors' Equity Association has announced its endorsement for the 2020 presidential election, supporting Joe Biden and Kamala Harris.
"It didn't have to be this way. In 2016 I said that unions would have to fight with everything we have for our survival. I never imagined how true those words would be today, given the Trump administration's utter failure to respond to the pandemic that shut down our industry six months ago," said Kate Shindle, president of Actors' Equity Association. "Vice President Biden understands that the arts are a critical driver of healthy and strong local economies in cities and towns across the country. He will also be an ally who can help us build a stronger and more inclusive country by championing the rights of workers in every sector, including the arts."
In 2016, Equity endorsed Hillary Clinton, the union's first political endorsement since its beginnings in 1913, citing Donald Trump's opposition to arts funding and education, affordable housing, health care and voting rights, to name a few. Since Trump took office, he has proposed eliminating the National Endowment for the Arts in each of his budgets.
"Equity fights for the right to a safe workplace, but at every turn, Donald Trump has worked to undermine workers' rights," said Mary McColl, executive director of Actors' Equity Association. "From gun control to Black Lives Matter and LGBTQ rights, he has stood against protections our members not only support but need to survive. It is not too late. We can instead elect Vice President Biden, who in his decades long career in public service has shown time and time again his belief that labor unions are key to a strong middle class."
Related Articles
More Hot Stories For You
Broadway Actor Doreen Montalvo, Known For IN THE HEIGHTS and ON YOUR FEET, Dies at 56
BroadwayWorld is saddened to report that stage and screen actor Doreen Montalvo has died at age 56. The news was confirmed by friends on social media....

Meet Our NEXT ON STAGE: SEASON 2 College Top 15!
You voted, here they are! In no particular order, meet our top 15 in the college category....

Broadway Jukebox: 40 Perfectly Political Anthems
The election is right around the corner, and while we count down the days until we can cast our votes, we might as well get in the political spirit......

BEETLEJUICE Will Premiere in South Korea in 2021
It has been confirmed that the first Korean production of Beetlejuice, performed in the Korean language, will come to Seoul, South Korea next year....

Photos/Video: First Look at the Russian Premiere of CHESS The Musical
On October 17, Chess the Musical made its Russian premiere at the MDM Theatre, Moscow....

Bernadette Peters, Kristin Chenoweth, and More Share Their Thoughts on STICKS & STONES
There are just two more days to watch Sticks & Stones right here on BroadwayWorld before it disappears forever. The concert benefits Broadway Cares &...