Review: MENGELE: ADELAIDE FRINGE 2018 at Bakehouse Theatre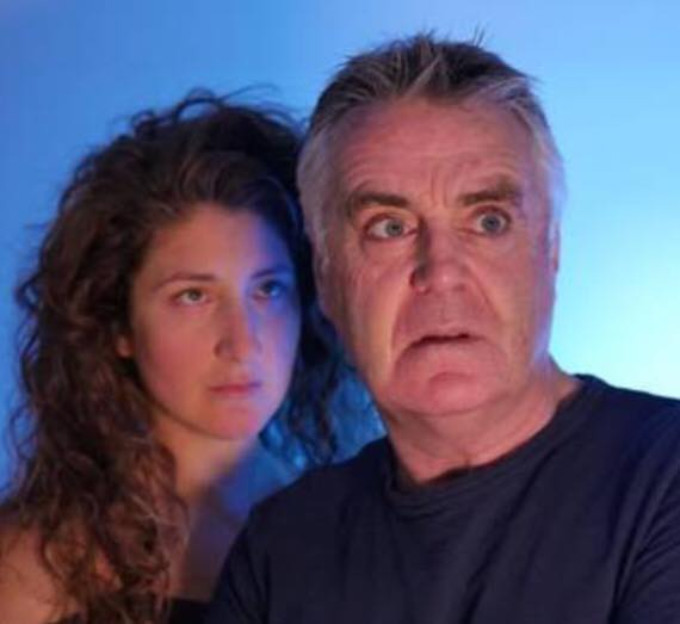 Reviewed by Barry Lenny, Thursday 1st March 2018.
Presented by Guy Masterson - CIT and Smokescreen Productions,
Mengele
as the third part of the #LestWeForget series, this performance featuring Tim Marriott as Josef Mengele, known as Todesengel, the Angel of Death. A Schutzstaffel (SS) officer with the rank of
Hauptsturmführer
(captain), he was one of the doctors in the infamous Auschwitz-Birkenau concentration/extermination camp. He decided whom of the people arriving on each packed train were to be sent straight to the gas chambers, and who were to be put to work, or subjected to his inhuman genetic experiments, which especially focussed on twins. He escaped after the war with the aid of a network of former SS officers, making his way to South America in 1949, avoiding all of the Nazi hunters and eventually ending up in Brazil, where he lived out his life until he went swimming one day in 1979, and suffered a fatal stroke. The work is inspired by the book Right to Live, by Philip Warham, and was created with support and advice from the Holocaust Educational Trust. The play opens with a man lying on the ground and a woman seated on the opposite side of the stage, almost completely hidden under a huge hooded cape. Behind them images and film clips of people arriving at a concentration camp, being herded from the cattle trucks, pushed, prodded, separated, and harried by armed soldiers, are played onto a large screen behind them. The images fade and the light comes up on the stage. As he recovers himself, he assumes that she had saved him from drowning, but becomes intrigued by her refusal to give her name or tell him anything about herself. This anonymity encourages him to talk about himself, his life, and his work. His name is not mentioned, either, although we know who he is. As he talks, she probes, gently at first, but more insistently as the time passes. His initial calm gives way to anger. He speaks, proudly, of his work, of his achievements, dismissing the millions of dead, the horrors of his experiments, as simply being necessary to the work, his study of eugenics, saying, "It is what it is". He quotes philosophers including Nietzsche, and Schiller, to support his logic. She eventually removed the cloak, at his insistence, a large scarf tied around her waist suggesting that she is a Romani, a Roma, a Sinti, or, to use the insulting German term, Zigeuner. The sub-camp, Auschwitz-Birkenau, was where he worked and where the Roma were sent. She sings a Jewish song, angering him, and he quotes Wagner as the originator of the term 'the final solution'. He pushes for her name and she says "Death". Tim Marriott is absolutely riveting as Mengele, causing some of the audience members to lean forward in their seats as the end draws near. Yes, he had us, literally, on the edge of our seats with his magnificent performance. But what of the woman? Adelaide performer, Stefanie Rossi, is every bit Marriott's equal, giving a superbly measured and committed interpretation of the role. They work so tightly together that one cannot help but think that Marriott should be signing Rossi up now, ready to tour the production worldwide. With two artists of this calibre, and Marriott's marvellous script with which to work, this is going to be one of those performances that will be spoken of in reverential terms for a long time to come. Do not miss this production. This is one of the four productions in the #Lest We Forget series, all of which are being performed at the Bakehouse Theatre. Be sure to see them all, with Anthem for a Doomed Youth, Shell Shock, also featuring Marriott, and Between the Crosses, completing the series.