Tickets for £25 for MARVELLOUS at SohoPlace
Grab tickets for the inaugural show at the exciting new venue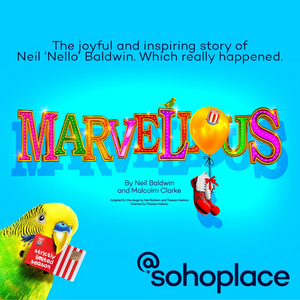 Tickets for £25 for Marvellous at new venue SohoPlace
Be the first @sohoplace. The West End newest theatre opening 15 October with the joyful and inspiring - Marvellous, the incredible story of Neil 'Nello' Baldwin. Which really happened.
Growing up in the 1950's in less enlightened times, Neil Baldwin was not expected to be a success. But Neil decided he was destined to do wonderful things and that his life was going to be marvellous. And it is.
He hitchhiked across the country, became a famous clown, got an honorary degree from Keele University, was appointed Stoke City's legendary kit man, appeared on the Queen's New Year Honours list and accepted a BAFTA award for the film made about his life. A friend to anyone he meets, he became a local hero and an inspiration to the world. A reminder to us all not to let anything stand in the way of your dreams, just go out and make them happen.
@sohoplace is the first new build West End theatre in 50 years, with a flexible, 602-seat auditorium, purpose built and opening in-the-round.
Tickets for £25 for Marvellous at new venue SohoPlace
Marvellous is at SohoPlace from 15 October - 26 November
Related Stories
Aliya Al-Hassan is UK Managing Editor of BroadwayWorld. A London-based theatre critic and journalist, she has a life-long passion for the arts, with a focus on theatre and opera. She is a... (read more about this author)
Trevor Noah's OFF THE RECORD Tour is Coming to the UK

December 2, 2022

Trevor Noah will bring his show Off The Record to Glasgow's OVO Hydro on Tuesday 21 November 2023 and London's The O2 on Thursday 23 November 2023.
---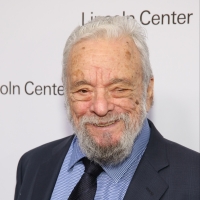 Rare Live Recording of Stephen Sondheim's PHINNEY'S RAINBOW Found on Bookshelf

December 2, 2022

A very rare live recording of one of Stephen Sondheim's earliest musicals has been discovered in the US city of Milwaukee.  
---
Black Friday: Tickets For Just £15 for CIRCUS 1903

December 2, 2022

Roll Up! Roll up! This Christmas, the marvellous Circus 1903 returns to London. Experience all the thrills and daredevil entertainment of a turn-of-the-century circus in an all-new home for 2022 – Eventim Apollo!
---
Review Roundup: What Did the Critics Think of Clint Dyer's OTHELLO?

December 1, 2022

Clint Dyer's production is the first Othello from a black director at the National. Starring Giles Terera as Othello and Rosy McEwen as Desdemona, the Shakespearean tragedy opened last night (30 November). What did the critics think of the new revival?
---
HEX, ORLANDO and MANDELA Feature in our Top Ten Shows for December

December 1, 2022

From Emma Corrin's return to the stage, a Disney success coming to London for the first time and some suitably festive treats, December brings a wealth of fantastic shows to London.
---