Michelle Terry Fears for Actors' Safety in 'Woke' Plays
The Globe's Artistic Director spoke at the launch of the theatre's summer season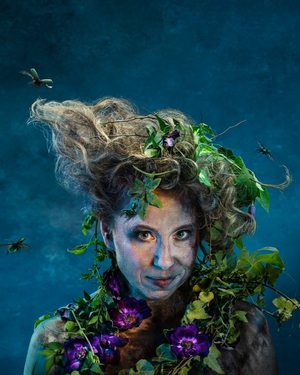 The Globe's Artistic Director has spoken of her fears for the safety of actors performing in the theatre's productions.
According to an article in The Times, Michelle Terry expressed her worries that actors may be put "in harm's way".
Some of the theatre's recent productions have been accused of being "woke". Romeo and Juliet featured a list of content warnings and a suicide helpline number and I, Joan portrayed the French saint as non-binary. Both received criticism and online abuse over the decisions.
Speaking at the launch of The Globe's new season Terry said: "I have to sit with them before they go on stage and put themselves on the front line and go, 'Is this the safest thing for you to do,' and that is really worrying," Terry said of her performers. "That is my concern. Is this a really safe place for nuanced debate."
She said that The Globe "still seems to be at the heart of some culture wars".
The new season centres on four plays from Shakespeare's First Folio, featuring The Tempest, The Comedy of Errors, As You Like It and Macbeth, along with A Midsummer Night's Dream starring Terry as Puck.
Read the full article in The Times here.