Guest Blog: Keith Strachan On THE LITTLE MATCH GIRL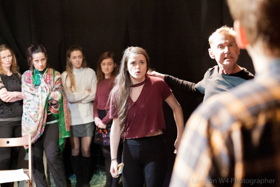 The Little Match Girl was written in 1975 and 1976. I had seen a TV adaptation of the Hans Christian Andersen short story on BBC2 at Christmas 1974 and discovered it was written by Jeremy Paul - who I'd met at the Orange Tree Theatre in Richmond.
He'd come to see a musical I'd written with Leslie Stewart and another friend Roy Truman - a spoof Western titled Shoot Up At Elbow Creek. Jeremy was a bit of a star to us: he was one of the writers of Upstairs, Downstairs, a colossal hit series at the time.
But I called him and said that I thought his adaptation of The Little Match Girl would make a great musical. So Jeremy and I, along with Leslie Stewart, began converting his 30-minute TV script into a stage musical.
Leslie had written a lot of lyrics and Jeremy was a scriptwriter, but they decided to share the writing of the lyrics and the expansion of the script. They both fed me lyrics and I began writing the music. I didn't have a plan - I just wrote a lot of songs and pieced them together.
I hadn't had any training in writing a musical, but who had? I had no training in composition either, but felt comfortable writing songs. I was young then (30) and knew no fear.
One of the songs was a Christmas song to be sung by the cast in the style of a Christmas carol. We discussed using a traditional carol, but decided to write our own. I kept saying to the others "This is a hit" and I sent it to recording artists, but no one was interested in recording it. Well, at least not until 1988 when Cliff Richard heard it and made it his own.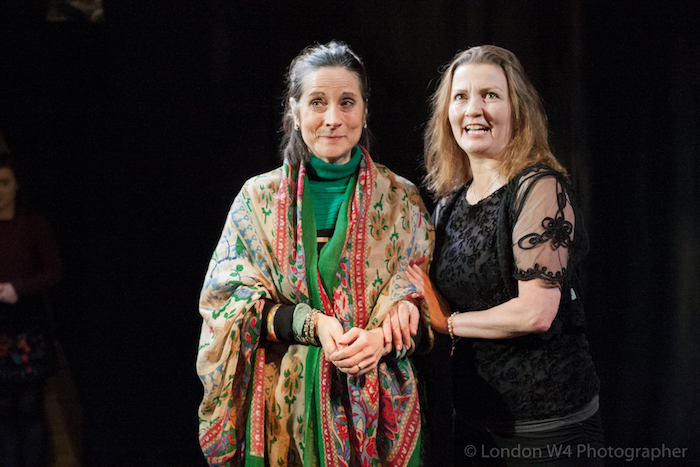 I listen to the songs now, 40-odd years later, and there's a lovely simplicity about them that I doubt I could achieve now - I'd be forever looking for something more musically clever, which would of course be a mistake. And the lyrics have the same straightforward simplicity - no unnecessary frills. So there's artlessness to the work which now, at a distance, seems refreshing.
Am I biased? Probably, but as a director, I listen to and read many scores and scripts, so think I can be reasonably objective.
When Scraps was finished (that was its first title) we persuaded Sam Walters at the Orange Tree to let us mount a production there in Christmas 1977. Jeremy directed that production and it did extremely well.
I was involved with that and another Orange Tree production in 1991, as well as the TV adaptation in 1987 starring Roger Daltrey and Twiggy, but that was long before my career turned to directing - this is my first look at the piece sitting in the director's chair.
I've directed over 30 large-scale musicals, but never had it occurred to me that I might direct The Little Match Girl. So when Simon Reilly asked me if I'd like to do it at the Tabard I jumped at the chance. I'm loving it!
I do what I always do - read the script and imagine how I can help bring the story to life on the stage at my disposal. I sit in a rehearsal room with a group of actors and gradually the production comes to life.
What has made this job so delightful is the standard of talent I'm blessed to have around me. I was concerned that the choice and standard of actor prepared to work in a small theatre at Christmas would be limiting. I needn't have worried. I was staggered to find that over 800 actors had been submitted by their agents, and so the choice and standard were extremely high.
The cast are all wonderful, but I feel I must mention Emily Cochrane as the Little Match Girl. She is a very gifted actress and singer, but added to that she has a magical simplicity that is, to my eyes, perfection.
The Little Match Girl at Tabard Theatre 7-31 December
Photo credit: Alistair Hilton