From Page To Stage Festival Will Stage Seven New Musicals In 2018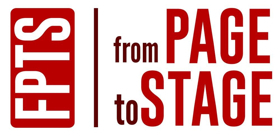 Aria Entertainment's prestigious festival of new musical theatre, From Page To Stage (FPTS), which returns with gusto for a 6th successful year from September 2018, is proud to announce the seven exciting new musicals selected for the 2018 festival at London's Southwark Playhouse.
The musicals selected to be presented as rehearsed readings are: The Astonishing Times Of Timothy Cratchit with music and lyrics by Andre Catrini and book by Allan Knee, Cult! with music and lyrics by Tasha Taylor Johnson and To Paint The Earth with music by Jonathan Portera and lyrics by Daniel Frederick Levin.
The remaining musicals, which will be performed as part of a showcase evening, include: Villages with music and lyrics by Drew Dillon, Benjamin Button with music by Natalie Tenenbaum and lyrics by Brett Boles, Smoke with book by Darren Rapier and music and lyrics by Sam Hall and Never Change with music and lyrics by Nick Barstow and Jonathan Kirwin.
Producer Katy Lipson from Aria Entertainment says: "As always we have had a wonderful two months reading and listening to over 150 submissions of new musicals from around the world! I am extremely proud of the 7 shows we have selected for From Page To Stage this year and we will present them in a reading or showcase format. We look forward to welcoming audiences in to see these shows on stage at the very start of their theatrical journey."
With over an amazing 150 entries from across the country and internationally, each submission of a new musical (show title, lyricist/composer/book writer, a short synopsis and three record tracks and scenes from the show) was fully assessed by the From Page To Stage expert literary team for the 2018 festival.
This will take place in the format of 3 rehearsals readings and 1 Showcase evening, which will feature 25 minute excerpts from 4 new musicals performed by a repertory company.
FPTS are thankful and proud to be supported by Cameron Mackintosh, RnH Theatricals, Theatrical Rights Worldwide and Anthony Field Associates.
---
FROM PAGE TO STAGE FESTIVAL 2018:
Cult! - Music and lyrics by Tasha Taylor Johnson (Staged Reading)
Cult! is a musical comedy based on the true psychological study of a modern day cult that predicted the end of the world.
"I'm so thrilled that Katy Lipson is championing this piece again now in full form. Creating a great musical is a beast of a task that requires nurture, bravery and teamwork. To have Aria as our team is an honour. We're very excited for the future!" - Tasha Taylor Johnson
The Astonishing Times Of Timothy Cratchit - Music and lyrics by Andre Catrini and book by Allan Knee (Staged Reading)
The Astonishing Times Of Timothy Cratchit by Allan Knee (the writer of last year's hit musical and London Times Pick Little Women at the Hope Mill Theatre, Manchester) and music and lyrics by newcomer Andre Catrini, tells the tale of a young man who sets out to find his place in an expanding and volatile world.
Inspired by the characters of Charles Dickens' A Christmas Carol, the story follows the plight of young Tim from the home of his benefactor, Ebenezer Scrooge, to the theatrical madness of the great comic, Giuseppe Grimaldi.
If you liked Pippin and Candide - you will love The Astonishing Times Of Timothy Cratchit.
"As one of the original Broadway producers of Allan Knee's Little Women, my producing partners and I are very pleased to share his newest musical The Astonishing Times Of Timothy Cratchit as part of Aria Entertainment's From Page To Stage Festival this September." - Jana Robbins
---
To Paint The Earth - Music by Jonathan Portera and lyrics by Daniel Frederick Levin (Staged Reading)
To Paint The Earth is the Richard Rodgers Award-winning musical that tells the story of the life of the Jewish Underground in the Warsaw Ghetto during WWII. On the early morning of April 19th, 1943, a small band of untrained fighters, using homemade bombs and a few smuggled-in weapons, forced Nazi tanks to turn and retreat. This extraordinary event was to become known as the Warsaw Ghetto Uprising. By the time the last resistance fighters fell, they had held off the German army for longer than the entire country of Poland. How they came to this remarkable decision - and how they had to first come together themselves before they could, is the story Paint weaves across a range of families and individuals. Based on memoirs and first-hand accounts, the musical shows how even after individual hope is lost, a community can still rise and shout to the world, "We are here."
Sheldon Harnick, the lyricist of Fiddler On The Roof, called the show "a remarkable achievement. [The authors] have managed to convey...a gripping sense of what life was like in the last days of the Warsaw Ghetto during World War Two. We meet both those in denial, attempting to live a 'normal life' in impossible circumstances, and those who, in the same circumstances, became capable of surprising acts of heroism. This unusual and adventurous musical is a deeply moving experience."
"Watching what's happening in the U.S. now, it's sometimes hard to think about art. But art and justice actually go hand-in-hand. There's a reason why this White House has invited fewer artists than any administration in history. The story of the Warsaw Ghetto fighters is directly relevant to today. How do we wake ourselves-and not fall for the same tricks demagogues have always used-before it becomes too late to stop them?" - Daniel Levin
---
Villages - Music and lyrics by Drew Dillon (Showcase)
Villages features songs inspired by various LGBT bars and venues throughout history. The piece explores some of the events which took place there and also the stories of the people who frequented them from The Admiral Duncan, Soho to The Stonewall Inn and Pulse, Orlando.
"As a songwriter, he shows himself to be among the very best talents working in the country at the moment: his songs have immediate, powerful appeal. Boldly characterised, strongly rhythmic, elegantly melodic, with a mature, complex voice in the content and style of the lyrics..." - BritishTheatre.com (2017)
"I am thrilled that Villages is going to be presented at the From Page to Stage Festival this year and it's very exciting to work with everyone at Aria Entertainment. If you've ever stood in The Admiral Duncan pub on Old Compton Street and been moved by the memorial chandelier above, whilst a drag queen belts out camp classics or by the many currently marching for marriage equality in Northern Ireland, then you'll understand why I feel so strongly about this show and its importance. It is a great celebration of LGBT+ defiance, hope and sense of community. The ones that have gone home have put a pint behind the bar for you." - Drew Dillon
---
Benjamin Button - Music by Natalie Tenenbaum and lyrics by Brett Boles (Showcase)
Based on the short story by F. Scott Fitzgerald, Benjamin Button is the story of a man who ages backwards. Set in Atlanta, GA and New York from 1925 through the early 2000s, the piece explores Benjamin's entire life, but focuses mainly on the relationships Benjamin has with his father, his wife, and his son. Benjamin Button stresses the importance of family, questions the difference between love and protection, and urges all of us to cherish the moments we have - whether we're living backwards or forwards.
"After a workshop and a staged reading at the York Theater in New York City, we are thrilled and honoured to join the FTPS family in presenting our original musical Benjamin Button at this year's festival in September.
Benjamin Button is a musical that wears its heart on its sleeve, and we are very grateful to FPTS for providing us with this exciting opportunity to share it with a brand-new audience in London!" - Natalie Tenenbaum and Brett Boles
---
Smoke - Book by Darren Rapier and music and lyrics by Sam Hall (Showcase)
Although set in 1860s London, Smoke deals with contemporary issues about development and 'progress', asking the question 'Where Are You [We] Going to?' (the title of one of the songs). Mrs Mill and her family's life is turned upside-down, when the railway company arrives telling her she will have to sell her house to aid the 'Improvements' happening in Southwark, where vast working-class areas are being demolished. Her daughter Eleanor decides to stand up to the developers, as the family struggle to hold on to their way of life, against the relentless building and destruction around them.
"Having worked on several projects together - including short films, some songs and even a fifteen-minute opera, based on the game GTA - developing Smoke for FPTS gives us the opportunity to work on a full-length piece. We look forward to bringing it to life and showing what we can do." - Darren Rapier and Sam Hall
---
Never Change - Music and lyrics by Nick Barstow and Jonathan Kirwin (Showcase)
'To our Fred, forever in your favourite spot.
With love from Susan, Sarah and Thom'
Nine years after her father's death, the weight of holding life together weighs heavy on Sarah. Home is a small seaside town, but she'd expected to see and do more - so this summer she has promised her teenage son, Thom, that they will go on a fabulous European road trip. Days before the trip, Sarah gets a letter from the council informing her that her father's memorial bench is going to be removed as part of a drive to redevelop the seafront, and so she vows to do anything it takes to keep the bench in its place - even if she has to postpone her trip with Thom. Thom, furious at another delay in his and his mother's life, takes off to Europe without her. Sarah's mother confronts her reaction to the news about the bench and habit of putting her life on hold. What had happened to the carefree child she and Fred raised? Drastic times call for drastic measures and so - frustrated by her mother's intervention, panicked by Thom's disappearance and furious with herself - Sarah hires a van, steals the memorial bench and heads to France with her insistent, over-packed mother in tow. Never Change is a musical about the people we love, how we love them, and how we try to love ourselves.
"The inspiration for Never Change came from reading a dedication found on one of the many memorial benches which look out to the sea on the promenade at Southend. Whole lives are somehow summed up by a simple message from loved ones left behind, and a view out across the waves. We are both fascinated by how the weight of the past can affect our ability to live fully in the present, and the ways in which we show love to those we have and to those we've lost. This will be the first ever public showing of Never Change, and we are thrilled to be part of this year's showcase of new musical theatre. From Page To Stage gets bigger and bolder every year, and so we are feeling very lucky to have been selected to form part of the 2018 festival alongside the other wonderful pieces." - Nick Barstow and Jonathan Kirwan
---
Young producer and founder of Aria Entertainment, Katy Lipson launched the From Page To Stage Festival in 2013. The festival has gone from strength to strength, and Katy has now produced five seasons, which have showcased over 8 new musicals each year. The project was supported by Grant For The Arts in 2014, '15, '16, and '17, and the 2017 season took place at Andrew Lloyd-Webber's recently acquired theatre, The Other Palace, receiving over 300 submissions from across the UK and internationally.
So far, Aria Entertainment and the Hope Mill Theatre have had 2 years working together, making it into The Stage's 100 Most Influential Figures 2018, and producing over 8 in-house productions and this has developed to 3 London transfers. Many of these shows were UK, Northern or World premieres of new musicals.
Alongside the 2018 FPTS Festival at Southwark Playhouse, Katy is also producing the European premiere of Bill Russell and Janet Hood's new musical Unexpected Joy, which will be running at Southwark Playhouse in parallel to the festival, from 5 - 29 September, with press night on Friday 7 September.
Unexpected Joy is the story of three generations of female singers, long-held family tensions and a week together which is bound to lead to tension, laughter, discoveries and happiness that really is unexpected. Let the sparks and music fly!
The hilarious and heartfelt new musical has already enjoyed a hugely successful run off-Broadway at the York Theatre Company earlier this year, as part of Katy and Aria Entertainment's collaboration with Jim Kierstead of Kierstead Productions. The aim of this partnership is to bring groundbreaking, innovative and current new musicals to UK and US audiences. The musical is directed by Amy Anders Corcoran.
Recent Credits from Aria Entertainment include: The Addams Family, The Toxic Avenger, Hair, Pippin, Yank, Spring Awakening and Little Women.