EMOJILAND Will Play in the West End for One Night Only
The musical will be at the Garrick Theatre on 31 October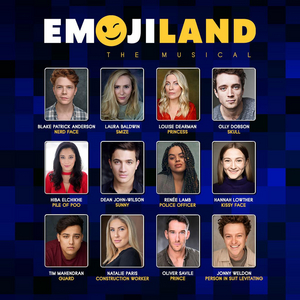 Having opened off-Broadway in January 2020 where it received a New York Times Critics' Pick, the award-winning Emojiland, will be hitting the West End on 31 October 2022.
For a one night only concert at The Garrick Theatre some of the leading talent in musical theatre will take on these iconic figures inside our phones. Giving them life, personality, and whole lot of song.
This esteemed cast will include, Blake Patrick Anderson (Be More Chill), Laura Baldwin(Cinderella), Louise Dearman (Wicked), Olly Dobson (Back to the Future), Hiba Elchikhe(Everybody's Talking About Jamie), Renee Lamb (Six), Hannah Lowther (Heathers), Tim Mahendran (& Juliet), Natalie Paris (Six), Oliver Saville (Rocky Horror Show), Jonny Weldon(101 Dalmations), and Dean John Wilson (Aladdin).
Emojiland is an electric, funny and surprisingly touching piece about a diverse community of archetypes who live in our smart phones. They take one another at face value - but are far more complex: a smiling face dealing with depression; a princess who doesn't want a prince; a skull dying for deletion; a nerd face too smart for their own good; a face with sunglasses who can't see past their own reflection; and a police officer who struggles to break ranks for what's right.
When a software update and an evil skull emoji threaten to destroy life as they know it, the characters in Emojiland must step out of their iconic roles to fight for survival, for freedom of self-expression and for true love.
Silly, witty, chaotic, and fun - How else would you want to spend Halloween this year?
Emojiland was originally presented by the New York Musical Festival (Dan Markley, Executive Director & Producer). Emojiland was a Grand Jury Selection of the 2018 New York Musical Festival. The original 2020 Off-Broadway production produced by Visceral Entertainment, and directed by Thomas Caruso.
The Original Cast Recording of Emojiland is available at BroadwayRecords.com and wherever digital music is sold.
Aliya Al-Hassan is UK Managing Editor of BroadwayWorld. A London-based theatre critic and journalist, she has a life-long passion for the arts, with a focus on theatre and opera. She is a... (read more about this author)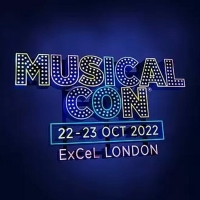 MUSICAL CON 2023 Dates Released

November 29, 2022

West End musical convention Musical Con is to return in 2023!
---
Black Friday: Save up to 40% on IT'S A WONDERFUL LIFE at the London Coliseum

November 29, 2022

Tickets from just £25 for It's A Wonderful Life at the London Coliseum
---
Cast and Creatives Announced for SLEEPING BEAUTY at Queen's Theatre Hornchurch

November 29, 2022

Queen's Theatre Hornchurch's annual pantomime is always a firm family favourite, and it is a pleasure to now be able to reveal the cast and creatives for the upcoming production of Sleeping Beauty, playing until 31 December 2022.
---
Review Roundup: What Did the Critics Think of James Graham's BEST OF ENEMIES?

November 29, 2022

James Graham's Best Of Enemies is now open at the Noel Coward Theatre, having transferred from the Young Vic. The play is set in 1968 and follows the fight for the American Presidency between the cunningly conservative William F. Buckley Jr., and the iconoclastic liberal Gore Vidal, played by David Harewood and Zachary Quinto. The play received rave reviews at The Young Vic, but what did the critics think of the revival?
---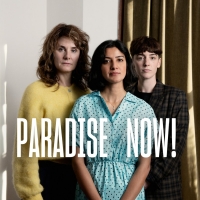 Black Friday: Save up to 50% on PARADISE NOW! at the Bush Theatre

November 28, 2022

Ready to change your life? Start your journey to greatness and join the biggest pack of girlbosses and SHE-ros you'll ever meet with Paradise!  Black Friday: Save up to 50% on Paradise Now!
---