Brixton House Announces New Season From April to July 2023
Learn more about the season lineup here!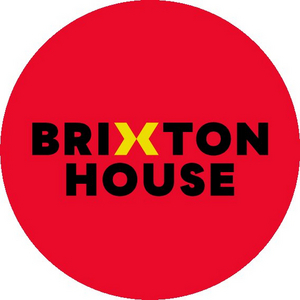 The Spring season approaches with an eclectic programme of work at Brixton House. In its fourth season since opening its doors last year, Brixton House presents new work from artists that confidently interrogate and ask questions about the world we live in.
The season opens with international stories from diverse voices, Mufaro Makubika's adaptation of We Need New Names by the first Black African woman and first Zimbabwean to be Booker Prize-shortlisted, NoViolet Bulawayo. Presented by Fifth Word and New Perspectives in association with Brixton house and directed by Monique Touko, We Need New Names is a coming-of-age story told through the lens of ten-year-old Darling who explores the idealism of an American utopia juxtaposed with the realities of life in Mugabe's Zimbabwe.
Followed by work from rising star and critically acclaimed writer, Charlie Josephine whose recent work at The Globe Theatre I, Joan pushed theatrical boundaries. Josephine's new work One of Them Ones tackles complex family dynamics, gender identity and attitudes in rural communities commissioned and produced by Pentabus. One of Them Ones finishes its nationwide tour at Brixton House.
My Uncle is not Pablo Escobar, co-created by Valentina Andrade, Elizabeth Alvarado, Lucy Wray & Tommy Ross-Williams, confronts the audience with what it means to be both Londoner and Latinx. This powerful new production intercuts the high stakes story of a group of young Latinx women who risk everything to expose a multinational scandal with interruptions about the complexities of dual identity. Drawing on youth activism developed at The Advocacy Academy, the show has already proven the capability of arts to enact social change, being the catalyst for Arts Council England to add Latinx as an ethnicity - the first major institution to differ from the national census. There will be a festival of workshops, club nights and events supporting the production around the venue. Subtitles in Spanish, English and Portuguese.
In one of our most ambitious community-led projects to date, in partnership with MATT+FIONA, April will see Theatre 2 transformed into a co-created temporary performance space erected to engage and inspire Brixton's young community. The space is not just for Brixton's young citizens; it's also been conceived and engineered by them. The project is a MATT+FIONA BUILD developed with 8-11 years-old primary school children who are local to Brixton. The children have set the brief, designed, and will now build the structure themselves at the newly opened purpose-built Brixton House Theatre.
The season wraps up in July with the return of the hugely successful Housemates Festival which invites artists to take over the House. Artists are called to experiment and create a festival of new work from across art forms and genres. Previous Housemates' work includes Corey Bovell's popular show Chicken Burger N Chips and the award-nominated Things I Can Laugh About Now by Shakira Newton and Saturn Returns by Sonny Nwachukwu. Full festival details will be announced later in the season.
Additions to the season include an exciting new partnership with spoken word and literary production company Fane which sees us hosting An evening with Liv Little, the first of many events in the upcoming season. Gigs include The Close Encounter Club showcasing an intergalactic music event and the launch of a partnership with Avalon to bring a strand of comedy events to the venue. Details on the artist's line up will be announced later in the season.
Ruth Hawkins, Head of Programming and Producing, Brixton House says, "It's an exciting time for Brixton House, once again celebrating new and important perspectives from communities across London and the world. Supporting artists at varying levels of their careers is vital and I'm pleased that we are able to continue to do this.
Partnerships are key and this season sees us hosting new comedy, literary, and music nights alongside featuring work from the Latinx, Zimbabwean, and local communities plus a new play navigating sibling complexities from Charlie Josephine - all exploring themes of identity and belonging. Finally, throwing our doors open again to artists to take over in Housemates Festival, while Theatre 2 will be transformed into a new temporary structure built by 8-11-year-old local school children strengthening our work and commitment in the local community.
The venue's Take Part programme continues with classes and workshops that include Gowka Dance and Afro-Brazilian Fusion Dance, courses in playwriting and acting for adults as well as the Brixton House Youth and the expanding community Brixton House Choir.
Tickets go on sale to keyholder members on Tuesday 14 March, 12:00pm and on general public sale on Monday 20 March at 10:00am.