BWW Review: TONIGHT AT 8:30, Jermyn Street Theatre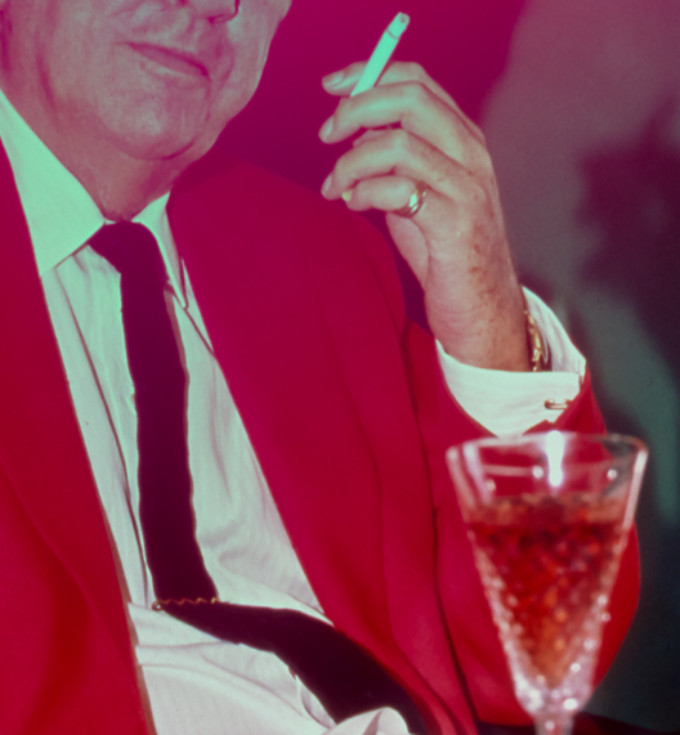 Jermyn Street Theatre's Artistic Director Tom Littler brings to the stage Noël Coward's cycle of one-act plays in three ravishing triple bills. Tonight at 8:30 might mark the biggest and most ambitious project in the theatre's life so far, but Littler makes it look like a walk in the park.
Presented separately during the week and then altogether on Saturday and Sunday, the production differs from the original by combination of the single plays. Littler groups them into Bedroom Farces (which includes We Were Dancing, Ways and Means, Shadow Play), Nuclear Families (Family Album, Hands Across the Sea, The Astonished Heart), and Secret Hearts (Star Chamber, Red Peppers, Still Life).
He also turns it to an ensemble piece rather than focusing the attention on one couple taking on all the main roles (it was originally performed by Gertrude Lawrence and Coward himself starring as the central characters). This element of the production heavily changes the dynamic and gives a new narrative to the piece as a whole: by assigning specific storylines to the same actors, Littler explores love, marriage, society, and desire through Coward's dry wit and sharp drama.
The thrilling cast of nine - Rosemary Ashe, Stefan Bednardczyk, Sara Crowe, Miranda Foster, Ian Hallard, Boadicea Ricketts, Jeremy Rose, Nick Waring, and Ben Wiggins - juggle 73 roles among them, scattered in nine plays with nine different settings. They're attuned and precise, sharing acute chemistry and razor-sharp comedic timing.
Bednardczyk shines even with smaller parts and is equally on point kickstarting hilarity as Burrows in Family Album or breaking out his best stiff upper lip in Hands Across the Sea. Foster gives a captivating performance that culminates with Still Life; she (as do all the rest of the company) juggles drama and comedy easily, letting the two spill over and mix fearlessly in Coward's own style. The director has her sharing multiple relationships with Waring, weaving one of the main fils rouges throughout the trilogy.
Waring is able to bring depth to his characters' affairs, gambling tendencies, and heartbreaking liaisons with subtle and meticulous performances. Ricketts takes a little while to warm up to the snap changes but quickly gets on par with the rest of the cast, making a lasting impression. From being seized by love as Karl Sandys in We Were Dancing to fumbling around as Mr Wadhurst in Hands Across the Sea, Hallard is a delightful factor.
So is Wiggins, who in spite of his taking on slightly minor acts, gives proof of great potential. Crowe and Ashe's banter is snappy and clockwork, with the latter giving her best turn as Clare Wedderburn in Hands Across the Sea. Last but not least, Rose brings a level of wiseness and calm to the frenzy of the comedies as well as to the intensity of the more dramatic moments, complementing the others flawlessly.
Louie Whitemore curates the highly realistic set design with rich furniture pieces throughout the plays. She utilises the space cleverly and makes the best out of the small stage, succeeding in avoiding any claustrophobic or overcrowded vibes.
The highlight of all the different designs is the huge and exceptionally intricate bar of the refreshment room of Still Life. Both costume and lighting (by Emily Stuart and Tim Mascall respectively) complement and embellish the production with period-accurate and tasteful clothing and exquisite light-play.
After staging a fabulous Miss Julie last year, Littler reaches new levels with Tonight at 8:30. From the small details in his direction to the grasp and rearrangement of the material, he not only comes off as resolute and passionate, but exceeds every expectation.
He expertly handles the nine plays without repeating himself, yet he guides a strong and balanced narrative throughout. He keeps Coward's witty commentary about social expectations and class veiled, gently urging the actors to make it seep rather than pour, achieving remarkable results.
He also manages to have Tonight at 8:30 run finely and enjoyably as a whole. The all-day-experience - which might look daunting from afar - shows Coward's versatility as well as the whole company's, resulting in a colossal success for such a small theatre.
Tonight at 8:30 runs at Jermyn Street Theatre until 20 May.