BWW Review: SUNSET BOULEVARD, Bristol Hippodrome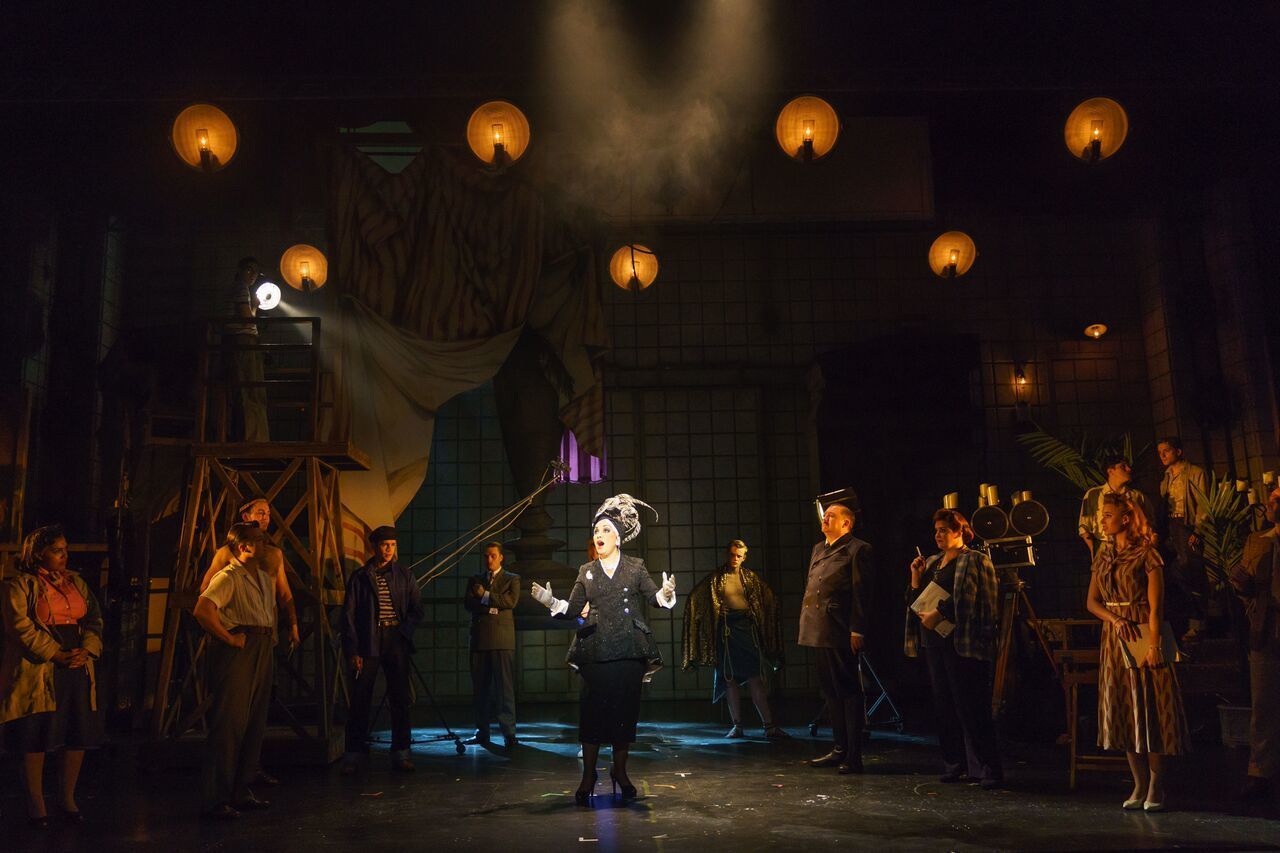 Having enjoyed a wildly successful 2016 revival starring Glenn Close at the London Coliseum and a Broadway engagement in 2017, it seems fitting that Sunset Boulevard has embarked on a UK tour following a run at Leicester's Curve. With Artistic Director Nikolai Foster at the helm, this new production is a sleek, sophisticated and utterly riveting take on an Andrew Lloyd Webber classic.
The musical itself is based on Billy Wilder's acclaimed 1950 film of the same name. It follows Joe Gillis, a handsome, young, down on his luck screenwriter who inadvertently crosses paths with Norma Desmond, a now faded star of the silent film era.
Norma has been working on a screenplay to stage a triumphant comeback, and sees Joe as her ticket to making the dream come true. Joe, seduced by the glitz and glamour of Hollywood, finds himself trapped in a world he never expected as Norma's delusions of grandeur take a sinister turn - and only the love of sweet, beautiful Betty Schaefer could set him free.
What this production does so brilliantly is evoke the feel of Hollywood in 1949 and 1950, but does so in a way that keeps it accessible to a modern audience. The costumes are lavish, and the impressive set (both by Colin Richmond) encompasses a Paramount film set, Norma's decaying mansion and Schwab's Pharmacy, all with some seamless movements of staircases and other props.
Couple this with inventive video design by Douglas O' Connell which sees projections of Norma's films, the fateful "pool scene" that opens the show and various landscapes projected onto the back and side of the stage, and the production as a whole feels incredibly slick and sophisticated.
Ben Cracknell's lighting is wonderfully dynamic, changing the mood with speedy shifts in colour and intensity depending on the location. What this allows for is that the set almost becomes a character in itself, each with its own distinct personality - for example, Norma's mansion is dark and brooding, lit with sparse spotlights and candles.
Don Black and Charles Hampton's lyrics are clever and witty - both acts opening numbers, "Let's Have Lunch" and "Sunset Boulevard", showcasing the world of showbiz for what it can be: cynical, unfulfilling and empty.
By that same token though, they also showcase a wonderful sense of hope and passion for the world of movies, perhaps most evident in Norma's Act Two number: "As If We Never Said Goodbye." Andrew Lloyd Webber's lush, sweeping score is here supervised and conducted by Andrew Kirk, who demonstrates a remarkable understanding of both the subtleties and melodrama at play throughout.
Foster's direction is equally well judged, the dynamics brought to life by an outstanding cast across the board.
Recreating the role she created in the 1991 Sydmonton Festival workshop of the show, Ria Jones is dazzling as faded silent film starlet Norma Desmond. Her journey through the show is a real emotional rollercoaster: Norma can be sassy, dramatic, and everything in between, and it is a real privilege watching Ria embody the character, contradictory as she is. Jones is a master of subtlety; her take on Norma nuanced beautifully by even the simplest changes of expression and body language. The level of detail she brings to the character is extraordinary, her final scenes depicting Norma's descent into fantasy are haunting and heartbreaking. Not forgetting her rich, powerful vocal, she held the rapt audience in the palm of her hand from start to finish, a testament to the well deserved acclaimed she received understudying Glenn Close in the 2016 revival.
Dougie Carter steps into the role of Joe Gillis for the Bristol leg of the tour, bringing with him an effortless, boyish charm. Joe acts as narrator throughout proceedings, giving the audience a likeable presence to connect with from the outset. Carter's vocals are strong, and the shift in his character from young idealist in the first act to bitter cynic in the second is believable and palpable.
There is strong support too, from Molly Lynch as Betty Schaefer, and an absolutely mesmerising turn from Adam Pearce as Max von Meyerling, Norma's devoted butler and husband.
First gracing the West End in 1993 and enjoying numerous international productions over the years, it's easy to see why Sunset Boulevard continues to endure as it does, as audiences, like Joe, are enamoured by Hollywood, and this tour is truly "magic in the making" and deserves to go from strength to strength.
Sunset Boulevard is on at Bristol Hippodrome until 13 January, before continuing to tour
Photo Credit: Manuel Harlan