"It Felt Like I Was Coming Home": A First Timer's Account of the Importance and Impact of VAULT Festival
Losing my VAULT virginity and the need for #SAVEVAULT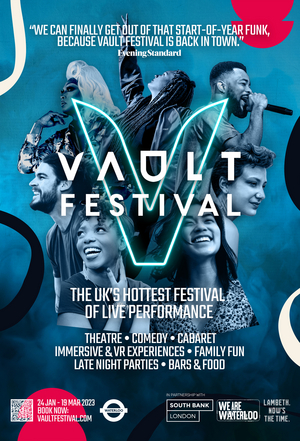 Back in November of last year, I received an email from my editor asking if I'd like to review some shows at the VAULT Festival.
While an interesting concept, I was confused. A theatre festival that goes on for two months in abandoned vaults underneath Waterloo train station? With over 500 shows? I was happy to go see some new theatre, but what was I getting myself into? For two months I sat on my VAULT Festival schedule, looking at the dozens of shows I had in my calendar from January to March. I had friends questioning my sanity. Why are you seeing multiple shows a day? Won't you get tired? What if the shows are bad?
The first time I walked into the Leake Street Arches, I was slightly nervous. Here I was, someone who had only been in London for a few months, wandering underneath Waterloo, entering a world of spray paint and loud music. But as soon as I stepped through the entrance of The Vaults, entering the world of the festival, I fell in love.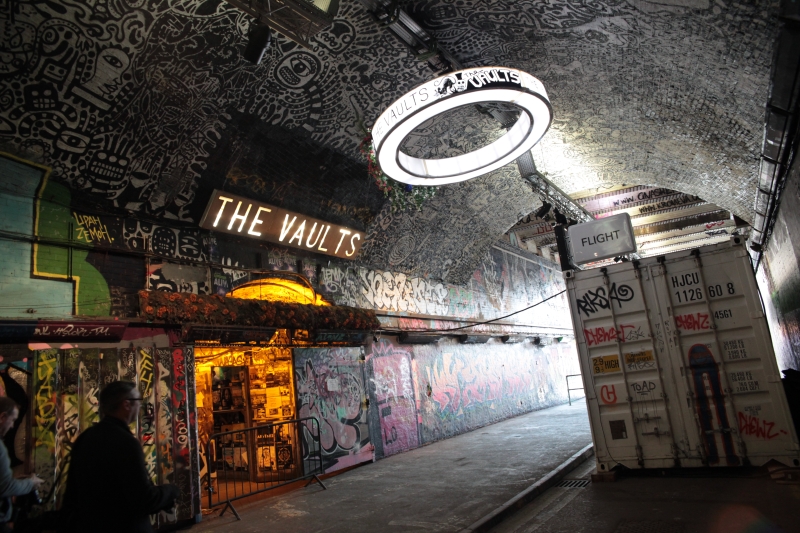 Entering the VAULT Festival is like stepping into a small pocket universe of its own. Once you are inside The Vaults, you are in a place of arts and acceptance, where people in drag mingle with businessmen in suits after a busy day of working and performing, where there are shows with women attaching steaks to their labia and entire cabaret performances all in the same night.
Each night that I went to the VAULT Festival, it felt like I was coming home. Whether it was one of the many venues or bars in The Vaults, drinking coffee in The Spacement at The Glitch, or even sitting in a shipping container experiencing a one-on-one performance, I felt comfortable and was honoured to share my thoughts on different shows, regardless of whether I liked them or not. VAULT Festival is a chance for artists to grow, to hear from audience members and reviewers to see what they like and what can be improved, allowing them to develop works that might still be in progress.
Even now, as I sit in the Leakeys in The Vaults, writing this article mere days before the VAULT Festival is set to close, I am in awe at how quickly this place has become my home away from home. I still have an hour until I review my next show, but here I am, sitting on stairs in a bar underneath Waterloo Station, observing an incredible mix of artists and audiences connecting in this strange little venue.
Even though I only knew The Vaults and the VAULT Festival for a few months, it has had such an incredible impact on my life. I've made close connections and have found some wonderful artists that I would not have known without journeying under Waterloo Station. And I'm not the only one who feels this way. Many have claimed the VAULT Festival as their start and come back year after year, chasing that same high of performing in The Vaults.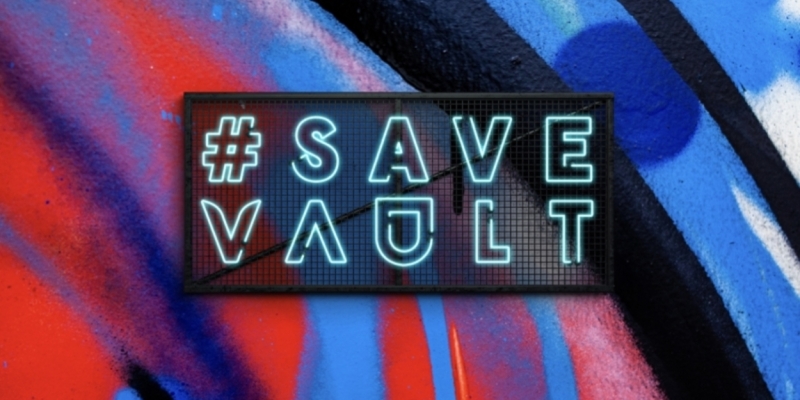 So please, consider taking some time out of your day to donate to the #SaveVAULT campaign. Everyone deserves the chance to experience the VAULT Festival. Even though it may not be in The Vaults, it is still an incredible opportunity for both performers and audiences alike to grow and see hundreds of new shows.
VAULT Festival is hoping to raise £150,000 by 19 March to support the festival's survival and also to give it a chance of securing a new home. Even though there are only a few days left to experience the VAULT Festival in its original home, there are still ways to help!
You can buy a ticket to a show, purchase some merchandise, or donate on Givey. If you have any questions, contact savevault@vaultfestival.com.
Photo Credit: VAULT Festival