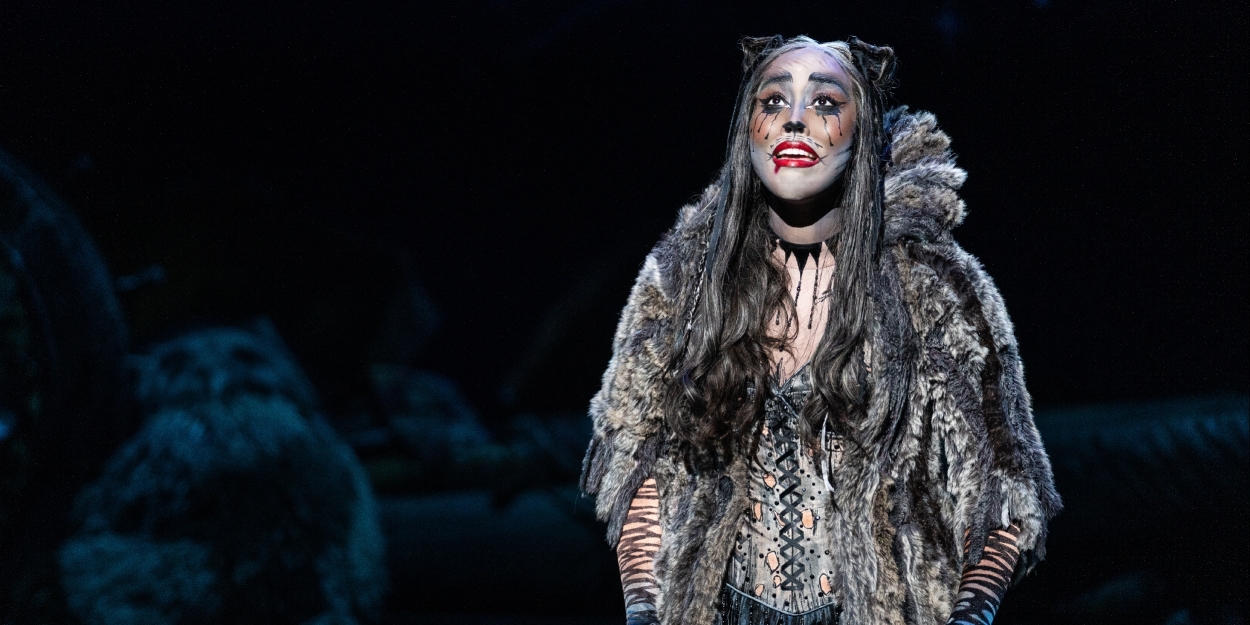 Review: CATS at National Theatre
On stage at the National Theatre until January 22, 2023.
Cats is a musical that isn't often taken seriously (for one reason or another), and in 2019, the film version unfortunately made 'fur fly' once again. Despite this, Cats ran on Broadway for 18 years, and it is right behind Phantom of the Opera as one of the longest-running musicals, and the movie is becoming a cult classic. Andrew Lloyd Webber composed the show's music based on T. S. Eliot's children's book, "Old Possum's Book of Practical Cats." Webber brought on Trevor Nunn and Richard Stilgoe for additional lyrical support, and thus, Cats was born. Cats is about a group of felines (a.k.a jellicle cats) who meet once a year for what they call "The Jellicle" Ball. At the end of the Ball, Old Deuteronomy (Cameron Schutza) picks a cat to ascend to the Heaviside Layer, and the chosen cat is then reborn.
The cats and their beloved junkyard have arrived at The National Theatre in Washington D.C.
What's to love about this production of Cats? Well, everything. The breathtaking choreography, by Andy Blankenbuehler, is a mix of ballet, jazz, tap, and acrodance, and it pays homage in style to the original choreographer, Gillian Lynne. There's a lot of talent in this national tour of Cats. Tayler Harris, who plays Grizabella the Glamour Cat, belts out a beautiful "Memory," and it will give you goosebumps. Hank Santos rocks out as Rum Tum Tugger in a Mick Jagger-like fashion during his song, "The Rum Tum Tugger." The Magical Mister Mistoffelees, is a bright, energetic number, which features Ibn Snell as Mistoffelees. Snell's smooth ballet movements. Other audience favorites include: the toe-tapping "The Old Gumbie Cat," the jazzy "Macavity, the Mystery Cat," and the hypotonic "Journey to the Heaviside" layer.
What's a Jellicle Ball without the junkyard? The scenic design by John Napier creates a sense of scale, and this makes the cast look small compared to the massive junkyard objects, like an old tire and oven. The costumes are the famous leotards of the original musical, but Napier updates them to look more modern. The makeup and hair, designed by Victoria Tinsman, compliments Napier's costumes, and showcases each cat's unique personality.
So, should you attend the Jellicle Ball? Absolutely. Cats is one of those musicals that will stay with you, whether you see it for the first time or twentieth time.
Running Time: About 2 hours and 30 minutes with a 20-minute intermission

Top photo credit & caption: Tayler Harris as Grizabella by Matthew Murphy, Murphymade
Cats is now on tour in the U.S. The musical runs from January 17 until January 23, 2023 at The National Theatre in Washington D.C. Tickets can be purchased here.