Photo Flash: 9 TO 5 Tells A Story Of Friendship And Revenge In The Rolodex Era
Prince William Little Theatre presents the musical comedy 9 to 5, The Musical at the Hylton Performing Arts Center! This show is based on the seminal 1980 hit movie with music and lyrics by Dolly Parton and book by Patricia Resnick. 9 to 5, The Musical is produced by arrangement with Music Theatre International.

Set in the late 1970s, this hilarious story of friendship and revenge in the Rolodex era is outrageous, thought-provoking and even a little romantic. It centers on the downtrodden working lives of three women, Violet (Jolene Vetesse), Judy (Christine Laird), and Doralee (Laura Mills). Pushed to the boiling point, these three female co-workers concoct a plan to get even with the sexist, egotistical, lying, hypocritical bigot they call their boss Franklin Hart (Joey Olson). In a hilarious turn of events, Violet, Judy, and Doralee live out their wildest fantasy--giving their boss the boot. While Hart remains "otherwise engaged," the women give their workplace a dream makeover, taking control of the company that had always kept them down. Hey, a girl can scheme, can't she?
The production is directed and produced by Melissa Jo York-Tilley, music directed by James Maxted, choreographed by Melanie McGuin and Jonathan Fair, and stage managed by Mary Ann Hall.
Tickets are $25 for Adults, $20 for Seniors/Students/Active Military and $15 for Children 12 and Under. Tickets are available at the door or can be purchased online at http://hylton.calendar.gmu.edu/Prince-William-Little-Theatre--9-to-5-The-Musical/2018/10/cvpa-hpac-series-resident-arts-partner/286248369/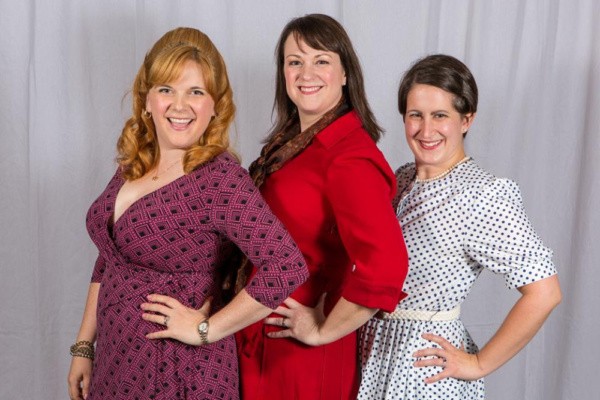 Doralee (Laura Mills), Violet (Jolene Vetesse) , and Judy (Christine Laird) Photo by David Harback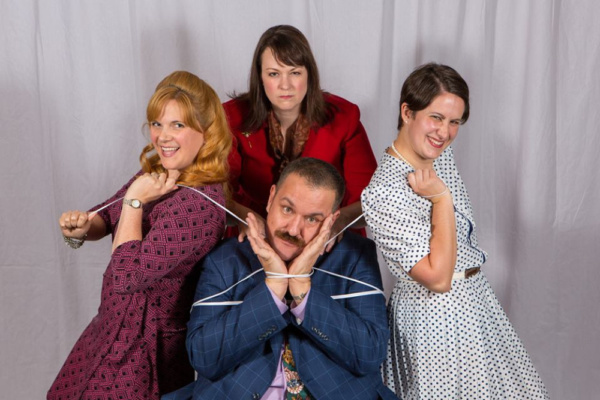 Doralee (Laura Mills), Violet (Jolene Vetesse) , Judy (Christine Laird), and Franklin Hart (Joey Olsen)