Interview: Theatre Life with Jessica Vosk
The actress/singer on her upcoming February 14th DC concert and much more.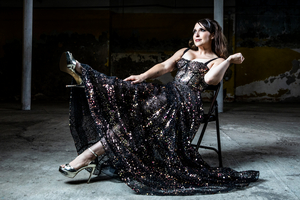 Today's subject is one of those performers that proves you can reinvent yourself to great success. Many of us locally came to know Jessica Vosk when she blew into the Kennedy Center with the national tour of Wicked in the role of Elphaba. After touring with the show she took Broadway by storm in that same role. What is interesting about Jessica's professional performing carer is that it really didn't start until age 30 as she had been working on Wall Street up until then. Lucky for us, she made that career move.
Since Wicked, Jessica's performing credits include working off-Broadway at Atlantic Theatre Company in The Bedwetter and regionally in Joseph and the Amazing Technicolor Dreamcoat at the MUNY. The latter she also performed at David Geffen Hall for the show's 50th anniversary. Other Broadway credits include Finding Neverland, Fiddler on The Roof, and The Bridges of Madison County.
Currently Jessica is on concert tour. She will be performing on February 14th at 7:00 here in DC at Sixth and I Historic Synagogue. The concert is being presented locally by Washington Performing Arts. Read on to see what you might hear if you attend.
Jessica has performed in some of the most prestigious concert venues in the world. Carnegie Hall, Tanglewood, and London's Cadogan Hall are just a few of the places that have been graced by Jessica's knockout voice.
You can listen to her anytime you want on your favorite streaming service with her solo recording entitled Wild and Free.
If you are looking for something to do with your special someone this Valentine's Day, please consider grabbing some tickets to see Jessica Vosk in concert. Her voice will blow you away for sure.
Jessica Vosk is living her theatre life to the fullest. Here is a performer that is the full package and has that WOW factor every time she hits the stage. You need nothing else. Jessica Vosk has it all!!
At what age did you know that you were going to become a professional performer?
I think I hoped at three years old that I would, and then after taking that lovely stint in finance at 30 years old, I thought, okay, it's time!
Where did you receive your training?
Mostly the school of life. I grew up doing community theatre, which I always think is kind of amazing if you're a kid and you have no idea sort of what theater life is like or what it's like to be a performer.
When I graduated high school, I went to the Hartt School of Music at the University of Hartford for one semester as a musical theatre major. It didn't jive with me per se, so I left there after that semester and went back home to Clinton New Jersey. My parents said, all right, if you're going to go to a different school, let's shake it up and do something different.
I took a major in communications and investor relations and did some choral singing on the side just to keep up my voice. And then for quite a while, I had nothing to do with music, acting, theater, dance, any of it until I left that finance job when I was about 30.
Are there any voice teachers that really championed you in becoming who you are as a performer?
I studied with a gentleman named Jack Waddell. He was my number one guy when it comes to who taught me how to sing in my formative years. I wish he wasn't retired but we still keep in touch. Craig Carnelia was a huge impact on me when I left finance and started to go to class. I would say those two guys probably shaped the heck out of me when I really started on Broadway at 30 years old, which in theater years is geriatric.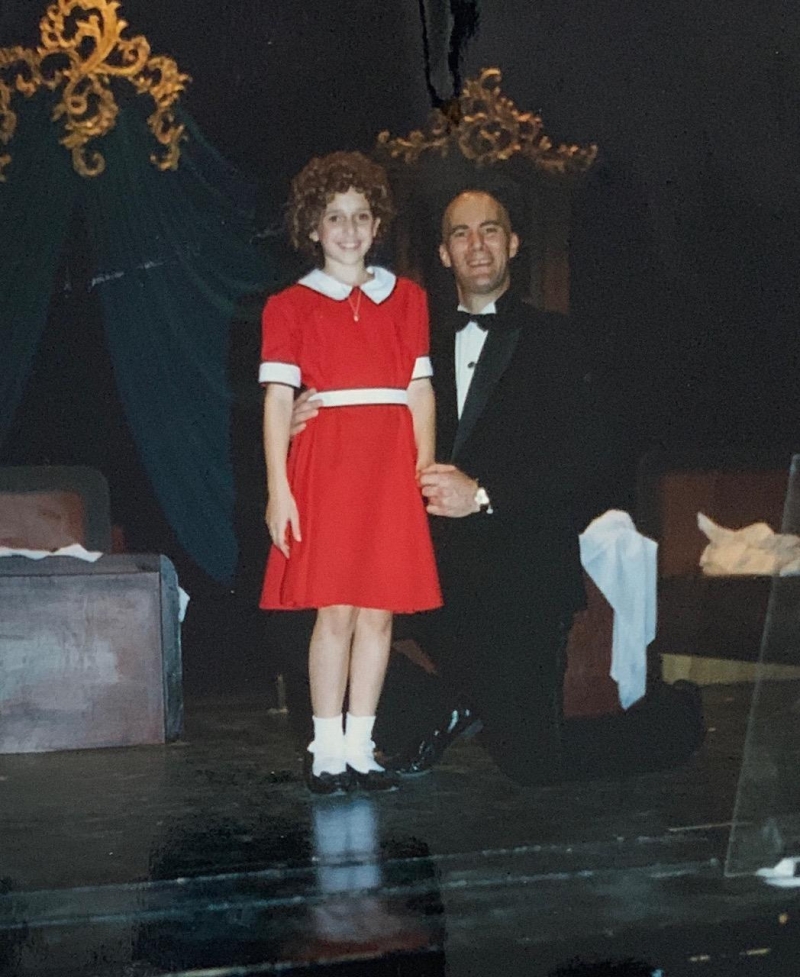 What was your first professional performing job?
I'm going to say it was, it was 50% professional when I played Annie as a kid at the Chansonette Theatre Company in Easton, Pennsylvania. Since it had nothing to do with where I went to school, I felt pretty damn professional about it. I did have to cut my hair and die it red. I was a method actor. It was my first lead role. I got to work with people I didn't know and an untrained dog. That was the time when the bug really bit me in wanting to be a theater person.
Can you please tell us about how the idea for your current concert tour came to be?
I was approached by the folks at Carnegie Hall to put together a solo show which happened at the end of 2021. It was a stroke of luck because it happened right in that sassy period before Omicron hit us.
We played a sold-out concert Carnegie Hall, which was beyond my wildest dreams. I was approached subsequently after that about working with a bunch of presenters to do this tour.
Without giving it all away, can you please give us a brief sampling of what we might hear at your February 14th concert here in DC at 6th and I Synagogue?
The cool part about coming to DC is that it's a little different on this tour stop because it is Valentine's Day based. I like to shake things up when it comes to themes and, I don't like to do the same thing over and over again.
I'm a bit of a non-traditionalist when it comes to putting a Valentine's Day concert together. There are so many different kinds of love and there's so many different ways to get to where you want to go, whether it's in a relationship or a friendship or a family. But I also love to talk about heartbreak and the messy stuff, and how many people I've dated, which is, you know, probably thousands at this point.
So there's a couple of favorites that I have done on tour before, like a fabulous Jason Robert Brown/Bonnie Raitt mashup which really could either send you into therapy or call your mom. In addition to that, I wanted to add some new stuff for the people who haven't seen me before in concert and are not as much as of a Broadway lover as I am. I am a big fan of pop singing and rock. I wanted to incorporate some of that into the mix for Valentine's you'll get obviously Jason Robert Brown, but you're also going to get Adele, Taylor Swift, Dolly Parton, and Bob Dylan as well. You'll also be getting "As Long as He Needs Me" from Oliver. Why not go dark? These are all items that we're bringing to the table. I'm hoping wherever you are in your journey of love and romance that we hit one of your fields because we're all on some type of journey, and I think that it's always relatable.
Aside from your dynamic Musical Director Mary-Mitchell Campbell, are you touring with any other musicians?
Because Mary-Mitchell Campbell is so dynamic and has 62 other things going on, Michael O. Mitchell will be playing for me in D.C. He is currently working on Broadway with MJ the Musical. I like to embarrass people with love when I'm onstage. Michael has been the musical director for Amateur Night at the Apollo for seven or eight years so he is use to dealing with crazy people like me. I think in DC we will also have a backup singer named Marissa Rosen and maybe a Tony- Award winning surprise guest as well.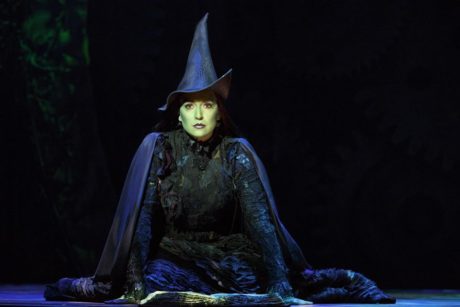 Before taking Broadway by storm in Wicked you toured with the show for a while. This included an engagement here at Kennedy Center where you effectively blew a hole in the roof of the Opera House. With changing venues and a five-show weekend, did you find performing Wicked on tour to be harder than doing it on Broadway?
I found touring to be easier than playing it on Broadway. The reason I say that is because when you're touring, the show has to fit the venue so all of the things that were built into the Gershwin, like a raked stage, elevators, trap doors and things like that we don't have on tour. For example, there is not an elevator for the "No Good Deed" entrance because you can't build that into every stage across the country. It was a lot less physically strenuous.
The thing that I remember about the Kennedy Center was that it was wintertime and then the next stop was in Florida. That was difficult because part of touring is your body and your throat going, oh, well, it was 10 degrees in DC and now it's 80 degrees in Florida.
Do you have any dream roles that you would like to play on Broadway?
If they transfer Oliver from City Center, I would love to have a chance to play Nancy. I also finished the run of The Bedwetter at Atlantic Theatre Company so I would love another shot at playing Sarah Silverman's mother. The show is based on her life.
What are you looking most forward to with your current concert tour?
Playing new markets that I just haven't had the chance to perform in yet. I didn't get to tour the West Coast with Wicked so there's a nervous excitement and a little bit of trepidation. It's like " Oh, gosh, I hope they like me out there."
And then the same token getting to come back to cities that I love so much I had such a fantastic time in Dc It made such a mark on me getting to play at the Kennedy Center. Just getting to be a gal who was in a completely different business in life and just made a big pivot and somehow wound up getting to lead a company as well-known as Wicked is one of those never forget moments in your life.
Getting to be back in DC and doing my own concert is, is a pinch me moment just because it's something that I get to put together for a specific market. DC is special and it holds such a special place in my heart. It's great to come back after all these years including the pandemic dog years.
Special thanks to Ms. Vosk's manager Scott Mello and Amy "Queenie" Killion of Bucklesweet for their assistance in coordinating this interview.
Theatre Life logo designed by Kevin Laughon.