Click Here for More Articles on REGIONAL - DC Metro Area Maryland
BWW Review: Wildwood Summer Theatre serenades SPRING AWAKENING
Back in the late 1970's Wildwood Summer Theater was producing a disco-themed West Side Story in the old Rockville Mall. In that production was a young high school kid named Michael Mayer who was dancing as a Jet. In 2007, that young kid won a Tony Award for directing the new Broadway Musical, Spring Awakening. Since 1965, WST has been producing shows that feature those between the ages of 14 and 25 in every single aspect. From director to orchestra to designer, every person involved is under 25.
Ten years later after Spring Awakening smashed Broadway, WST is continuing their long tradition and presenting this at the Gaithersburg Arts on the Green in the Kentlands. The very mature-themed show is a bit toned down from the Broadway production, but it is none the less poignant and important. Teenagers in the late 1800's are experiencing their own "awakening" as they start to realize feelings that the time period (and adults) have forced them to suppressed.
Director Itai Yasur has assembled a strong cast and was able to effectively get to the heart of the story on the small stage. Finding small moments between the characters, Mr. Yasur brought a youthful breath into the story. Choreographer Danielle Burman did a remarkable job with her spirited choreography that never got in the way of the story. Music Director Maddy Gershunskiy did an impeccable job assembling and conducting the 10-person orchestra (nestled in the middle of the stage). I particularly was impressed with her dynamic blends of the very capable ensemble.
The cast is made up of 13 actors who all were perfectly cast and each had many moments to shine. Leslie Schneider as Wendla, the most central of the ensemble driven show, is delightful as she starts to question the feelings she is having inside. Another strong performance was by Ben Simon as Moritz, a confused student who has many struggles and is ultimately thrown out of his house. Mr. Simon's voice is very strong and he truly captures the essence of his alter ego effortlessly. Out of the many standouts in the show, the strongest performer was Sanjana Taskar as Ilse. Ms. Taskar is a true triple threat. Her strong voice is prominently featured on many songs but her nuanced line delivery was perfect. The strongest scene in the show was early in the second act when Mr. Simon and Ms. Taskar are alone on stage together with their gorgeous duet, "Don't Do Sadness / Blue Wind".
While the show has extremely mature themes and language, the story is important for high schoolers to see and understand that teenagers in the 19th century were just as confused about themselves as they are today. WST's production of Spring Awakening, truly brings things full circle in presenting a piece that one of Broadway's most respected directors (and WST Alum) Michael Mayer would be proud of.
Spring Awakening is playing at the Gaithersburg Arts on the Green, 311 Kent Square Road, Gaithersburg, MD 20878 until August 12, 2017. Tickets can be purchased online or by calling 301-258-6394
Photos by Caitlin Barnes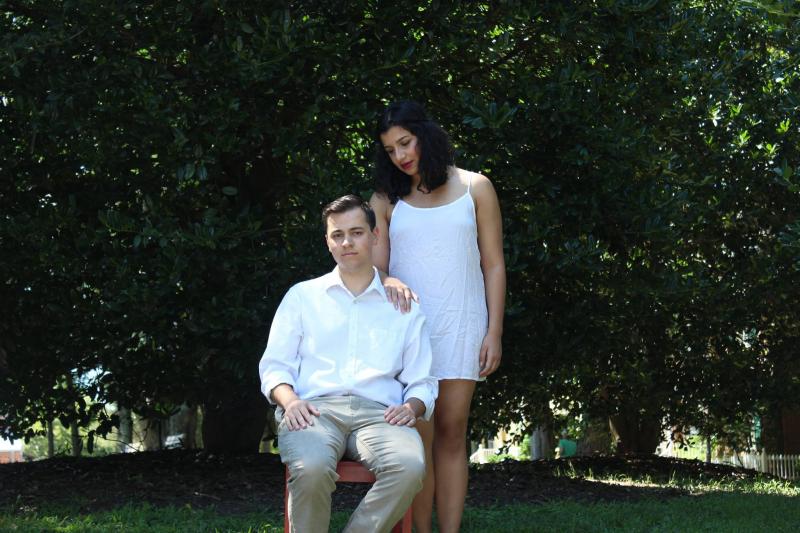 Related Articles
Keith Tittermary is a Washington DC based music director, pianist, and actor. He recently appeared as Horton in Damascus Theatre Company's Seussical and as Brian (read more...)