BWW Review: Mason Opera's ALBERT HERRING is a Case Study in Untapped Potential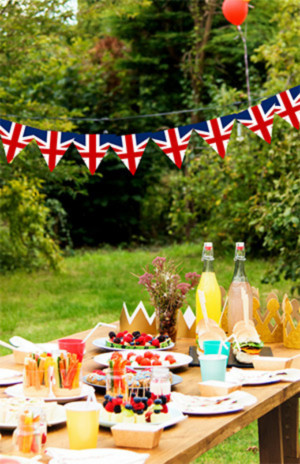 It's never a good sign when, during an opera, you pay more attention to the orchestra than the people onstage. This is the kind of situation that befalls George Mason University's School of Music and Mason Opera's new revival of Benjamin Britten's Albert Herring. Britten's complex score is indeed a difficult one and Mason Opera tackles it head-on. They're never able to reach the necessary heights this work allows. This calls into question whether this selection was the right choice for this class of students.
A farcical takedown of Victorian culture, Albert Herring chronicles the struggles one town goes through to find a May Queen to lead their May Day festivities. After attributing virtueless behavior to all of the women in town, the town council sets their sights upon Albert Herring, a shy and unassuming individual who is satisfied working his days away in his mother's small grocery shop. Albert's friend, Sid, finds Albert's demeanor strange and decides to enrich Albert's experience as May King by spiking the young man's lemonade. Albert notices immediately that something is wrong with his drink but, in keeping with the reason why he was elected May King, he doesn't tell any of the other guests. He launches into an evening of debauchery, finally unleashing his desires to be free and revealing the opera's underlying themes of independence, self-sufficiency, and coming-of-age.
Technically, most of the performances in this production are solid. Almost none of the actors, however, are able to elevate their roles beyond notes on a page. There's an air of timidity that hangs over the Harris Theatre. Most actors seem uncomfortable in their role which makes the evening (already clocking in at 2 1/2 hours) much longer than it needs to be.
Professor John Aler's direction for this opera is unclear. The performers are never given an opportunity to just stand and sing, something that is typical in most opera. While this is a more comedic opera, it still seems out of place to keep so much movement happening on stage even during a longer performance. For instance, Lady Billows (Kaitlin Lee, junior) is obviously a powerful character given how the other characters quiver in her wake. Why then, does she move back and forth across the stage with such unmotivated actions? Letting her stand and sing (with the beautiful voice Ms. Lee possesses) would have made more sense and aided the scene's flow.
As far as the other technical aspects of the production go, there is not much there. The sets are serviceable but feel half-thought out and half-finished. It's a shame given the Harris Theatre, one of Mason's several performance spaces, is a decent size and equipped for more than what the set designer (Jessica Cancino) allowed. Not only that, but all of the transitions between sets felt too long and too awkward considering they were still in full view of the audience. It seems odd that the production chose to keep the set changes so visible considering there were so many moving parts. Overall, it looked more hectic than it was. The crew for this production does a wonderful job minimizing the amount of time and noise the process takes. It would have been better, however, if they had been able to do this job behind the safety of a curtain for during intermission (which does happen for one scene change).
Even the darkest of clouds has a silver lining. This production's silver lining comes in the form of Dylan Toms (senior) as the troublemaking Sid. Mr. Toms embodies a certain carefree nature which would have been preferable to see across the entire cast. His energy gives a necessary jolt to the opera in it's second scene onward. But this comes as a double-edged sword for the production. Whenever Sid is supposed to be in the background, Mr. Toms still draws the audience's attention better than anyone singing. Not to say he should have reduced his charismatic stage presence, but the show around him should have matched.
While it's true these were all student performers, it should not be an excuse to evaluate them with less scrutiny than a professional production. Even with limited resources and/or experience, a powerful work such as Albert Herring can be tackled with great success. Instead, this production doesn't accurately represent the potential for those involved due to the tentative nature of its direction and performance.
Albert Herring runs approximately 2 hours and 30 minutes with one intermission and is playing at George Mason University's Harris Theatre on the Fairfax Campus. For tickets, call (703) 993-8888 or click here.
---
Sam Abney is a Washington, D.C. based arts professional. A native of Arizona, he has happily made D.C. his new home. Sam is a graduate from George Mason University with a degree in Communication and currently works for Arena Stage as a member of their Development team. He is a life-long lover of theater and is excited about sharing his passion with as many people as possible.
To stay up-to-date on reviews from Sam, click here and subscribe to alerts.