BWW Interview: Glass Ceilings and SECRET GARDENS: A Chat with Composer Lucy Simon
Eleven years ago, I was producing an event which to this day is my favorite evening I've ever spent in a theatre. A score which had long been my favorite, and in my estimation, one of the most beautiful ever written for the Broadway stage, was being performed by my favorite performers, accompanied by a 36 piece orchestra.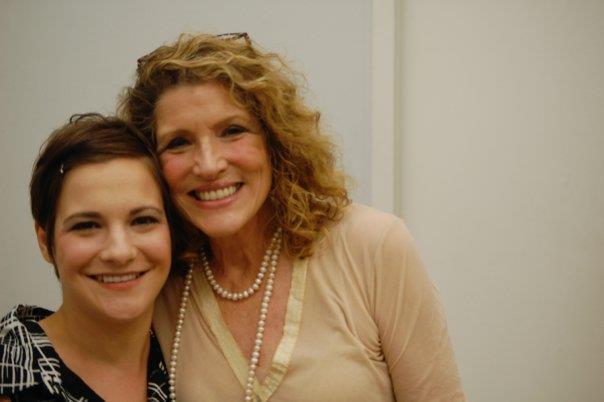 In deciding to produce The Secret Garden as the 3rd Annual World AIDS Day Concert, I first met with writers Lucy Simon and Marsha Norman. This being the first large scale revisitation of the show since it's original Broadway run, Lucy and Marsha were beyond supportive. From advice on casting to a few alterations to the book and score, they could not have been more helpful.
Over the years following, I had the honor of working with Lucy a few other times, producing a reading of her gorgeous Wuthering Heights adaptation, "Heathcliff", and a concert tribute to her at Joe's Pub in New York. There are few writers I've enjoyed working with more and whose passion and heart show quite so vividly in their work
Happily, I had the chance to chat with Lucy again as a major revisitation of The Secret Garden is now playing at DC's Shakespeare Theatre. Featuring Daisy Eagan as Martha, who was the youngest female Tony Award Winner for her portrayal of Mary in the original Broadway Cast, The Shakespeare Theatre production looks to be an incredible reprise of this stunning score.
JM: Why The Secret Garden? What about this story inspired you to pen what this utterly biased writer believes to be one of the most beautiful scores on Broadway?
LS: I loved the book when I was a child; I loved revisiting when I read it to my children. It is one of those classic stories that, without sentimentality, reach right into your heart. It is about loss and healing.
As parents, Marsha and I were eager to explore the adult side of this children's story. Their stories came to me musically, as emotions usually do.
Early on in our writing, Marsha called me from the airport. On a stormy day She had left her 3-year-old son to fly for a work assignment. She had the fearful anxiety: what would happen if the plane crashes?
She had written a lyric: "How could I know I would have to leave you"
She read it through to me, crying along the way as I held the receiver to my ear and scribbled the lyric. 20 minutes later I called her back with the first draft of HOW COULD I EVER KNOW. I could barely sing it for my sobs. Thus was born the path for giving the spirits a way to influence the healing. It arrived as a song for parent to child and grew to lover to lover. It is a universal experience.
The play connected with my love of classical art songs and folk music. I felt totally at home. It was a natural and joyous translation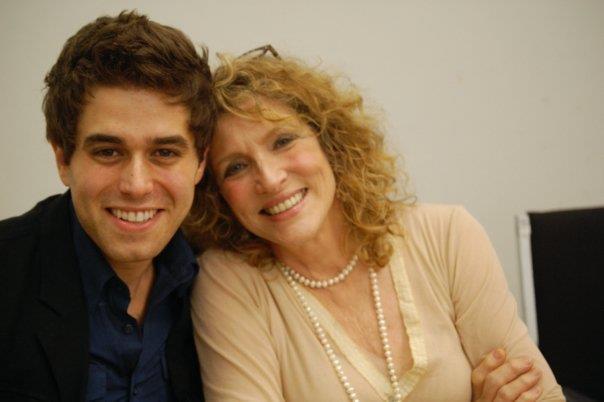 JM: In the 25 years since the show opened on Broadway, what have you learned and what might you have done differently with this show?
LS: I think that is what we are doing now. The show relies on the fine balance of the children and adult stories. They have to be equal in attention, arc, and interest.
JM: What have your biggest challenges been in the business side of show business and what advice might you have for new writers trying to navigate these waters?
LS: Without question, my biggest challenge has been trying to beak the glass ceiling for women composers. When The Secret Garden was produced in 1991, I was the third woman in the history of Broadway to have a musical produced. Of all the creative roles in the theater, composer is the toughest to crack as a woman.
My advice to all new writers - male or female - it isn't easy, but forge ahead and be true to your originality.
JM: There are some changes in the story/score of this new production, can you tell us a little about what those changes are and some of your thoughts behind them?
LS: Marsha and I wanted to streamline the show. Originally, it ran over 2 ½ hours. We have cut more than 20 minutes out of the show. The pace of the world is faster now. We found we could "clear away the dead parts so the tender buds could form" (lyric of WICK) and come out with a stronger show. We are still in process, but it seems to be a good choice.
One of our great joys in this production 25 years later, is having Daisy Egan, who so wonderfully originated the role of Mary Lennox, Now brilliantly stepping into the role of Martha.
When we opened on Broadway we had an orchestra of 24 players. Very few shows today have that budget. We have reduced the orchestra to 13 players. Rather than just cutting out parts, we have reconceived the score for a chamber-sized orchestra. Because much of the score is folk influenced, we have concentrated on a more contemporary Celtic rock while keeping the lush romanticism in chamber form.
Our original orchestrator, the legendary Brilliant William H Brohn, had a young disciple, Chris Jahnke, working with him at the time. With Bill's blessings, Chris has re-orchestrated the score, uniquely combing the needed elements of folk rock and classical.
JM: The other day, while at the sitzprobe, Séan Griffin, the actor playing Ben Weatherstaff said to you "You look like this music." and I couldn't agree more. From The Simon Sisters to Dr. Zhivago on Broadway, your life has been filled with music. Where do so many new melodies come from?
LS: Thank you Jamie. Music is my natural language. I have always had a form of dyslexia. I never studied music formally, so emotions come directly from the source into song mode. As a composer, it may be fortuitous. What I feel is what you get. I'm not sure where it comes from. My sister, Carly has a similar process. As kids, we would often sing to each other in conversation.
JM: Which other musical theatre writers do you most admire and are there any new writers out there, who you're excited about?
LS: I haven't had much opportunity to hear the work of new composers. When I participated as a teacher in the Dramatist Guild course in musical theater, I was very impressed with the work of Peter Cincotti.
Composers I am most drawn to today are Adam Guettel, Jeanine Tesori and Jason Robert Brown.
The Secret Garden plays from November 15 to December 31, 2016, at Shakespeare Theatre Company's Sidney Harman Hall - 610 F Street, NW, in Washington, DC. For tickets, call the box office at (202) 547-1122, or purchase them online.