UK's Most Family-Friendly Arts and Culture Organisations Revealed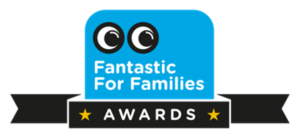 Eight arts and cultural organisations have been recognised for their outstanding contribution to arts and culture for families.
Winners including the Hullabaloo in Darlington, Fabrica gallery in Brighton, and London's new Tate Exchange programme, were announced yesterday evening at a national awards ceremony at the Everyman Theatre in Liverpool.
Judged by a panel of experts from the creative sector, awards recognise the outstanding events that took place during 2018 and the exemplary family-friendly organisations and venues that welcomed families.
Winning events included the annual Just So Festival, a cross art form, outdoor event appealing to a wide range of families of all shapes and sizes.
Awards have been given by The Family Arts Campaign, the national initiative funded by Arts Council England to connect families with cultural opportunities.
Darren Henley, Chief Executive of Arts Council England said:
These organisations are leading the way in increasing the amount of cultural provision for families, improving their quality of experience, and helping them to be better informed about what art and culture is out there for them.
Whatever the shape of your family, the arts can provide it with happiness, with pleasure, with things to do together, to create together and to remember together.

Anna Dever, Family Arts Campaign Manager said:
All of the organisations submitting for the awards are doing wonderful work to engage families and across generations, often with limited resources. It has been tough for our judging panel as all organisations clearly had innovative projects that are providing a fantastic service, but all of the winning organisations have demonstrated a fantastic welcome and personal approach to visitors of all ages.