The Marlowe Theatre Welcomes a Stunning Dance Tribute to the Beatles Sgt Pepper Album Next Month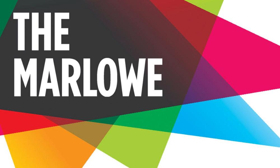 Pepperland (Tuesday 9 & Wednesday 10 April) is legendary choreographer Mark Morris' unique tribute to the 50th anniversary of the release of the iconic LP. Hailed as the first-ever 'art rock' album and widely regarded as the best rock and roll album of all time, it spent 27 weeks at number one on the UK Albums Chart and 15 weeks at number one in the USA.
Mark Morris is renowned as an intensely musical choreographer. The New York Times said Morris is the "most successful and influential choreographer alive and indisputably the most musical".
Pepperland was created by request of the City of Liverpool, to pay homage to The Beatles, the album and its landmark anniversary. Its world premiere performances kicked off Liverpool's Sgt. Pepper At 50 Festival in May 2017 and received critical and audience acclaim for both its dance and music.
Pepperland features an original score by composer Ethan Iverson, inspired by some of the album's most enduring hits: Sgt. Pepper's Lonely Hearts Club Band; With a Little Help From My Friends; A Day in the Life; When I'm Sixty-Four; Within You Without You; and Penny Lane. Iverson's fresh arrangements of the original tracks will be performed live a seven-piece band, featuring piano, voice, saxophone, trombone, organ, percussion and even theremin.
Mark Morris says of the piece: "The music for Pepperland, arranged and extrapolating from tracks on The Beatles' Sgt. Pepper's Lonely Hearts Club Band is important to me because of the enormous impact the album caused in popular culture at large. Beatlemania in the UK and particularly in the US was a pivotal event in the 1960s. As a very young person, I was dazzled and confused by the music. I loved it and I loved The Beatles. Then, over the years, I lost touch and lost interest partly because of overexposure. When I was approached to participate in the commemorative project in Liverpool, I re-examined the recording and found so much of interest in it that I eagerly took on the big project of turning these very familiar songs into an evening length music and dance show. Pepperland is the exciting result."
Featured This Week on Stage Door
Shoutouts, Classes, and More from Your Favorite Broadway Stars




More Hot Stories For You