CBEEBIES: OCEAN ADVENTURE PROM Embarks on UK Tour in 2023
The prom will visit venues in Northampton, Glasgow, Saffron Walden, Belfast, Derry~Londonderry, Blackburn and Sheffield with further venues to be announced.
BBC Proms and CBeebies have announced that the CBeebies: Ocean Adventure Prom will embark on a UK tour in 2023. Performed by the BBC Orchestras and the Ulster Orchestra, the prom will visit venues in Northampton, Glasgow, Saffron Walden, Belfast, Derry~Londonderry, Blackburn and Sheffield with further venues to be announced.
Audiences can jump aboard for a fun-filled CBeebies musical adventure for all the family, alongside CBeebies friends, BBC Orchestras and the Ulster Orchestra. JoJo & Gran Gran are on board with a Gran Gran plan, and Andy has his safari sub at the ready. The crew will search for endangered creatures, find out fascinating facts and collect sounds and pictures for the audience's very own musical ocean scrapbook. Ocean Adventure is a magical multi-media event featuring CBeebies theme tunes, orchestral treats, live action films and animation, with a few surprises along the way.
Created especially for the Proms' youngest audience members, CBeebies: Ocean Adventure will be performed live by BBC Orchestras and the Ulster Orchestra, with the programme featuring composers such as Eleanor Alberga, Dani Howard, Telemann, Ravel, Elgar and Britten. There will also be a special medley of well-known CBeebies theme tunes arranged by Daniel Whibley, in addition to two new commissions; Whalesong by Mason Bates, which celebrates the majesty and power of the earth's largest animal, and blends whale song with a symphonic narrative about a lone whale, and Dolphin Dance by Dominque Le Gendre, inspired by the sea life of St. Lucia.
Patricia Hidalgo, Director of BBC Children's and Education, says: "With a rich history of entertaining and educating audiences, I am delighted that we are bringing CBeebies: Ocean Adventure to families across the UK. Alongside BBC Orchestras, the Ulster Orchestra and CBeebies friends, this special performance will take our youngest audience members on a magical ocean adventure."
David Pickard, Director of BBC Proms says: "At BBC Proms we are passionate about bringing new audiences to classical music, and so I am delighted that we have collaborated with CBeebies to take CBeebies: Ocean Adventure on tour to various destinations across the UK. In doing so, children will have the opportunity to experience live classical music with the world-class orchestras."
The CBeebies: Ocean Adventure tour will feature CBeebies presenters and is produced by BBC Studios Kids & Family in partnership with BBC Orchestras. The CBeebies Prom was originated for the BBC Proms' 2022 season at the Royal Albert Hall and was broadcast on the CBeebies channel, BBC Radio 3, BBC iPlayer and CBeebies Radio on BBC Sounds.
Tickets for Glasgow, Blackburn and Sheffield are on sale now with other venues to go on sale soon: Click here for more info
More Hot Stories For You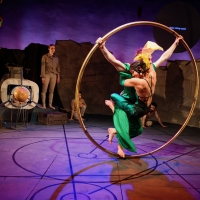 Photos: First Look at THE LITTLE PRINCE at Taunton Brewhouse

December 6, 2022

Get a first look at award-winning theatre company Metta Theatre and the team at Taunton Brewhouse's brand-new circus musical extravaganza The Little Prince, playing at the Somerset venue from 6 - 30 December, with a press night on 7 December, and a Ukrainian captioned performance on 28 December.
---
Alexandra Palace Launches Weekend Performing Arts School For Children and Young People

December 6, 2022

Alexandra Palace has this week launched a new performing arts school, Young Stars, which will offer budding performers aged 7-18 the chance to hone their acting, singing and dancing skills, under the guidance of leading industry professionals.
---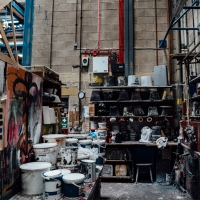 Leeds Playhouse Creates Opportunities For Theatre Designers as Part of £1m Jerwood Arts Programme

December 6, 2022

Leeds Playhouse is creating a series of career-boosting opportunities for Yorkshire-based theatre designers – including two one-year placements – supported by the Jerwood Developing Artists Fund.  
---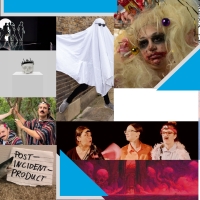 Theatre Deli SHIFT+SPACE 2023 Line-Up Announced

December 6, 2022

From January - May 2023, Theatre Deli will present the third season of their celebrated rapid development programme.
---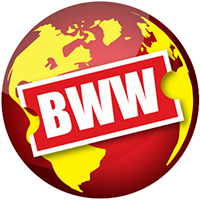 Dada Masilo's THE SACRIFICE Will Embark on Tour in February

December 6, 2022

The UK premiere of South African choreographer Dada Masilo's The Sacrifice, inspired by two seminal works - Igor Stravinsky's monumental score and Pina Bausch's dancework The Rite of Spring - promises to be one of the highlights of the early 2023 arts calendar. A 14-venue tour, presented by Dance Consortium, opens at Brighton Dome on 21 and 22 February swiftly followed by shows at Sadler's Wells on 24 and 25 February.
---