CBEEBIES: OCEAN ADVENTURE PROM Embarks on UK Tour in 2023
The prom will visit venues in Northampton, Glasgow, Saffron Walden, Belfast, Derry~Londonderry, Blackburn and Sheffield with further venues to be announced.
BBC Proms and CBeebies have announced that the CBeebies: Ocean Adventure Prom will embark on a UK tour in 2023. Performed by the BBC Orchestras and the Ulster Orchestra, the prom will visit venues in Northampton, Glasgow, Saffron Walden, Belfast, Derry~Londonderry, Blackburn and Sheffield with further venues to be announced.
Audiences can jump aboard for a fun-filled CBeebies musical adventure for all the family, alongside CBeebies friends, BBC Orchestras and the Ulster Orchestra. JoJo & Gran Gran are on board with a Gran Gran plan, and Andy has his safari sub at the ready. The crew will search for endangered creatures, find out fascinating facts and collect sounds and pictures for the audience's very own musical ocean scrapbook. Ocean Adventure is a magical multi-media event featuring CBeebies theme tunes, orchestral treats, live action films and animation, with a few surprises along the way.
Created especially for the Proms' youngest audience members, CBeebies: Ocean Adventure will be performed live by BBC Orchestras and the Ulster Orchestra, with the programme featuring composers such as Eleanor Alberga, Dani Howard, Telemann, Ravel, Elgar and Britten. There will also be a special medley of well-known CBeebies theme tunes arranged by Daniel Whibley, in addition to two new commissions; Whalesong by Mason Bates, which celebrates the majesty and power of the earth's largest animal, and blends whale song with a symphonic narrative about a lone whale, and Dolphin Dance by Dominque Le Gendre, inspired by the sea life of St. Lucia.
Patricia Hidalgo, Director of BBC Children's and Education, says: "With a rich history of entertaining and educating audiences, I am delighted that we are bringing CBeebies: Ocean Adventure to families across the UK. Alongside BBC Orchestras, the Ulster Orchestra and CBeebies friends, this special performance will take our youngest audience members on a magical ocean adventure."
David Pickard, Director of BBC Proms says: "At BBC Proms we are passionate about bringing new audiences to classical music, and so I am delighted that we have collaborated with CBeebies to take CBeebies: Ocean Adventure on tour to various destinations across the UK. In doing so, children will have the opportunity to experience live classical music with the world-class orchestras."
The CBeebies: Ocean Adventure tour will feature CBeebies presenters and is produced by BBC Studios Kids & Family in partnership with BBC Orchestras. The CBeebies Prom was originated for the BBC Proms' 2022 season at the Royal Albert Hall and was broadcast on the CBeebies channel, BBC Radio 3, BBC iPlayer and CBeebies Radio on BBC Sounds.
Tickets for Glasgow, Blackburn and Sheffield are on sale now with other venues to go on sale soon: Click here for more info
More Hot Stories For You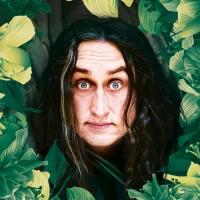 Ross Noble Announces New UK Tour For 2023/2024

November 29, 2022

Acclaimed comedy legend Ross Noble is set to return to UK theatres in 2023/2024 with his brand new, 53-date stand-up tour Jibber Jabber Jamboree. Following his enormously successful previous tour of 'Humournoid', the much-loved British comic will be bringing his inimitable train-of-thought comedy and randomist wit back to UK stages from 25th October 2023 - 17th March 2024.
---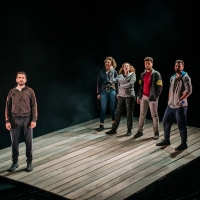 HOW NOT TO DROWN Will Embark on UK Tour

November 29, 2022

In 2002, in the turmoil after the end of the Kosovan War, an 11-year-old was sent on the notoriously perilous journey across the Adriatic. He was accompanied by a gang of people smugglers to a new life in Europe - How Not to Drown is Dritan Kastrati's real-life story. Relying on young wit and charm on his journey to the UK, Dritan's fight for survival continues when he finds himself caught within the British care system, struggling to cling onto his identity and sense of self.
---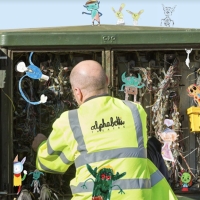 SONG OF THE GOBLINS Comes to Alphabetti Theatre

November 29, 2022

Inspiring audiences of all ages, Alphabetti Theatre's Song of The Goblins is set to have the whole family on their feet, bringing musical melodies and merriment to Newcastle this December. Created in collaboration with the pupils of Hotspur Primary School, Song of the Goblins is a fantastical family adventure made with the support of the award-winning creative team at Alphabetti Theatre.
---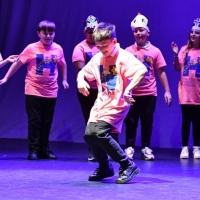 Birmingham Hippodrome Will Raise £30,000 to Bring Theatre to Young People

November 29, 2022

Birmingham Hippodrome is calling on the public to support its annual festive fundraising campaign to help enrich the lives of disadvantaged young people through theatre.
---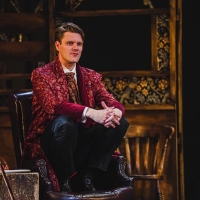 SHERLOCK HOLMES: THE VALLEY OF FEAR Will Continue its Tour in 2023

November 29, 2022

Following its UK-wide and digital success, Blackeyed Theatre's acclaimed stage adaptation of Sherlock Holmes: The Valley of Fear will continue its tour in 2023, with 31 further venues announced. 
---