Barn Theatre Announces 2023 Appointments & Updates
The Barn season will begin with Around the World in Eighty Days opening on 30 January.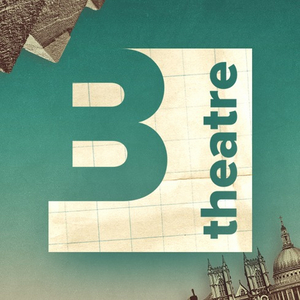 Barn Theatre has announced details of new appointments and initiatives for the year ahead, including a return to the digital work that the Barn became famous for during the pandemic, alongside a full 2023 Built by Barn season of live work in the 200-seat auditorium in the heart of Cirencester, starting with Around the World in Eighty Days opening on 30 January.
Iwan Lewis explains, "in the wake of Arts Council England's disappointing decision not to award us - and so many of our peers and fellow production houses - NPO status, as an organisation we have regrouped and are determined to tackle the challenges and opportunities of the year ahead with gusto. With a whole exciting season of live work now programmed and on sale until Christmas, my own personal focus in 2023 will be on development and partnerships, both artistic and commercial - and making connections with other powerhouse regional venues.
We've seen from previous collaborations with commercial producers such as Mark Goucher and Anthology Theatre, and partnerships with Lyric Theatre Belfast and Cheltenham Everyman, what incredible work can be made - our doors are open to anyone wanting to create brilliant theatre in the South West and all around the country"
For obvious reasons, fundraising will be a major focus for us this year, and I'm thrilled that we have Anna Vaughan joining as Head of Fundraising direct from ten years at The National Theatre, and Di Cronin joining as Relationship Manager - I will be working closely with them to help secure a solid financial base for both live productions and the digital projects."
Anna has run her own fundraising consultancy Glow Fundraising for the last eight years. Her clients have included Sadler's Wells, Bush Theatre, Kiln Theatre, Chickenshed, The BRIT School and Eclipse Theatre. Previously she was Director of Development at British Youth Music Theatre, a national musical theatre company for young people. Before that, she was Head of Trusts at The National Theatre for nearly 10 years where she raised almost £20 million for The National Theatre's capital campaign.
She acted as Vice Chair and then Chair of the Chartered Institute of Fundraising's Cultural Sector Network between 2015-2020, was a trustee of the Yard Theatre in Hackney Wick, and Tonic Theatre who works on achieving greater gender equality in the arts. She is currently a Trustee of the Roald Dahl Museum and Story Centre. She holds the Institute of Fundraising's Diploma in Fundraising Management.
Anna Vaughan said, "I'm delighted to be joining The Barn Theatre around the corner from where I went to secondary school. I look forward to sharing my knowledge and experience of fundraising from my time at The National Theatre in London and across the UK performing arts industry, to help shape The Barn Theatre's exciting and ambitious future."
Di Cronin comes to the Barn from outside the theatre industry, having worked primarily in FMCG, and latterly ran her own consultancy offering Sales and Marketing expertise to both major national manufacturers and SMEs in the food industry.
Di Cronin said, "With 30 years' experience in a corporate environment as a senior customer relationship manager, I am very excited to join the Barn commercial team with direct responsibility to focus on and grow stronger links with SME businesses, theatre patrons and individual donors."
The Barn will also launch a new regular podcast series, 'Behind the Barn Door', hosted by Lewis, to be recorded live in front of an audience in the auditorium, with a range of guests from respected industry voices to high profile performers and local influencers, in a free form format that will give a theatrical perspective to a range of subjects.
Iwan Lewis continues, "Throughout the pandemic our digital output was second to none in the theatre sector. Our digital collaborations and in house activity (such as Bard from the Barn) led to millions of views and to 2 New York Times critics' picks for Dorian Grey and What a Carve Up. When we 'got back to normal' in 2022 the goal for our small team was about getting our theatrical output back on track. Now we're ready to hit digital hard again. We're going to make films, entertain our audience with Podcasts and VLOGS and most excitingly we aim to be the front runners in digital education in the theatre space."
More information can be found at barntheatre.org.uk.