National Geographic And TOArts Present Filipe DeAndrade, Wildlife Filmmaker
DeAndrade believes animals saved his life—and he wants to return the favor.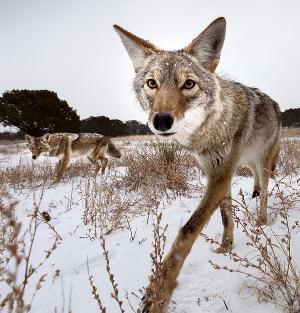 Wildlife filmmaker and conservationist Filipe DeAndrade gives his unfiltered look as what it's like to come face-to-face with wild animals, survive extreme environments, and make unexpected discoveries on Friday, November 4 at 8:00 pm in the Fred Kavli Theatre.
DeAndrade believes animals saved his life-and he wants to return the favor. A native of Brazil, he was raised in poverty, surrounded by addiction and abuse, he felt voiceless. He related to animals, because they too were voiceless, and he fell in love with photography as a way to tell their stories.
After winning Nat Geo WILD's Wild to Inspire film competition in 2014, DeAndrade spent four months documenting wildlife for Nat Geo WILD and the African Wildlife Foundation.
Now the star of Nat Geo's digital series Untamed works to save the animals that saved him. In this presentation, DeAndrade will talk about finding your passion in life and living it with intent. Along the way, he will bring you face to face with lions, sharks, snakes, jaguars, jumping spiders, whales, and one of the rarest animals in the world-a hawk moth caterpillar that resembles a venomous snake. He will also share a preview of his documentary, The River and The Wall, which focuses on wildlife along the Mexico & US border.
Single tickets are priced at $54.50 & $44.50 with group discounts available. Tickets are available from Ticketmaster at 800-745-3000, online at www.ticketmaster.com, or through the Thousand Oaks Civic Arts Plaza Box Office, located at 2100 Thousand Oaks Boulevard. For more information call 805-449-2787 or visit www.bapacthousandoaks.com.