Bright Star - 2016 - Broadway Tickets, News, Info & More
With music and book by Steve Martin and music and lyrics by Edie Brickell, BRIGHT STAR is based on an original story by Martin and Brickell and features direction by Walter Bobbie.
Inspired by an astonishing true event, the wholly original new musical BRIGHT STAR tells a sweeping tale of love and redemption set against the rich backdrop of the American South in the 1920s and 40s. When successful literary editor Alice Murphy meets an ambitious young soldier just home from World War II, their connection inspires Alice to confront a shocking incident from her past. Together they discover a long-buried secret with the power to transform their lives.
Video preview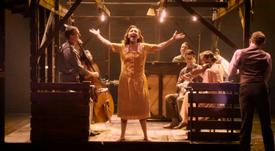 Photo preview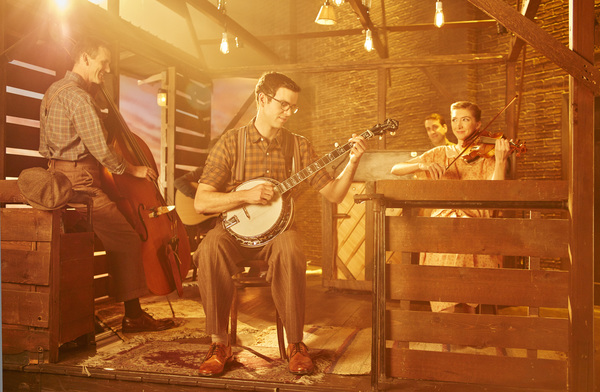 Schedule
Running Time: Two hours and 30 minutes, with one intermission
Featured Reviews For Bright Star
Steve Martin's bluegrass musical 'Bright Star' has a strangely intense plot - NY Post
Steve Martin and Edie Brickell's "Bright Star" is a Broadway oddity -- and not just because it has a bluegrass score. No, the weird thing about "Bright Star" is the way it juxtaposes an over-the-top plot with a low-key production and mild-tempered music...The show ambles along, alternating between lively hootenannies and lovely ditties -- the title song is especially wonderful, performed by Shively and the ensemble with hopeful joy...The show's droll, earnest tone does have its appeal...As a gentle fable, "Bright Star" has a quirky charm, but its stubborn refusal to face up to its dark side diminishes it.
Steve Martin & Edie Brickell's 'Bright Star' Countrifies Broadway Corn – Review - Deadline
Fans of Martin's wide-ranging gifts as comedian, author, movie star, art collector, playwright (count me in) have seen his avocation as expert picker blossom with the singer-songwriter Brickell. Their work is suffused with an irresistible chemistry of longing and optimism and even a kind of countrified mysticism that divines hope in sorrowful corners of the soul. So my advice is to spend an evening with Love Has Come For You and the new album, So Familiar, and skip Bright Star, the unfortunate musical they have brought to the Cort Theatre...If you can recall the take-no-prisoners lunacy of Martin's play Picasso at the Lapin Agile, you may be doubly disappointed by this earnest but soggy mess.
Bright Star Broadway Cast