Frankenstein - 2020 - Off-Broadway Tickets, News, Info & More
In winter of 2020, a thrilling new repertory cycle at CSC brings to life two legendary Gothic nightmares, Dracula and Frankenstein. Widely known as a pair of macabre fantasies about blood-sucking vampires and man-made monsters, these chilling stories more truly scratch at the fundamental human fears of love and betrayal, while exposing the even truer horrors of basic human nature.
Tristan Bernays' Frankenstein is an electrifying metaphysical adaptation strongly rooted in the tradition of theatrical storytelling. Athletically performed by only two actors, this exhilarating retelling of Mary Shelley's beloved novel boldly explores the creation myth while dissecting some of the most frightening aspects of the human psyche.
(New York City, NY)
136 East 13th Street
New York City, NY 10003
Frankenstein Off-Broadway Cast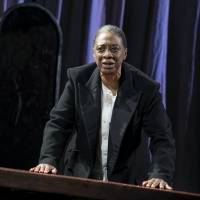 by Michael Dale - February 18, 2020
The first thing that happens in director Timothy Douglas' Classic Stage Company mounting of Tristan Bernays' adaptation of Mary Shelley's beloved gothic novel, Frankenstein, is that actor/musician Rob Morrison, playing a one-member chorus, comes out on stage and tunes the three string instruments he'll use during the 90-minute production.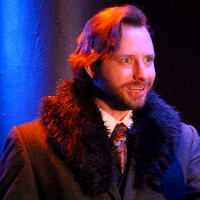 by Chloe Rabinowitz - January 17, 2020
FRANKENSTEIN, the Off-Broadway musical at St. Luke's Theatre which opened in October 2017, has been extended again as an open run, with tickets through April 28 on sale now. Frankenstein plays Tuesdays at 7 PM at St. Luke's Theatre. Based on Mary Shelley's novel, with book, music and lyrics by Eric B. Sirota, FRANKENSTEIN is directed by Clint Hromsco and produced by John Lant, Write Act Repertory and Tamra Pica.