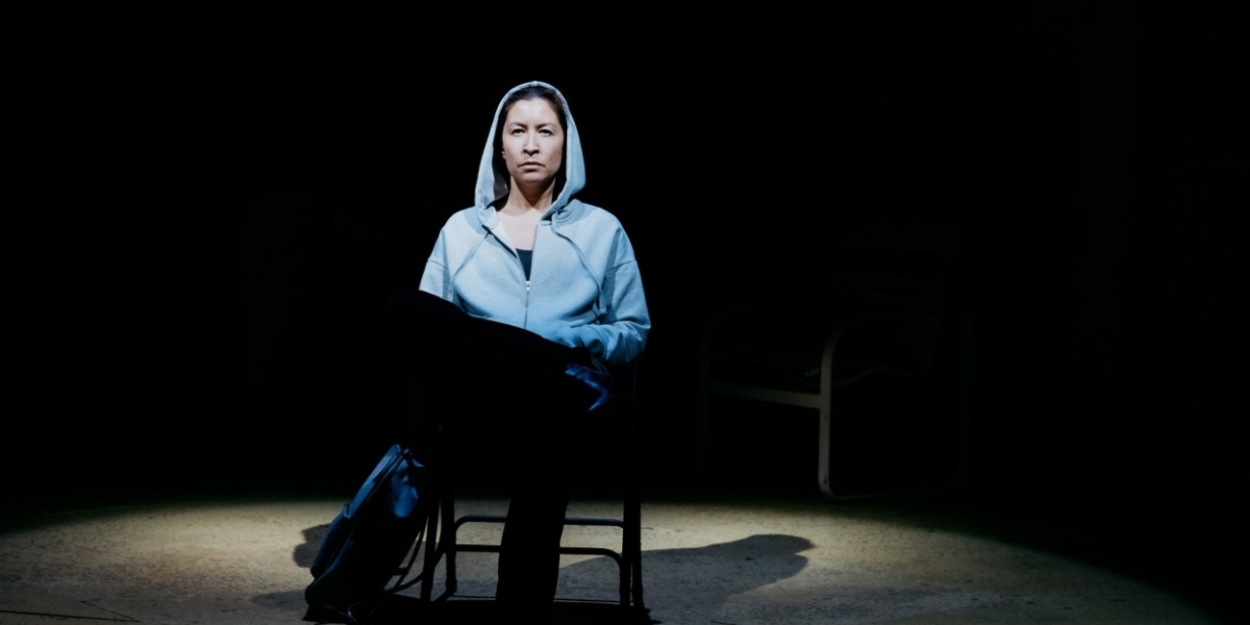 Review: CASHED OUT at SF Playhouse
Cashed Out continues through February 25, 2023.
Cashed Out, an SF Playhouse commission two and a half years in the making, delivers on its portrayal of the bleak realities of reservation life including domestic violence, alcoholism, drug addiction, loss of culture and the casino culture and its ugly by product -gambling addiction. While these vices are not exclusive to indigenous peoples, they are seen at much higher incidences.
The script by Claude Jackson Jr., a director of his tribe's public defender's office, has a keen authenticity throughout. Traditional basket weaving plays an integral component of the plot in which three generations of women living on the Gila River Indian Community Reservation in Arizona will either accept or reject their legacy. The actors are all Native American adding a significant legitimacy to their connection to the material.
The protagonist is Rocky Camu, a gambling addict deep in the throes of a freefall. Played with anxious freneticism by Rainbow Dickerson, she's an emotional wreck having witnessed her parents violent relationship, her father's abandonment, her mother's admonition that she is not worthy and witnessing her mother's OD and death. It's enough to push anyone over the edge and Rocky embezzles funds from the casino, abandons her daughter Maya (Louisa Kizer) and blows her chances at romance with her admirer Levi (Chingwe Padraig Sullivan).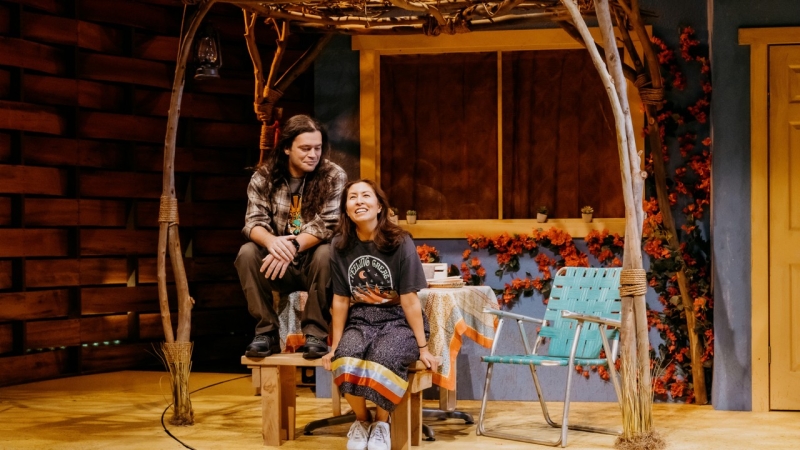 The play shifts back and forth through time, to help explain the narrative. There's a constant force throughout, Nan (Sheila Toussey), Rocky's aunt who tries to keep the turmoil at bay and protect Maya. It's a strong performance by one a voice of reason and continuity. Rocky's mother Virginia (Lisa Ramirez) makes ghostly appearances, weaving her extraordinary baskets that Rocky will attempt to sell when her debts become overwhelming. Adding to the mix is Buddy (Matt Kizer), Rocky's estranged father, now sober and wealthy can only help by supplying Rocky with cash.
Failed attempts at court-ordered group therapy, moment of lucidity and motherly love are all dashed by Rocky's addiction. It's a harsh reality to witness and the play, a World Premier may benefit from condensing and editing and eliminating repetitious points. Michael Oesch's lighting is fantastic, with attention to tiny details like sunlight filtering through a window blind, the neon casino lighting and the flickering lights when Virginia's ghost is present. Tanya Oreliana has created a gorgeous revolving set of the Camu's adobe home and the sleek casino, all enveloped inside a giant weaved basket.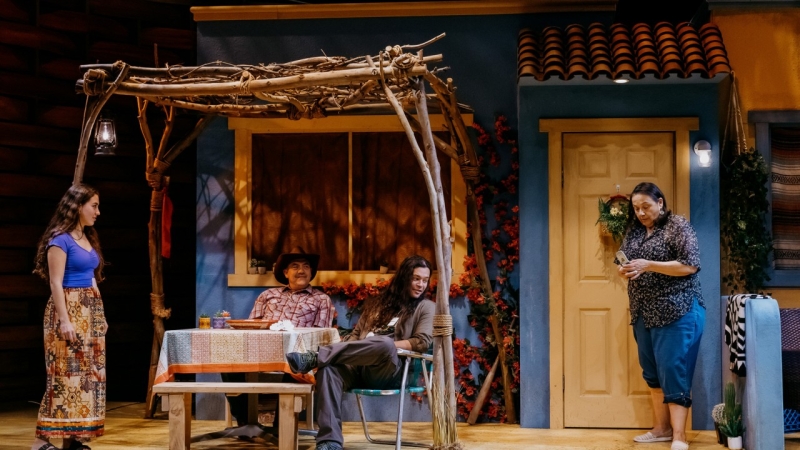 Cashed Out accurately depicts a dark side of reservation life that is seldom seen and for that, it's an important piece.
Cashed Out continues through February 25, 2023. Tickets available at sfplayhouse.org or calling (415) 677-9596
Photo credit: Vita Hewitt