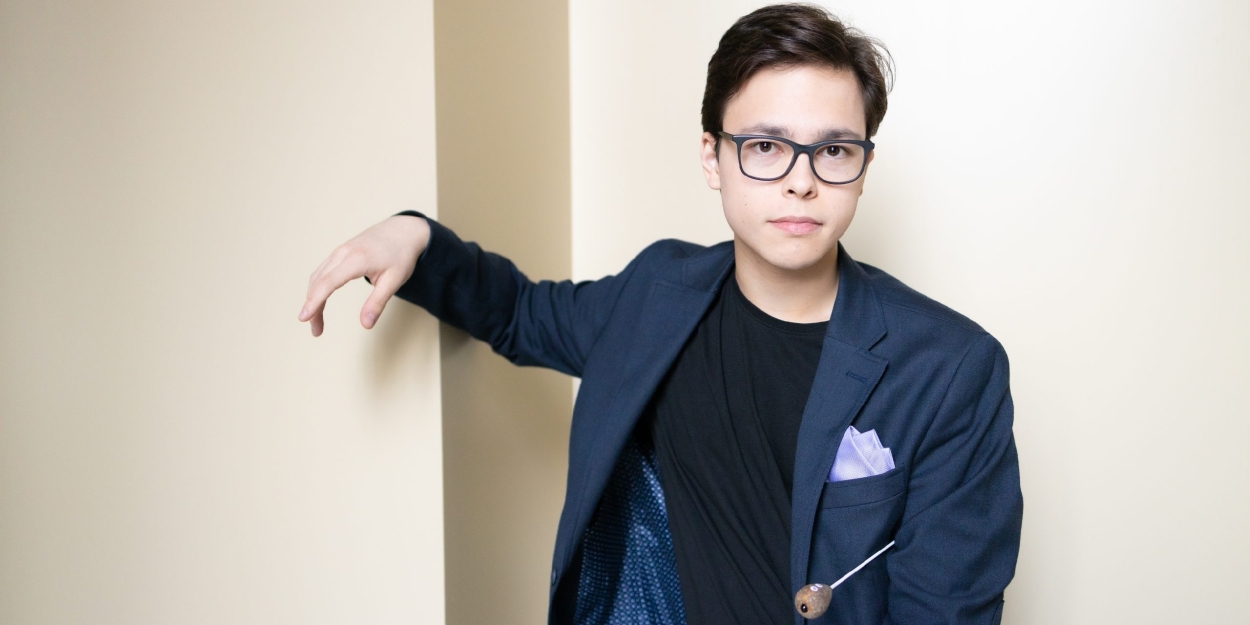 Review: Tarmo Peltokoski Makes His U.S. Debut with The San Diego Symphony Orchestra at the Southwestern College Performing Arts Center
A Varied Program introduces a Rising Young Finnish Conductor
We seem to be going through an unprecedented flood of young conducting talent. Finnland's Tarmo Peltokoski is an example. At 22 his recent-college-grad looks make it difficult to believe that he is the conductor or principal guest conductor of four European symphony orchestras. I attended the second of back-to-back performances in his U.S. debut with the San Diego Symphony and am now convinced that much of the hype is warranted.
If there was a unifying theme for the concert it wasn't obvious. Perhaps Peltokoski was demonstrating his versatility. Contemporary Finnish composer Kaija Saariaho's impressionistic Ciel d'hiver (Winter Sky), was followed by the classical perfection of Mozart's third violin concerto. After intermission, the evening ended with Sibelius's second symphony, one of the greatest and most popular of Romantic-era symphonies.
Saariaho's Winter Sky is a work of eerie modern textures, an attempt to create the same sense of awe one often feels on a dark night under stars circling aloof and majestic above. Lily Josefsberg's pure and shiny piccolo rose with the first melody against a mysterious murmuring background of high and low strings. Associate Concertmaster Wesley Precourt took up the thread and woodwind solos continued the mood until the muted trumpet of Christopher Smith began a slow crescendo to a mildly discordant orchestral peak. The music softened to silence after a sea of glittering notes from harp, triangle, and celesta.
Peltokoski, expressionless yet clearly committed, conducted with quick decisive arm and hand motions. Despite his youth, he seemed to hold the attention of the San Diego Symphony's players, molding the tempos and dynamics to produce the effects he was after, and the piece achieved its ambitious goal.
Once a year since his appointment in 2004 Concertmaster Jeff Thayer solos in a concerto of his choice. He's nearing a total of 20 different concertos across a broad range of musical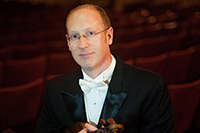 history. For this concert he chose Mozart's third, composed when he was 19. (Mozart is widely known to have been a piano prodigy, but was also an exceptional violinist.)
The opening tempo was energetic, as called for, and Thayer demonstrated impressive technique, accurate in pitch and articulation even in the perils of the first movement's long cadenza. The excellent acoustics of the Southwestern College Performing Arts Center hall were a plus as Thayer's glowingly warm tone got the most out of Mozart's melodic second movement. The final movement was again taken at a good clip as soloist and conductor went successfully for unbuttoned fun.
Conductor Peltokoski proved an excellent accompanist, himself attaching what seemed a completely spontaneous and pleased "aaah" to Mozart's playfully unorthodox final notes. It was a well deserved compliment to the performance.
Sibelius's familiar second symphony is melodic and has some of the most stirring moments in all of symphonic literature. But it's difficult for a conductor to make the first two movements flow as though part of a unified whole, even though, in the end, they are. The second especially has a stop-and-go feel that somehow reminds me of Bruckner when he seems to be building to an overwhelming climax, but just before reaching the summit, suddenly slides back down to base camp.
Peltokoski, a fellow countryman of Sibelius, conducting Sweden's best-known symphony from memory, was only marginally more convincing in the first two movements than most conductors. But he again had a wonderfully responsive set of players, the strings delivering the opening of the second movement with ravishing sound, the brass absolutely thrilling in the climaxes of the last movement. For the first time in the concert, the conductor leapt from his platform to urge the orchestra for more, and they matched the excitement Leonard Bernstein brings in my favorite recording of the work as the evening reached a triumphant close.
A concert schedule for the remainder of the San Diego Symphony's current season can be found on the orchestra's website. The 2023-24 schedule is also now available.
Maestro Peltokoski's photo is from his agency website. Concertmaster Thayer's compliments San Diego Symphony