Footloose at Harman Theatre
Dates

3/12/2020 - 3/28/2020

Theatre


3333 Decker Lake Drive
West Valley City,UT 84119
Twitter Facebook Instagram

Tickets Info

Adults - $20, Youth (ages 5-12) - $15
Phone: 8019655140




West Valley Arts presents 'Footloose,' running March 12-28, 2020 at Harman Theatre. With a stellar, local cast, 'Footloose' will have audiences dancing in their seats. Brock Dalgleish stars as Ren McCormack, with Rex Kocherhans as Rev. Shaw Moore, Dianna Graham as Vi Moore, and Lauren Von Forrell as Ariel Moore.'Footloose,' based on the classic 1984 film starring Kevin Bacon, focuses on Ren McCormack, a Chicago teenager, who moves with his mother to the small town of Bomont. Local authority figure Reverend Shaw Moore spends more time working on his sermons than with his wife Vi and rebellious daughter Ariel. As Ren learns the ways of the town, he finds out that dancing is illegal, and struggles to fit in. Trouble seems to follow Ren wherever he goes, and Ariel soon takes a liking to the new kid. Together they devise a plan to hold a dance at the high school. The clash between generations hits a fever pitch before both sides realize what is really at stake.Tickets for 'Footloose' are available online at www.wvcarts.org, call the box office at 801-965-5140, or come into the Harman Theatre box office. Performances will be held March 12-28, 2020 on Thursday, Friday and Saturday evenings at 7:30 p.m. with Saturday matinees at 2:00 p.m. Ticket prices are $20 for adults and $15 for youth (ages 5-12). No children under five will be allowed in the theatre. Harman Theatre is located at 3333 Decker Lake Drive, West Valley City, Utah 84119.
Ages
: 12 and older
News About Footloose at Harman Theatre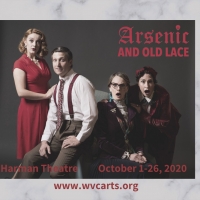 West Valley Arts Brings ARSENIC AND OLD LACE To The Stage With Socially Distanced Seating
October 01, 2020
West Valley Arts will return to the stage with Arsenic and Old Lace in time to celebrate Fall and Halloween. Arsenic and Old Lace, a dark comedy, runs October 1-26, 2020 at Harman Theatre.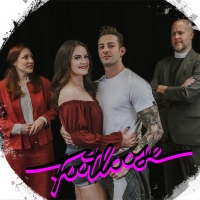 West Valley Arts Will Present FOOTLOOSE Its First Full-Scale Musical At Harman Theatre
February 27, 2020
West Valley Arts will present Footloose, running March 12-28, 2020 at Harman Theatre. With a stellar, local cast, Footloose will have audiences dancing in their seats. 'We were blown away by the talent at auditions and couldn't be happier with the cast we have. They are working extremely hard and it will show on opening night,' stated director Jeanne McGuire.