Hudson Valley Shakespeare Festival Sets Date for Summer Gala, Reveals Reading Series Lineup
The Hudson Valley Shakespeare Festival announced today their 2017 Annual Summer Gala and HVSF2 Reading Series.
The previously announced 2017 season will contain two world premiere productions, THE BOOK OF WILL (Rolling World Premiere) and PRIDE AND PREJUDICE, along with TWELFTH NIGHT, THE GENERAL FROM AMERICA, and LOVE'S LABOUR'S LOST, co-produced with The Acting Company.
The 2017 Annual Summer Gala will be held on Saturday, June 3 at Boscobel House and Gardens to celebrate the marriage of nature and culture within the Hudson Valley.
"The theme of this year's Gala is Celebrating our Home in the Hudson Highlands," noted Artistic Director Davis McCallum. "This beautiful part of the world has attracted artists and art lovers since before the founding of our Republic. Now, at a time when public support for the arts is at risk, we want to celebrate the Hudson River Valley and highlight its role in our nation's rich cultural legacy."
The evening will christen a new programming initiative by McCallum: the launch of HV Stories. The multi-year program will focus on works by and about the people of the Hudson Valley, initiated in 2017 with Rhinebeck-based playwright Richard Nelson's THE GENERAL FROM AMERICA in the 2017 season, which tells the story behind Benedict Arnold's notorious attempt to betray West Point.
OBIE Award-winning singer-songwriter Heather Christian, who composes music for the Festival and lives in nearby Beacon, will provide live entertainment and introduce the 2017 Acting Company. A live auction will be conducted by Sotheby's Executive Vice President C. Hugh Hildesley, with an elegant dinner and dancing with the Alex Donner Orchestra to follow. The evening's festivities begin at 5:00pm.
Table reservations and single ticket purchases can be made by calling Director of Development Catherine Taylor-Williams at 845.809.5750 x12, or online at hvshakespeare.org/support-us/gala.html.
The HVSF2 reading series, which returns this summer in its eighth season, will feature new works by playwrights Jen Silverman, Kate Hamill, and Seth Bockley at the Philipstown Depot Theatre (10 Garrison Landing, Garrison, NY 10524). The series also includes two evenings of short play readings featuring works by citizen playwrights from the region.
The reading series will feature the following:
KIND by Jen Silverman
Wednesday, August 2, 7:30PM
Sawyer is an outcast. Scratch is the devil. And the fine folk of Edmonton are ready to combust. A modern riff on the Jacobean play, The Witch of Edmonton.
HVSF COMMUNITY BAKEOFF by Hudson Valley Residents
Friday, August 4 & Saturday, August 5 at 7:30PM
The HVSF COMMUNITY BAKEOFF (titled Forward, Forward Sisters) celebrates the centennial of women's suffrage in New York and the lives and roles of women in the Hudson Valley over the last 100 years. Hudson Valley residents can join HVSF for one of several free playwriting workshops to have their short plays considered. Registration for these workshops is available at hvshakespeare.org/full-circle/projects.html.
Saturday, June 17
11:00a - 1:00p at Field Library, 4 Nelson Avenue, Peekskill, NY 10566
2:00p - 4:00p at Julia L. Butterfield Library, 10 Morris Avenue, Cold Spring NY 10516
Sunday, June 18
12:00p - 2:00p at Desmond Fish Library, 472 NY-403, Garrison, NY 10524
3:00p - 5:00p at Newburgh Free Library, 124 Grand Street, Newburgh, NY 12550
THE ODYSSEY By Kate Hamill
Friday, August 11 at 7:30PM
Odysseus has done terrible things; things he'd rather not remember. Like so many of our veterans, he struggles to resolve his actions with his conscience and forgive himself for terrible deeds done in the name of duty; and like so many refugees, he finds himself fundamentally changed by the trauma he's experienced. Can he ever go back to the person he once was all those years ago in Ithaca? Can he ever truly return "home?"
RIP VAN WINKLE By Seth Bockley
Sunday, August 13 at 7:30PM
In Washington Irving's classic fable, a lackadaisical 18th century Dutch farmer in the Hudson Valley falls under the spell of magical mountain folk, sleeps for twenty years, and wake to find his world transformed. Rip's America, like our own, is one of bewildering change and astonishing growth- but at what cost to tradition? In this contemporary adaptation, Irving's tall tale becomes a lively celebration of community and the spell of nature, and asks a universal question: how do you return home when everything you know has changed?
Thanks in part to support from Humanities New York, all tickets for both BAKEOFF evenings are free to the public. Tickets for the other HVSF2 readings can be purchased at hvshakespeare.org/whats-playing/hvsf2.html.
The 2017 season will begin with THE BOOK OF WILL, written by Lauren Gunderson (I and You) and directed by Davis McCallum, beginning previews on June 9 and opening on June 22, with performances scheduled through July 28. Kate Hamill (Bedlam's Sense and Sensibility) has adapted and will star in a new adaptation of Jane Austen's PRIDE AND PREJUDICE, co-produced with Primary Stages and directed by Amanda Dehnert. Previews will begin on June 10 with opening night set for June 24. Performances will run through September 4, 2017. The season will continue with William Shakespeare's TWELFTH NIGHT, directed by Moritz von Stuelpnagel (Hand to God). TWELFTH NIGHT will begin on June 8 with an official opening set for June 16, for a limited run through August 27.
Richard Nelson's THE GENERAL FROM AMERICA will be presented in association with Boscobel House and Gardens and directed by Penny Metropulos. Performances begin on August 4 and will run through September 3, with opening night set for August 8. The season will conclude with William Shakespeare's LOVE'S LABOUR'S LOST, directed by Ian Belknap and co-produced with The Acting Company.
Tickets for all productions are on sale now at www.hvshakespeare.org.
Celebrating its 31st season in 2017, Hudson Valley Shakespeare Festival (HVSF) is a critically acclaimed (The New York Times, The New Yorker, The Wall Street Journal), professional, non-profit theater company based in Garrison, NY, one hour north of Manhattan. HVSF was named among The New York Times' 50 Essential Summer Festivals in 2016, was Hudson Valley Magazine's 2016 Editors' Pick for Best Summer Theater, and was nominated for a Drama League Award for its 2015 production of A MIDSUMMER NIGHT'S DREAM. The Festival has established a reputation for lucid, engaging, and highly inventive productions featuring exceptional industry talent and a backdrop of stunning vistas overlooking the Hudson River at historic Boscobel House and Gardens.
Each year, its productions attract a total audience of more than 35,000 from the Hudson Valley, New York City, and beyond, including New Jersey, Connecticut, and 40 other states, and regularly achieve over 80% capacity under its open-air Theater Tent. HVSF also takes the magic of Shakespeare and live theater throughout the tri-state region by touring limited runs of fan favorites through its HVSF On the Road series and by bringing student-oriented productions and education programs to nearly 50,000 elementary, middle, and high school students and educators each year. HVSF's acclaimed arts education programs also include training for early-career theater artists by way of its Conservatory Company, professional development for educators, and free audience engagement offerings before and after performances throughout the summer.
| | |
| --- | --- |
| Vote Now for the 2022 BroadwayWorld Rockland / Westchester Awards | |
| voting ends in | |
More Hot Stories For You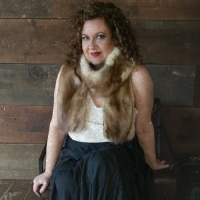 Kathy Zimmer Comes to The Mercury Lounge

December 6, 2022

Kathy Zimmer returns to the Mercury Lounge on December 20, at 7:45PM. Opening at 6 PM are singer-songwriters Angie Pastor and Jackie Evans.
---
The Play Group Theatre Presents HONK!

December 5, 2022

The Play Group Theatre presents HONK! A different kind of musical full of fowl fun!
---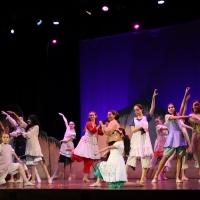 Photos: First Look at Broadway Training Center Of Westchester's Production Of PIRATES OF PENZANCE

December 2, 2022

Broadway Training Center of Westchester has brought joy to the community through stellar theater education and public performances in the Rivertowns for over three decades. Walk the plank with a new version of GILBERT and SULLIVAN'S THE PIRATES OF PENZANCE as presented on Broadway by New York Shakespeare Festival presented by BTC. Check out photos here!
---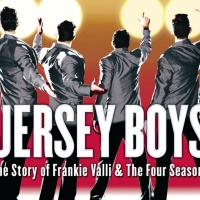 Matthew Amira, Michael Notardonato & More to Star in JERSEY BOYS Westchester Premiere

November 30, 2022

The White Plains Performing Arts Center has announced the cast for the Westchester Premiere of its Mainstage production of JERSEY BOYS, playing December 9 – January 8.
---
BROADWAY HOLIDAY SPECTACULAR Benefitting Dutchess County Pride Center Will Be Held in December

November 20, 2022

Start the holiday season with a special holiday concert featuring Broadway's best and more! On Sunday, December 4, 2022, Broadway performers will come together for 'Broadway Holiday Spectacular' benefitting the Dutchess County Pride Center.  Come hear your holiday favorites as well songs destined to be on your holiday playlist.
---