Interview: Addie Morales of North Carolina Theatre's WEST SIDE STORY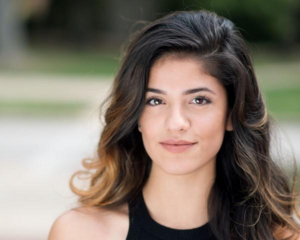 I recently had the great pleasure of interviewing actress Addie Morales, who is currently in rehearsals for North Carolina Theatre's upcoming production of West Side Story, where she'll be starring in the coveted role of Maria. Addie has previously played the role numerous times regionally at the Lyric Opera of Chicago, Barrington Stage Company, Casa Mañana, and New London Barn. Her other regional credits include Tick, Tick, Boom at Playhouse Square and The Buddy Holly Story at Casa Mañana.
---
JK: To start things off, how are rehearsals going?
AM: Rehearsals are wonderful. We have just completed our first week and we've managed in that week to stage the entire show. We've been running it, cleaning it. It's been great.
JK: This is not your first time playing Maria. You've played the role several times before. What is making the experience of doing it in North Carolina this time around feel fresh?
AM: Each time I do this production, it is with a completely new cast. Sometimes I run into some of the same people and it's often with a new creative team. So coming in this experience is collaborative with your creative team, with your castmates and so it's different each time. My relationships with each person is different. The director may have a different vision for this piece and over the years I'm a different person as well. So I keep making new discoveries and revelations about this piece.
JK: Tell us about working with your director Eric Woodall. He also happens to be the producing artistic director of North Carolina Theatre. How would you describe his vision for the show?
AM: Eric has a beautiful visual version of this show. I don't want to reveal too much, but he takes the concept of the issues we're dealing with in this show. He takes it as a black and white issue. A lot of people see it that way and has incorporated that into the design aspect of costumes, lighting, set. You watch a lot of this production, a lot of this piece in black and white quite literally. That is an aspect he's been been focusing on and telling this classic story while addressing those modern themes. We are keeping it in time period, in 1957, but it makes you think "Oh, there are certain things from this era that I still relate to that it still speaks to me "and those feelings can create questions. Eric is really pushing the audience with those questions, with those thoughts, and I'm so happy to be working with him again. I'm lucky.
JK: This musical has been around for generations. It has been considered a timeless classic over the years. How did you first discover West Side Story?
AM: I first saw the movie with Natalie Wood in probably middle school and I fell in love with it. It's been my dream show since I started doing this. Eventually when I was 18, I landed a part at a local theater in Texas at one of the community theaters and I've been doing it ever since as much as I can. This piece is just so important to me.
JK: When the original production opened on Broadway in 1957, there weren't many hispanic performers playing the Puerto Rican characters. Carol Lawrence, who originated the role of Maria and is still alive, was white. Same thing happened with the much celebrated 1961 film adaptation where Natalie Wood played Maria. If both of those ladies were cast in the role today, there would be huge protests from people saying "white performers should not be playing hispanic characters". Nowadays, more hispanic performers have been getting the opportunities to play these Puerto Rican characters in West Side Story. From your perspective, how far do you think we've come from the days whitewashing?
AM: First, I think it's amazing when you see diversity represented on stage and movies and any sort of art form. I do think we are taking steps in the right direction. Luckily, North Carolina Theatre is one of those theaters that's putting diversity and inclusion on the forefront and representing us correctly because we're here and we've always been here. This is the time for us to be heard.
JK: I know that's always something Eric Woodall likes to be mindful about when it comes to casting.
AM: Absolutely.
JK: In fact, I don't know if you're aware of this, but shortly before Natalie Wood died very prematurely in 1981, she was actually in Raleigh filming what ended up being her last movie, Brainstorm.
AM: Oh wow!
JK: Yeah, it's true. It was this science fiction movie starring her and Christopher Walken, Cliff Robertson, Louise Fletcher, and it also had Ira David Wood III, who happens to be the artistic director of Theater in the Park.
AM: That's amazing.
JK: There also appears to be a case of West Side Story fever right now because in a couple months, a new Broadway revival directed by Ivo van Hove (featuring North Carolina School of the Arts graduate Isaac Powell as Tony) will be starting performances. Not only that, but a new film adaptation directed by Steven Spielberg (featuring Raleigh's own Ariana DeBose as Anita) has just wrapped principal photography, and is set to be released next year. What are your thoughts on both of these upcoming productions?
AM: I think there has been a need for this story to be told again. I think people are moved to tell this story because they're feeling that it is relevant to the time period right now. I'm thrilled that this story is being told in so many different ways and with so many different discoveries. I think nothing but good can come from sharing this story.
JK: If the Broadway revival ends up running long enough for replacements, could you see yourself playing Maria on Broadway?
AM: I can always dream, right? I'm always ready to.
JK: This past year, the theatre world has lost four veterans and legends who were involved with the original production of West Side Story, such as orchestrator Sid Ramin, producer Hal Prince, as well as two original cast members. Ken Leroy, who was the original Bernardo, and Martin Charnin, who many people know as one of the creators of the musical, Annie. A lot of people may not know he actually made his Broadway debut as an actor in the original production as a Jet.
AM: Yeah, I did not know that. That's amazing. Yes, those names are a big hit to our community. We feel for them.
JK: In the middle of the run at North Carolina Theatre, the state fair will be starting up. Are you planning to attend in your spare time from performing?
AM: I hadn't heard of the state fair starting up, but I will be ready to explore a little more of Raleigh once the show starts and rehearsal slow down. I'm excited and curious to discover this town.
JK: As you've been playing Maria for a while, what are some dream roles you'd love to pursue in the future?
AM: I would love to play Eurydice in Hadestown. That's just a lovely new show. Any of the Schuyler sisters in Hamilton. Something not on Broadway right now I'd love to do is The Light in the Piazza as Clara. I just think that would be such a blessing. I would love that.
JK: In conclusion, what advice would you like to give to any aspiring young performers out there?
AM: I would say to anyone who is really passionate about doing this to stay hungry, keep learning, and learn about more aspects than your own job. Learn about behind the scenes, learn about behind the table, stay hungry, stay curious, and stay true to yourself. That will change over the years for me.
JK: Addie, I thank you very much for devoting your time to this interview. It was great getting to talk to you.
AM: Thank you for having me. It's been a pleasure.
---
Be sure to catch North Carolina Theatre's production of West Side Story. It will be playing at the Raleigh Memorial Auditorium which is located inside Duke Energy Center from October 15th-20th. For more information, please visit:
www.nctheatre.com/shows/west-side-story
| | |
| --- | --- |
| Vote Now for the 2022 BroadwayWorld Raleigh Awards | |
| voting ends in | |
Jeffrey Kare currently resides in Raleigh, North Carolina. Having been born and raised in Northeast Ohio, Jeffrey took interest in live theater at age 11. He also had the great pleasure of seeing s... (read more about this author)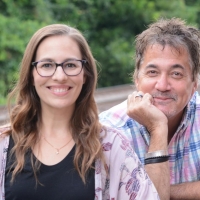 Interview: Chatting With Cora Hemphill & Tim Arts of Firebox Theatre Company

December 2, 2022

One of the newer theatre companies in the Triangle Area is Firebox Theatre Company. It's located in Wake Forest, North Carolina. I had the great pleasure of interviewing both of the founders, Cora Hemphill & Tim Artz, about all of this and more.
---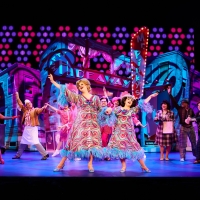 Review: HAIRSPRAY National Tour at Durham Performing Arts Center

November 17, 2022

Based on John Waters' 1988 cult film of the same name, Hairspray takes place in Baltimore, Maryland in the year 1962. The story centers on a plump teenage girl named Tracy Turnblad, whose lifelong dream is to dance on the local TV dance program known as The Corny Collins Show. When Tracy wins a role on the show and becomes an overnight sensation, she launches a campaign to integrate the show.
---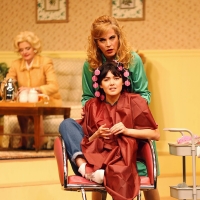 Review: North Carolina Theatre's STEEL MAGNOLIAS

November 6, 2022

Set in Chinquapin, Louisiana during the late 1980s, Steel Magnolias takes place in Truvy's beauty salon where all the ladies who are 'anybody' come to have their hair done. Helped by her eager new assistant, Annelle (who is not sure whether or not she is still married), the outspoken, wise-cracking Truvy dispenses shampoos and free advice to several of her friends.
---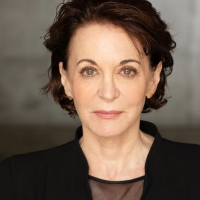 Interview: Kathleen Garrett of North Carolina Theatre's STEEL MAGNOLIAS

November 2, 2022

From November 4th-13th, North Carolina Theatre will be launching their 2022-23 season with a production of Robert Harling's STEEL MAGNOLIAS at A.J. Fletcher Opera Theatre, which is located inside Duke Energy Center for the Performing Arts. Actress Kathleen Garrett is taking on the role of Ouiser Boudreaux. She has most recently appeared as Laura Bush on the Showtime series, THE FIRST LADY, as well as Netflix's Emmy nominated miniseries, INVENTING ANNA. Next, she'll be seen on NCIS: LOS ANGELES. She has countless other screen credits which includes appearing on episodes of different TV shows such as HOME IMPROVEMENT, ER, MURDER, SHE WROTE, MURPHY BROWN, THE WEST WING, BEVERLY HILLS, 90210, MALCOLM IN THE MIDDLE, LAW & ORDER, and many more. She's also appeared in Oscar nominated films such as 2007's AMERICAN GANGSTER directed by Ridley Soctt and 2020's THE TRIAL OF THE CHICAGO 7 directed by Aaron Sorkin. I had the great pleasure of interviewing her about a lot of this and more.
---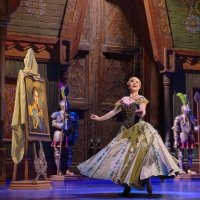 Review: FROZEN National Tour at Durham Performing Arts Center

September 16, 2022

Based on Disney's 2013 Academy Award-winning animated movie musical of the same name as well as Hans Christian Andersen's 1844 fairy tale, The Snow Queen, Frozen follows two royal sisters named Anna and Elsa. Read our review of the stage show, based on the blockbuster film, which eventually became the highest-grossing animated movie of all time at the worldwide box office (before it was eventually dethroned by Frozen II six years later).
---