BWW Review: THE MIRACULOUS JOURNEY OF EDWARD TULANE Inspires Young Minds at Valley Youth Theatre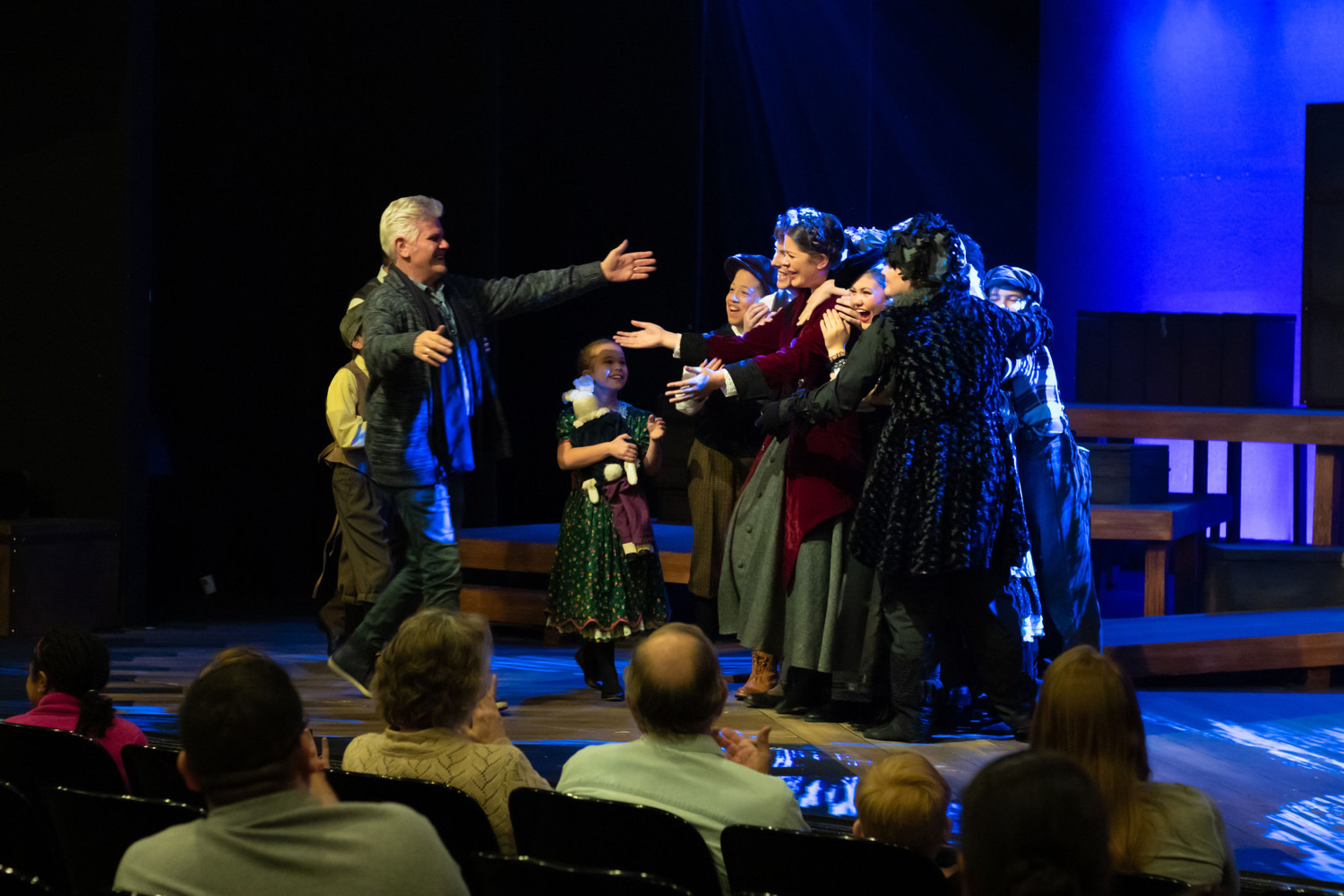 Celebrating its 30th Anniversary Season, Valley Youth Theatre has been a beacon for the arts in downtown Phoenix, sitting in a converted car dealership on the corner of Filmore and 1st. While the surroundings have shifted through the decades, this unassuming, modest space has the distinct honor of having inspired thousands of children with the magic of live theatre. Putting into motion life-long love affairs with theatre by offering many their first ever opportunity on stage. An impressive resume of artistic alumni stretches from television and film to Broadway and radio, including recipients of almost every artistic award including our own homegrown Oscar winner, Emma Stone, who directly attributes her path in performance to Producing Artistic Director Bob Cooper. Now, if you're from the area and follow the arts scene, none of this is new to you - but it warrants mention, especially on a day that coincides with the announcement of Cooper's nomination for the 2018 Governor's Arts Award. A recognition of leadership, reputation and artistic contribution in the arts; all undeniable attributes of a sparkling Bob Cooper, the silver haired captain of VYT for over 22 years. And he was there, as always, sitting on the front of the stage to welcome the audience and set the tone. He's equal part class clown, MARK CUBAN and Mr. Rogers. Along with his talented wife, designer Karol Cooper, they are the spark that ignited 10,000 flames. They've had their hand in raising countless children, including their daughter Channing, in allegiance, under theatre. The ripple of VYT has enriched the arts community on a nationwide and immeasurable level.
Despite the self-congratulatory posters of its alumni's achievements, touting the faces of Kimiko Glenn, Jordan Sparks, Stone and more; once you enter the actual theatre space, the past fades away. Parents, grandparents and budding kiddo audiences wait patiently for a story many of them, like myself, don't know. "The Miraculous Journey of Edward Tulane" is beautifully helmed by Carolyn Marie Wright, VYT's new Director of Education & Outreach, in her VYT directorial debut. Based on the book by Newbery-winner Kate DiCamillo, this stage adaptation by Childsplay's own Artistic Director, Dwayne Hartford, is a true culmination of Arizona's theatre for young audiences. Developed at Childsplay in 2013, the adaptation gained critical acclaim, 7 AriZoni Awards, and has many current productions nationwide. Originally performed by adults, this production touts 15 local young actors in traditional VYT fashion. This straight play is not a typical children's show, with themes of death, homelessness, and love lost lingering in the air. That's not to say this dramatic story is not intended for children. Absolutely the contrary.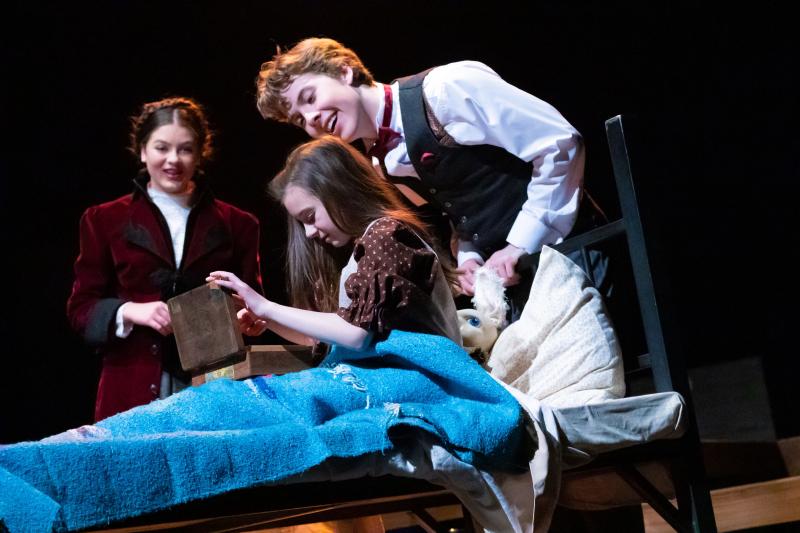 We follow the dashing rabbit doll, christened Edward Tulane, made of real fur and French porcelain. Immediately he's swept up into the arms of Abilene, whose love is instant but not returned. This self-involved toy is stuck, stationary and helpless to the will of his 7 year-old owner. Grandmother Pellegrina, doubling as our Narrator, is played ably and enthusiastically by the braces-clad Jordan Baker. This dual role is complicated and ever changing, both leading us to each new situation and morphing between key characters. Baker is a perfect guide and leads the talented cast with strong characterization and promising presence. Pellegrina senses Edward's lack of feeling toward his loving owner, and shifts the story with a haunting tale of a princess devoid of love, whose untimely demise serves as a warning. When two boys accidentally, intentionally tear the Rabbit from his keeper arms, the vain Edward finds himself facedown in the muck off the ocean for nearly a year. Alone and forced to think, this is the first time he experiences a glimpse of loss, with thoughts of stars and a world outside of himself. A fortuitous storm lands Edward in the kitchen of a fisherman and his wife. With their children grown and out of the house, they quietly morn the past death of their 5-year-old son, and innocently adopt Edward as a surrogate child as they share with and care for him. Edward grows to find affection for his new family, even accepting his new dress and name of Susanna. Suddenly, he's once again separated from his home, this time by the cruelty of the family's grown daughter, who is embarrassed of the way the town talks of her parents and their newest inanimate member.
Slowly but surely we see an evolution of Edward, as he is continually welcomed and unwillingly removed from one family to the next. It is a story of love and loss as each new owner teaches Edward lessons of life and fills his heart with more and more love. A self proclaimed "lost man" and his dog wander with Edward, now known as Malone, in tow. Living amongst travelers and the homeless, our unlikely central character has stopped talking about himself and has started listening. The people he comes into contact with have children of their own, lost or separated but never forgotten. They whisper their children's names into Edward's ear. To them he represents childhood and growing life. Edward's heart is now capable of real love, and he serendipitously lands in the arms of a young girl at the end of her life. The heartbreak that Edward feels comes at the peak of Edward's selflessness. This moment highlights the highs and lows of what human awareness and empathy are capable of. When you step outside of yourself and choose openness, love, and compassion, the rewards are enriching, even if the sword is double-edged. Love makes a life worth living, and heartbreak is a certainty that strengthens in return, making us more capable for the presence of continued and new love.
If this sounds heavy, it's because it is. How do you reach children? How do you encourage compassion or selflessness, but also remain upfront about inevitable loss? I think that theatre is undeniably the most efficient and enduring medium for exactly these challenges. With the added layer of children watching other children embody these very adult characters and themes, I believe challenging shows like, "The Miraculous Journey of Edward Tulane" create a deep-rooted connection for budding minds. They see themselves in these young actors, and the audience of children on Saturday afternoon was entranced from start to finish. Seated quietly, the 30-something kids in in attendance weren't being lectured, they were fully immersed in the experience of Edward.
Wright's direction is smooth and engaging, utilizing the series of platforms and chests of treasures provided by the simple but efficient set design of Dori Brown. Karol Cooper never disappoints, with beautiful costuming and understated hair and make up. Bret Reese's lighting was particularly effective in setting tones and creating unlimited playing spaces. The musical score by Kyle Sorrell, another local artist, enhanced the storytelling, elevating the mood and characters - especially that of our Narrator. Shows like "Edward Tulane" are testaments to the ever growing TYA canon that continues to take large strides toward challenging young theatergoers, offering insight and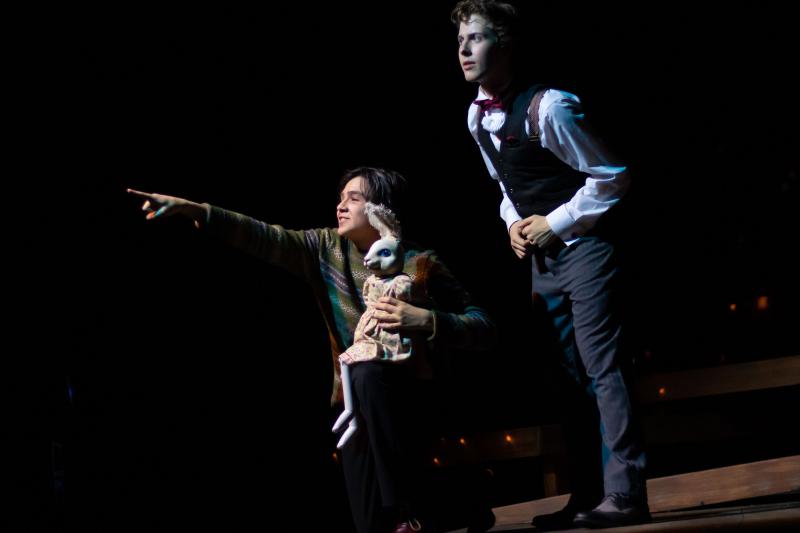 perspective that children nowadays are more than capable of digesting. This is not just entertainment, but a broadening of the mind and heart, the effects of which will continue to manifest as they join the adult world. Congratulation to VYT, Dwayne Hartford and Bobb Cooper for continuing to be progressive leaders in youth theatre, and for refusing to shy away from difficult or mature topics. The magic of Valley Youth Theatre comes from it's brave staff and the irrefutable love and respect they have for their audience. VYT knows the power it holds, and has always stepped up to the plate, owning its responsibility in molding young minds. As a proud alum of VYT myself, it is always a thrill to experience theatre at a home where so much inspiration, progress and magic begins.
"The Miraculous Journey of Edward Tulane" runs at Valley Youth Theatre until February 24th at their location on 525 North First Street, Phoenix. Go to https://www.vyt.com or call (602) 253-8188 for more information and tickets.
Review by Seth Tucker www.SethATucker.com