The Philly POPS Bring GET UP, STAND UP! To The Met
There will be two performances on Saturday, February 18 at 3 p.m. and 8 p.m.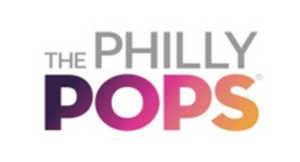 The Philly POPS' Get Up, Stand Up! is moving to The Met Philadelphia for two performances on Saturday, February 18 at 3 p.m. and 8 p.m. Tickets previously purchased for the originally scheduled February 17 performance will now be honored for the 8 p.m. show, and all tickets previously purchased for either the February 18 or February 19 matinees will now be honored for the 3 p.m. show.
Get Up Stand Up: An Encyclopedia of Soul celebrates rhythm and blues through the power vocals and unmatched dance moves of Hamilton/Disney rising star and three-time Tony and Grammy nominee Joshua Henry. Henry has created this unique program to premier in our city, a city long infused with its own Philly Sound, take on this very American art form.
Using his unparalleled vocal range, innovating the enticing rhythms of jazz and blues coupled with the huge sound of the big band that is the 58 -piece Philly POPS, Joshua Henry captivates with new arrangements of timeless favorites. Celebrate smash hits like "Heard it Through the Grapevine," "A Change is Gonna Come," "Feeling Good," "What's Going On" and "Let's Get it On."
Multiple Emmy-winning Rickey Minor, Whitney Houston's longtime Music Director now recognized as the go to talent in curating Kennedy Center Honors, Emmy and Academy Award music performances, brings his blazing talent back the POPS! After his explosive POPS debut last year with Quincy Jones' arranged SINATRA: Sinatra at the Sands, Minor returns for what is certain to be another unforgettable program.
Tickets will be on sale at noon this Friday at phillypops.org.
The Philly POPS has been the Principal Orchestra of The Met Philadelphia since 2019, performing iconic concerts such as The Music of Queen, The Music of David Bowie, and The Nightmare Before Christmas performed live to film! The Philly POPS are thrilled to continue to bring innovative programming and contemporary artists to The Met with Get Up, Stand Up! The sounds of R&B and soul legends will fill the historic venue. Located on North Broad Street and built in 1908, The Met witnessed the impacts of Philadelphia music icons and the music movements that made the R&B and soul sounds we know and love today!
One of the best ways to #SAVETHEPOPS is by coming to see the POPS!
#SAVETHEPOPS by attending concerts and donating today! Donate and get more information at phillypops.org/savethepops
This email was sent to newsdesk@broadwayworld.com
The Philly POPS, 1518 Walnut Street, Suite 1706, Philadelphia, Pennsylvania 19102, United States
Unsubscribe

---
Join Team BroadwayWorld
Are you an avid theatergoer in Philadelphia? We're looking for people like you to share your thoughts and insights with our readers. Team BroadwayWorld members get access to shows to review, conduct interviews with artists, and the opportunity to meet and network with fellow theatre lovers and arts workers.
Interested? Learn more here.
---