Latest News on Michael Riley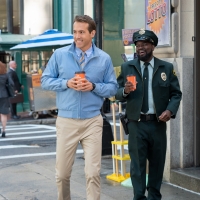 VIDEO: Watch the New Trailer for FREE GUY, Starring Ryan Reynolds
by Stage Tube - Oct 5, 2020
A new trailer and poster from 20th Century Studios' upcoming feature film "Free Guy" debuts today.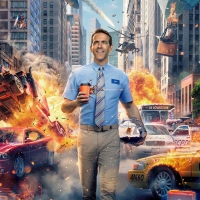 VIDEO: Ryan Reynolds Stars in the Trailer for FREE GUY
by Stage Tube - Dec 9, 2019
Here is the first trailer for 20th Century Fox's epic adventure-comedy "Free Guy," which received its global debut at Brazil CCXP19.
AUDIO: Listen to 'Symphony of Sorrow' from Leicester Square's DE PROFUNDIS, Opening Tomorrow
by Diana Heisroth - May 5, 2014
De Profundis, a new musical by Paul Dale Vickers, based on the letter playwright Oscar Wilde wrote to his young lover, Bosie, from his prison cell in Reading jail in 1897, has won Leicester Square Theatre's The New Musical Project, and will premiere in a six-week season in The Lounge at Leicester Square Theatre now through Sunday 8 June. Scroll down to hear a preview of Alastair Brookshaw as Oscar Wilde singing 'Symphony of Sorrow' from the show!