Latest News on Michael Marino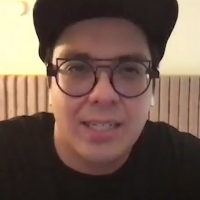 VIDEO: George Salazar, Kathryn Gallagher, Eden Espinosa, Telly Leung, and Peter Michael Marino Talk Creating in Quarantine
by Stage Tube - May 28, 2020
Telly Leung, Kathryn Gallagher, Eden Espinosa, George Salazar, and Peter Michael Marino, each with their own voice, their own platforms, and their own coping mechanisms rose to the occasion to make us all feel a little bit closer to the stage, even if it meant using a phone or computer to get there.
STAGE TUBE: Promo - Peter Michael Marino's DESPERATELY SEEKING THE EXIT
by Stage Tube - Jul 23, 2013
After acclaimed runs in the UK and Australia, writer/performer Peter Michael Marino returns to NYC with his comic autopsy on his $6 million West End musical fiasco DESPERATELY SEEKING SUSAN in DESPERATELY SEEKING THE EXIT. Directed by Obie Award winner John Clancy, it will be performed Sunday, July 28 at The Triple Crown Underground. Click below to watch a promo for the show!