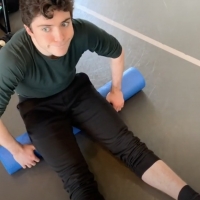 VIDEO: ABT Flashback Back to its 2019 Performance in Los Angeles
by Stage Tube - Jul 20, 2020
American Ballet Theatre has been flashing back to some of their past trips, as part of The Dancer's Perspective series!

VIDEO: See Clive Owen Wax Poetic in New Trailer for Broadway's M. BUTTERFLY
by BWW News Desk - Jul 18, 2017
The first Broadway revival of David Henry Hwang's Tony Award-winning play, M. Butterfly, directed by Tony Award winner Julie Taymor, stars Academy Award nominee and Golden Globe Award winner Clive Owen. M. Butterfly will open on Broadway at the Cort Theatre (138 W 48th Street) on October 26, 2017. Previews begin on October 7, 2017. Click below to see Owen in a brand-new trailer for the show!