Latest News on KYLIE ROGERS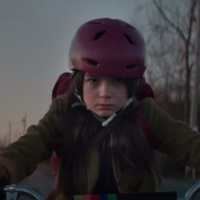 VIDEO: Apple TV+ Releases Official Trailer for HOME BEFORE DARK
by Stage Tube - Mar 6, 2020
HOME BEFORE DARK will premiere Friday, April 3rd on Apple TV+.
VIDEO: TIFF Trailer for SPACE STATION 76 Starring Matt Bomer & Patrick Wilson
by Tyler Peterson - Jul 24, 2014
The TIFF traielr for writer and director Jack Plotnick's latest film 'Space Station 76,' which premiered March 8 at SXSW, has just been released. The comedic drama, starring Matt Bomer and Patrick Wilson, follows a group of people and robots who reside on a space station in a 1970's-version of the future who must face their darkest secrets when a new Assistant Captain unintentionally sparks tensions among the crew.