Latest News on Evan Williams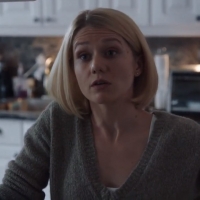 VIDEO: Watch a Sneak Peek of FBI on CBS!
by Stage Tube - Nov 25, 2019
After an altercation with a student, teacher Patrick Miller (Evan Williams) goes missing, leading the team to investigate everyone who might have had a grudge against him.

VIDEO: Ciara Renee, Krystal Joy Brown, and Michael Korte Perform 'Shallow' from A STAR IS BORN
by Stage Tube - Oct 12, 2018
Broadway stars Ciara Renee and Krystal Joy Brown have teamed up with YouTuber Michael Korte and musician Evan Williams to deliver some vocal magic! For Korte's 'One Take' acoustic sessions, a series on his YouTube channel, the girls cover 'Shallow' from A Star Is Born.

BWW TV Exclusive: The Cast of CRUEL INTENTIONS Chases Waterfalls at Broadway Sessions!
by Ben Cameron - Apr 23, 2018
Someone once said, "Don't Be Cruel, to a Heart That's True"… but it's not ALWAYS a good idea to repress your cruel intentions. Especially if your intention is to create a completely madcap music theatre 90's pop/rock concert retelling of the 90's cult classic Cruel Intentions. Well, thank the musical theatre gods someone saw fit to do just that.