Latest News on Arthur Russell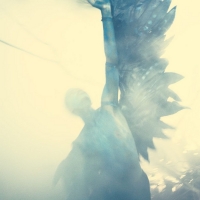 Sequoyah Murray Releases Video for New Single 'Blue Jays'
by TV News Desk - Aug 28, 2019
Ahead of the release of his debut album Before You Begin next month, Sequoyah Murray has shared the otherworldly video for new single 'Blue Jays'. Written as an attempt to capture an 'abstract sense of beauty', as he puts it, Murray's alluring baritone glides over sub-zero synthesisers, before the track erupts into hypnotic polyrhythms. Directed by close friend and filmmaker Lev Omelchenko and performed by Sequoyah and his younger brother, the video for the track tells the story of a winged figure who appears to a young boy in a dream and then again in reality, awakening the dancer within.
AUDIO: First Listen - Julia Holter's 'You & Me Both' (live Arthur Russell tribute)
by BWW News Desk - Jan 17, 2013
In a recent interview with Dazed, Matthewdavid shared a live recording of Julia Holter covering Arthur Rusell's 'You and Me Both.' The song, originally recorded by Matthewdavid via tape recorder, is included in the Stones Throw & Leaving Records compilation, Dual Form. Listen to the track below!