Latest News on Tom Martin
Latest News on Tom Martin
Stage Credits
  [Broadway]
Original Broadway Production, 1928
Chorus
First Bellboy
  [Broadway]
Original Broadway Production, 1927
Ensemble/Other Roles
Gentleman of the Ensemble
  [Broadway]
Original Broadway Production, 1926
Ensemble
 
Stage
Performances
  [Broadway]
Original Broadway Production, 1928
Chorus
First Bellboy
  [Broadway]
Original Broadway Production, 1927
Ensemble/Other Roles
Gentleman of the Ensemble
  [Broadway]
Original Broadway Production, 1926
Ensemble
Tom Martin News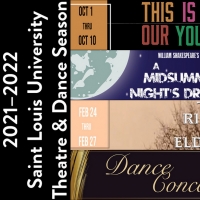 Saint Louis University Theatre & Dance Program Announces 2021'Ä"2022 Performance Season
by Chloe Rabinowitz - Jul 20, 2021
The Saint Louis University Theatre & Dance Program of the Department of Fine and Performing Arts has announced its line-up for the 2021-2022 University Theatre & Dance Season. The selections for this season consist of traditional and contemporary works, as well as original work from university students.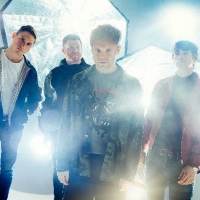 ENTER SHIKARI Announces North American Tour
by TV News Desk - Jul 6, 2021
Kicking off in Dallas, TX on March 25, 2022 and hitting Orlando, Boston, DC, NYC, Denver, Vancouver, and concluding at Pomona, CA's The Glass House on April 23rd (full dates available here).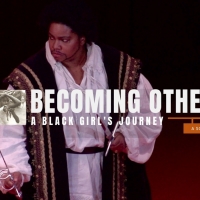 International Partners To Launch Virtual Performance Of The World Premiere Of BECOMING OTHELLO: A Black Girl's Journey
by Stephi Wild - Dec 9, 2020
The Harlem Shakespeare Festival in partnership with The National Arts Club is pleased to announce the World Premiere of BECOMING OTHELLO: A Black Girl's Journey, a solo, multimedia theatrical performance recorded live at The Center at West Park and streamed on Zoom, Monday, December 14th at 7:00pm.
ReelAbilities Film Festival: New York Announces Official Lineup of 12th Annual Festival
by Sarah Jae Leiber - Feb 25, 2020
The Marlene Meyerson JCC Manhattan's ReelAbilities Film Festival: New York, announces its full lineup of films for its 12th annual festival, which will run March 31 through April 6. Tickets go on sale March 4, and can be purchased at ny.reelabilities.org. View the festival trailer here: https://bit.ly/2wwjG8B
BWW Review: The New Legacy of J.D. Salinger in Solnik's A LIFE IN THE RYE
by Kristen Morale - Nov 11, 2019
Presented by Two Tough Broads, directed by Joe John Battista and now in performances at the historic Theater for the New City, A Life In the Rye is truly an inspirational piece of theater that not only brings new life to J.D. Salinger's own story, but does so in a way that brings such dimensionality to a brilliant yet troubled life. One hundred years after the author's birth and following the opening of an exhibit at the New York Public Library to commemorate Salinger's life and work, Solnik's play is an unbiased and beautifully-crafted ode to this man that shows both the playwright's admiration as it does the truthful complexity of Salinger's life.
New Show about J.D. Salinger Debuts at Theater for the New City
by A.A. Cristi - Oct 11, 2019
Theater for the New City Executive Director Crystal Field is presenting 'A Life In The Rye,' a new play that looks at J.D. Salinger's life and the impact that 'The Catcher In The Rye' had on him, his fans, fanatics obsessed with the book and the world.
Peterborough Players Announce Cast of SHE LOVES ME
by Julie Musbach - Jul 17, 2019
"She loves me/And to my amazement/I love it knowing that she loves me/She loves me/True, she doesn't show it/How could she when she doesn't know it?" If those well-known lyrics strike up a tune in your head, then you're no doubt familiar with She Loves Me, this season's big, Broadway-style musical on stage at the Peterborough Players from July 31st- August 11th.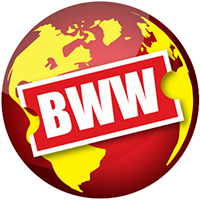 Lynette Linton Announces Her First Season At The Bush Theatre
by Stephi Wild - Jun 17, 2019
Lynette Linton has this morning announced her inaugural season as Artistic Director of the Bush Theatre. The 2019 - 2020 season includes UK debut plays from six playwrights alongside a new production of celebrated poet and playwright Jackie Kay's first play Chiaroscuro directed by Lynette Linton. Five Senior Artistic Associates have been announced as actress Adjoa Andoh, movement director Polly Bennett, producers Shawab Iqbal and Tobi Kyeremateng and actress Martha Plimpton. The associates will support an expansion of the Bush Theatre's initiatives to involve new writers and theatre practitioners in the theatre industry.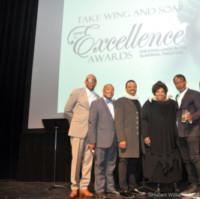 Photo Flash: Take Wing And Soar Productions Celebrates 15th Anniversary Gala Celebration
by Julie Musbach - May 9, 2018
 On Saturday, May 5th 2018, Take Wing And Soar Productions (TWASInc), an award winning, Harlem-based, professional Theater Arts Corporation held its Fifteenth Anniversary Gala Celebration, the TAKE WING AND SOAR SPIRIT OF EXCELLENCE AWARDS, at Columbia University's Lerner Hall Roone Arledge Auditorium.  The elegant afternoon featured esteemed hosts, talented classical actor/singers and the Volunteer Divas who were joined by approximately 120 business leaders, artists, patrons, volunteers, friends and alumni.
Joneal Joplin to Lead Shakespeare in the Streets' BLOW, WINDS; Cast Announced
by BWW News Desk - Aug 22, 2017
Local step company, The Gentlemen of Vision, and a 60-person choir whose members represent area churches and high schools, will take to the stage with professional actors, including Joneal Joplin, and St. Louis residents when rehearsals begin this week for the sixth annual Shakespeare in the Streets' production titled, Blow, Winds, a play artfully adapted from William Shakespeare's King Lear. 
Tom Martin Frequently Asked Questions
How many Broadway shows has Tom Martin been in?
Tom Martin has appeared on Broadway in 3 shows.
How many West End shows has Tom Martin been in?
Tom Martin has not appeared in the West End