Latest News on Theresa Merritt
Stage Credits
  [Broadway]
Original Broadway Production, 1975
Evillene [Replacement]
  [Broadway]
Closed on the road, 1973
Other Roles
  [Broadway]
Original Broadway Production, 1964
Ensemble
  [US Tour]
Touring Revival, 1979
Performer [Replacement]
Stage
Performances
  [Broadway]
Original Broadway Production, 1975
Evillene [Replacement]
  [Broadway]
Closed on the road, 1973
Other Roles
  [Broadway]
Original Broadway Production, 1964
Ensemble
  [US Tour]
Touring Revival, 1979
Performer [Replacement]
Theresa Merritt Awards and Nominations
Tony Awards - 1985 - Best Performance by an Actress in a Featured Role in a Play
Theresa Merritt, Ma Rainey's Black Bottom
Theresa Merritt News
Theater Stories: Learn About the Box Office Record-Breaking Production of FENCES, THE MINUTES & More About The Cort Theatre
by Chloe Rabinowitz - Nov 22, 2020
This week's Theater Stories features the Cort Theatre! Learn about the box office record-breaking production of Fences, it's longest-running show The Magic Show with music and lyrics by Stephen Schwartz, and much more!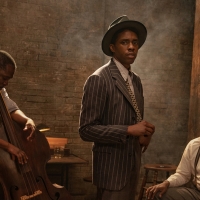 Chadwick Boseman Will Be Submitted as Leading Actor for MA RAINEY'S BLACK BOTTOM
by Sarah Jae Leiber - Oct 21, 2020
Chadwick Boseman will be submitted to awards shows posthumously as a leading actor for his role in 'Ma Rainey's Black Bottom,' the upcoming film adaptation of August Wilson's Pulitzer Prize-winning play.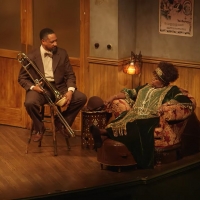 PLAY OF THE DAY! Today's Play: MA RAINEY'S BLACK BOTTOM by August Wilson
by Chloe Rabinowitz - May 13, 2020
During this time when productions all over the world have been put on pause, we are coming together to celebrate plays that have left their mark on theater history.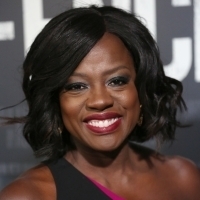 Netflix to Adapt August Wilson's Play MA RAINEY'S BLACK BOTTOM Starring Viola Davis
by Kaitlin Milligan - Jun 19, 2019
Viola Davis, Chadwick Boseman, Glynn Turman, Colman Domingo and Michael Potts are set to star in the Netflix film adaptation of August Wilson's play Ma Rainey's Black Bottom.
Throwing Out My CDs by Ben Rimalower: THE WIZ
by Ben Rimalower - Feb 15, 2019
This week's decluttering is only freeing up a tiny bit of space in my collection, but it represents an enormous place in my heart. The only version of The Wiz I have on CD is the AMAZING/IF YOU DON'T KNOW IT, YOU'RE NOT A REAL BROADWAY FAN original cast album starring Stephanie Mills. I do have the movie soundtrack in my iTunes and the soundtrack of 'The Wiz Live!' is on Apple Music, so let's dive in.
Berkeley Playhouse to Wrap Fifth Season with THE WIZ, 7/13-8/25
by BWW News Desk - Aug 24, 2013
Berkeley Playhouse closes its fifth season with the Tony Award-winning musical THE WIZ. Kimberly Dooley(Lucky Duck, Seussical, The Musical, Once On This Island) directs and choreographs this soulful re-imagining of L. Frank Baum's family classicThe Wonderful Wizard of Oz, featuring a cast of 46. THE WIZ plays July 13 through August 25 (Press opening: July 13) at the Julia Morgan Theater in Berkeley. For tickets ($17-60) and more information, the public may visit berkeleyplayhouse.org or call 510-845-8542x351.
Theresa Merritt Frequently Asked Questions
How many Broadway shows has Theresa Merritt been in?
Theresa Merritt has appeared on Broadway in 3 shows.
How many West End shows has Theresa Merritt been in?
Theresa Merritt has not appeared in the West End
What awards has Theresa Merritt been nominated for?
Best Performance by an Actress in a Featured Role in a Play (Tony Awards) for Ma Rainey's Black Bottom .