Latest News on Sybil Thorndike:
Latest News on Sybil Thorndike
Sybil Thorndike Awards and Nominations
Tony Awards - 1957 - Best Performance by an Actress in a Leading Role in a Play
Sybil Thorndike, The Potting Shed
Sybil Thorndike News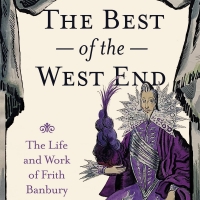 Zuleika Books to Release THE BEST OF THE WEST END by Charles Duff
by Chloe Rabinowitz - Jan 17, 2022
Charles Duff's The Best of the West End: The Life and Work of Frith Banbury, will be published on 24 February 2022 by Zuleika Books. A wonderful mixture of scholarship and gossip, this biography will fascinate and amuse everyone who loves theatre.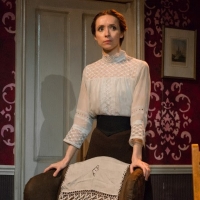 VIDEO: Finborough Theatre Presents JANE CLEGG as Part of #FinboroughForFree
by Chloe Rabinowitz - Jun 5, 2020
As part of the Finborough Theatre's #FinboroughForFree initiative, the theatre will be releasing a new play every month for as long as we can during their closure to watch online for free.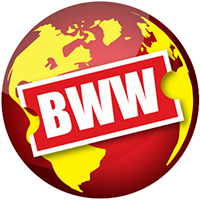 THE 39 STEPS Celebrates 50 Years Of The Leatherhead Theatre
by Stephi Wild - Sep 10, 2019
This September sees the 50th anniversary of The Leatherhead Theatre, formerly The Thorndike, and to celebrate, Surrey trained 'Bad Girl' Nicole Faraday will be starring in The 39 Steps, produced by Hordern Ciani Ltd, the team behind Leatherhead's 2018 repertory theatre seasons.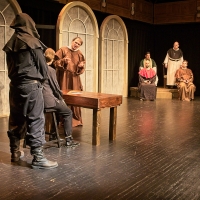 BWW Review: Free Reign's SAINT JOAN Handsomely Shaves a Shavian Tragedy
by Perry Tannenbaum - Aug 16, 2019
GBS is often decried for his didacticism, but in SAINT JOAN, he allowed the story to carry him away from his usual soapbox. With some judicious pruning and an infusion of lively swordplay, Free Reign Theatre has made this masterwork even more agreeable and accessible.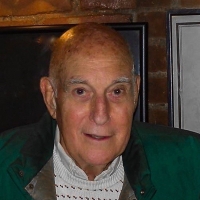 Broadway Press Agent Bob Ullman Passes Away at 97
by Nicole Rosky - Aug 8, 2019
Robert ('Bob') Ullman (left), the legendary theatre press agent, whose career included Ethel Merman and Mary Martin: Together on Broadway, A Chorus Line (from workshop to Public Theater to Broadway), Alfred Lunt and Lynn Fontanne in The Visit, Lauren Bacall in Cactus Flower, The Dining Room, Driving Miss Daisy, Sunday in the Park with George, and over 150 additional Broadway and off-Broadway plays and musicals, died on July 31, 2019 in Bayshore, Long Island, New York. He was 97. The cause of death was cardiac arrest. Bob's death was announced by Rev. Joshua Ellis, a long-time Ullman friend, a former Broadway press agent, and now, an Interspiritual minister.

David Gilmore Directs REDISCOVERY at the Finborough Theatre
by Sarah Hookey - Mar 28, 2019
In a production commissioned by the Finborough Theatre, St John Ervine's 1913 drama Jane Clegg opens at the Finborough Theatre for a four-week limited season on Tuesday, 23 April 2019 (Press Nights: Thursday, 25 April 2019 and Friday, 26 April 2019 at 7.30pm).
Mint Theater Extends N.C. Hunter's A DAY BY THE SEA
by BWW News Desk - Sep 7, 2016
Mint Theater Company has announced that the acclaimed revival of A Day by the Sea by N.C. Hunter, will now continue through October 23rd at their new home at the Beckett Theater as a resident company at Theatre Row (410 West 42nd Street between 9th and Dyer Avenues).
BWW Review: Austin Pendleton Directs N.C. Hunter Rarity A DAY BY THE SEA With Deft Delicacy
by Michael Dale - Sep 4, 2016
Though his name is scarcely remembered on American shores, N.C. Hunter was one of the more popular English playwrights during the 1950s. His genteel dramas would feature such distinguished cast members as John Gielgud, Sybil Thorndike, Ingrid Bergman, Ralph Richardson, Vanessa Redgrave and Michael Redgrave, but his work fell out of favor with the rise of Britain's 'angry young men' playwrights.
Sybil Thorndike Frequently Asked Questions
What awards has Sybil Thorndike been nominated for?
Best Performance by an Actress in a Leading Role in a Play (Tony Awards) for The Potting Shed .